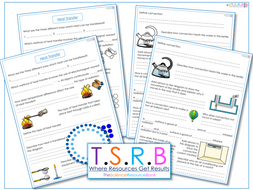 Heat Transfer (Conduction, Convection, Radiation) Worksheets (Inc. Answers)
A simple set of worksheets comprising of questions on Heat Transfer.

These progress in difficulty and have been designed to be suitable for both A5 and A4 printing.

This includes a black line version for economical printing and an answer sheet.

Please see preview for the product.
Read more