Heating and cooling materials
A table that children can fill in to record their results of heating and cooling materials.
Last updated Nov 10, 2012, created Nov 30, 2010
Error occurred while adding this resource to your favourites list. Please try again later.
Ages
Categories
Great resource - thanks for sharing

Two really well made sheets that will help the children practise filling in tables.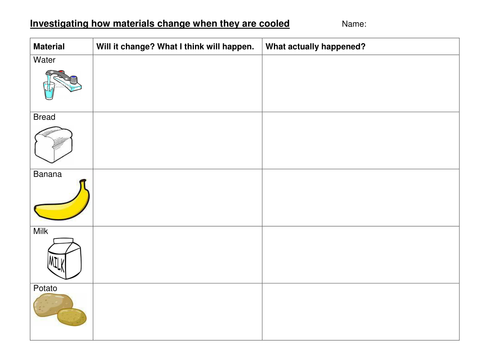 Downloads

5390

Views

9481

Created

Nov 30, 2010

Updated

Nov 10, 2012