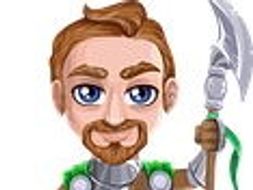 Hernán Cortés y Montezuma Lectura ~ Conquest of the Aztecs Spanish Reading
This Spanish reading discusses the conquest of the Aztec Empire in Mexico by Hernan Cortes.

Reading includes a glossary and comprehension questions.

Activity idea: students can read this in class to review the Spanish past tenses. Students can then write biographies for homework about key people in this historical event: Cortes, Montezuma, Malinche etc.
Read more