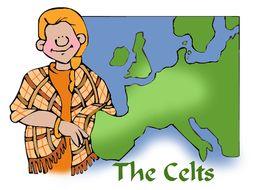 History / Topic / ICT: Settlers and Invaders - How The Celts Lived Research Activity
This resource gets children to independently research information about Celtic traditions using ICT.

The worksheet gets the children to visit a BBC website and research the answers to nine questions (three examples shown) with space below each to make notes:

1. How many years before Jesus Christ did the Celts live in Britain?
2. Where do the Celts live today in Europe?
3. What were Celtic roundhouses made of?
About this resource
Info
Created: Apr 19, 2017
Updated: Feb 22, 2018