Introducing Fractions 1/2 and 1/4
Power point to support teaching of fractions. Make sure children are familiar with the game of domino's first, seems obvious but it was something I took for granted and they did not know how to play it. However once I taught them my more able year 2&'s enjoyed this activity.
Last updated Nov 17, 2014, created Feb 8, 2012
Error occurred while adding this resource to your favourites list. Please try again later.
Ages
Categories
Love the dominoes - great matching activity for Y2

Really useful, especially to help children get used to the visual representation!

great powerpoint thanks

Brilliant! Simple and clear!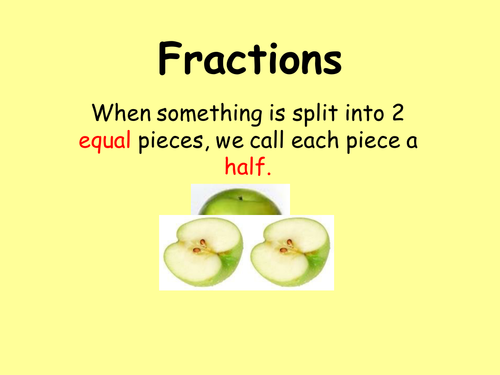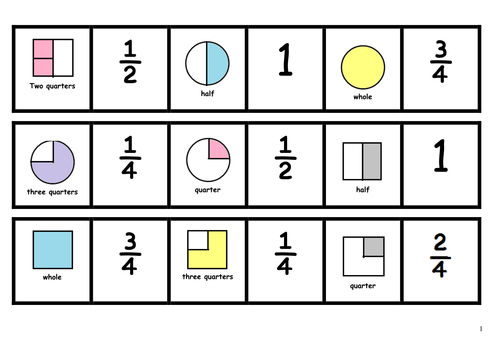 Downloads

52335

Views

73025

Created

Feb 8, 2012

Updated

Nov 17, 2014