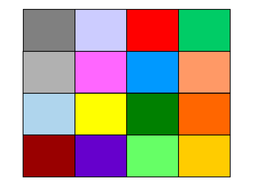 Jelly Babies and World War One
The sweets were originally called 'unclaimed babies', invented in 1864 by an Austrian man working at Fryers of Lancashire. In 1918 they were produced by Bassett's in Sheffield as 'Peace Babies' to mark the end of World War I. Production was suspended during World War II due to wartime shortages. In 1953 the product was relaunched as 'Jelly Babies'. In March 1989 Bassett&'s were taken over by Cadbury-Schweppes.

Includes word search template and design a stamp sheet.
Read more