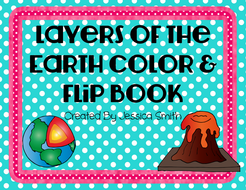 Layers of the Earth Flip Book Activity
A flip book where each page represents one of the 4 main layers of the earth: crust, mantle, outer core, inner core. Students will draw the layers on each page, color them, & add a fact about each layer, then glue them together creating a mini book.

Student instructions on each book page, a teacher guide with layer facts, and photo examples included.
Read more
About this resource
Info
Created: Aug 13, 2015
Updated: Feb 22, 2018