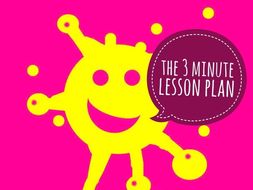 Lesson Planning. The Ofsted Ready 3 Minute Lesson Plan FREE!
This resource provides an alternative approach to lesson planning. You don't actually need a lesson plan .... you need a planned lesson, and this document will lead you through the planning process quickly and efficiently. Print it off, copy it, scribble on it ... and have confidence that you have considered the salient points of the lesson. If you like this resource why not check out 800 other resources by Start Education by clicking here

Why not follow us by clicking here for regular Art education news.

Please don't forget to leave a comment. We value your views.
Read more