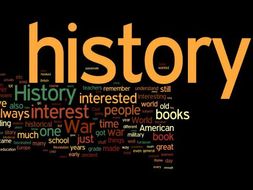 Literacy aids for the History Classroom
These three resources are designed to help learners quickly develop confidence in ther Secondary school history lessons. Easy to print and laminate as desktop workmats, or to place on display, they outline basic chronologies and illustrate some ways in which to start answering questions in an accurate and considered manner. They include 'fun facts' and are colourful to make them appealing to Year 7 learners.

Like these resources? Please have a look at my other resources or connect with me on social media.
Read more