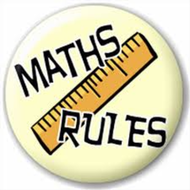 Maths Resources (£4.99 special bundle price)
This is an excellent resource that includes many areas of Maths. warm up games, investigation ideas, assemblies are just a few examples that you will find in this resource.

Shape Game:
This resource has been adapted from other Maths resources. On each slide a questions appears on the slide, followed by a child's name around 6 seconds later. This resource can be easily edited and can be adapted for all age groups. The Powerpoint includes over 20 slides. All that the teacher would have to do is match a name to a question. I edit this PowerPoint for different areas of Maths and use it around once every two weeks. Great for AFL, active participation, behaviour management and differentiation.

Mental Maths Daily Challenges
This is a wonderful resource that can be used for children of any age. I start my daily Maths lesson with five different questions that cover five different areas of the curriculum. The children write their answers on a small whiteboard. The PowerPoint can be easily edited to suit any age and any level. I update my presentation every four weeks, hence why there are 20 slides, as well as the front cover.

Maths Riddles - These can be sent to children throughout the day or cut out and stuck around the school for the children to solve.

Maths Challenges - There are two challenges for each year group that should be completed throughout the day. They can be easily edited to suit your school context.

Maths Assembly - This PowerPoint Presentation can be used in a variety of ways, although I have used it in the past for whole school assemblies. At the end of World Math Day I normally lead a whole school assembly where all children in the school bring a small whiteboard and have to answer the set questions. Last year I even turned this into an interhouse Math competition by choosing one child from each house to stand at the front of the hall and answer the questions. You can be as creative as you like, but this assembly presentation will be a fun, interactive way to begin or end your World Math Day activities.

100 Words Problems for Year Two/Three is a PowerPoint where the children could have a different word problem every day for 100 days (20 weeks). It is a great way to get them problem solving and using word problems. The PowerPoint can be edited and adapted for your context.

Maths Warm Up Activity (A lot of fun)
This is a fun, interactive game that promotes active participation and can be easily differentiated. It would be great for an observation! On each slide a question appears on the screen and all the children have to think about the answer. After 6-8 seconds a name flashes across the screen and that child should shout out the answer. The children love this game and you should all give it a go! Tip - Repeat a child's name, so that they never know when their name will appear again on the screen.
About this resource
Info
Created: Mar 10, 2016
Updated: Feb 22, 2018