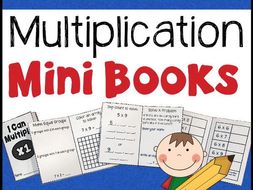 Multiplication Mini Books - x1 through x10
These fun little mini books will give your students great practice with their multiplication facts! Each book includes multiple strategies: arrays, repeated addition, skip counting, and making equal groups. There is also a story problem to solve and a fact table to complete.

There are 10 books in this resource - one for each set of facts from x1 through x10.
Read more