Non-chronological report-What are the features?
Homework sheet testing understanding of features of non-chronological reports. Gives options to select. Easily adaptable to class success criteria. Used in Year 2.
Last updated Nov 23, 2014, created Jun 17, 2008
Error occurred while adding this resource to your favourites list. Please try again later.
Ages
Categories
Thanks for sharing

A great starting point & easily adaptable. Many thanks!

Thanks a good starter.

Great help - thanks for sharing

Thank you for sharing. This will be very useful.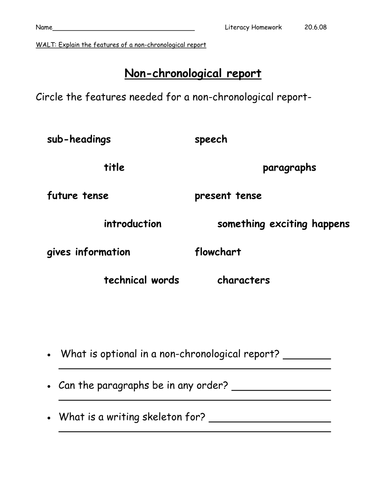 Downloads

72801

Views

162320

Created

Jun 17, 2008

Updated

Nov 23, 2014