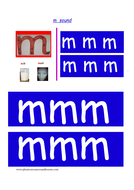 phonics handouts
About this resource
Info
Created: Jul 28, 2015
Updated: Aug 19, 2015
Other resources by this author
Carefully designed worksheets to further the understanding of the sounds - s,a,t,p,i,n.
joerstarfc
analogue time digital time reading time. Flipcharts and worksheet.
joerstarfc
Popular paid resources
30 pages of phonics activities perfect for practising alien words from phase 2-5 for the Phonics screening check.
littlemisstechnical
A Variety of Literacy Tasks based on a Pirate Theme. Word mat provides useful words and phrases to support writing tasks. Pirate Character Descript...
Alice K
Spring /Easter Poetry Learning Intention : to compose Spring Poems/ Easter Poems PowerPoint presentation which provides a stimulus for a variety of...
Alice K
Updated resources
Ideal end-of-term fun for classes of all ages, with scope for physical movement and multi-arts development. Once there was a dragon dressed in red....
katewilliams_poetry
AO and Evaluation posters. Brain poster is available here for free (https://bigpictureeducation.com/big-picture-inside-brain-poster) and here (http...
Findlotte
Rumpelstiltskin Activity Pack Rumpelstiltskin Handout Rumpelstiltskin Word Search Rumpelstiltskin Picture Pack PP Rumpelstiltskin Maze Puzzle
sfy773