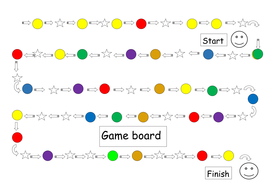 Pictionary Language game EAL, speech therapy, social skills, staff fun, family therapy, gifted
Versatile, editable game for assessment/revision, centres, use with parents or pupils, teaching vocab or just developing interaction, social skills. I 've used this game in so many ways and just edit the words depending on the context. I've used after an intense training day with staff for fun, with EAL children to assess after a unit of work, as part of a end of year assessment of topic understanding and to restrain impulsive and hyperactive kids shouting out opponents answers whilst waiting their turn.

I have over 25 years as a teacher, advisory teacher and school leader. Thanks for buying.
Read more