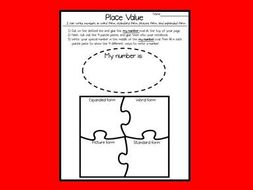 Place Value - Numbers and Base 10 - Interactive Notebook Activity - 4 ways to write a number
This template was created with differentiation in mind! A great addition to your students' math notebooks, this template can be used with any number to practice writing numbers in standard, word, expanded, and base 10 form.

No-prep... just print, copy & you're good to go!
Read more