Poetry Scheme - 3 Poems - lesson 12 assessement
This is one lesson that I have taken from a whole scheme of lessons. Each poem can be used as an individual lesson, or, if you would like to teach all of the lessons, search for ' Poetry Scheme - 3 Poems - Lesson Miss R' and they should all come up for you to work with. At the end of the unit, there is a reading and writing assessment that involves analysis and creativity too. This lesson is set up for the writing assessment - I get the pupils to keep moving a post it note with their name on it that shows they are moving up the success criteria.
Last updated Dec 11, 2012, created Dec 11, 2012
Error occurred while adding this resource to your favourites list. Please try again later.
Ages
Categories
Be the first to review this resource.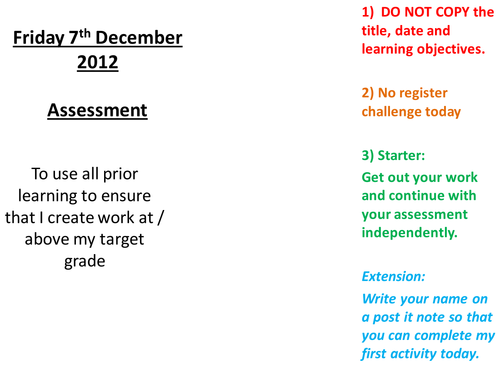 Downloads

58

Views

292

Created

Dec 11, 2012

Updated

Dec 11, 2012