Post it 'planning an investigation' sheet
Stick post it notes with your dependent and independent variables on them in the top section & select one of them to meaure and one to observe. The put the remaining ones in the constants section at the bottom. Good way of showing junior children how to make decisions regarding planning an investigation.
Downloads

5838

Views

17202

Created

Jan 26, 2009

Updated

Mar 15, 2013
Related resources
Popular resources by this author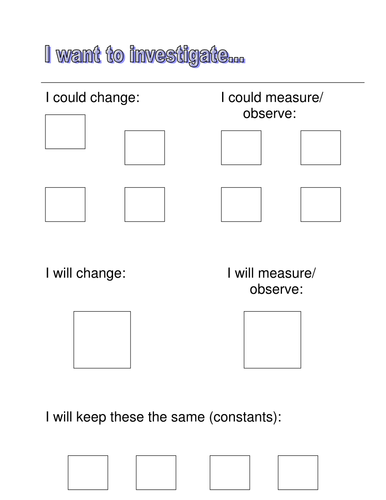 Outline for post-it notes to organize a scientific investigation.
By bec_m
Popular paid resources