Primary Fairtrade Fortnight activities
A fun and informative Powerpoint Quiz to use on your interactive whiteboard in Fairtrade Fortnight and beyond! Follow the link to CAFOD's Primary Fairtrade resources for other fun activities including The Banana Split Game, a Fairtrade Assembly and more!
clairevorster

a year ago

Report

Useful resource, thank you.

TES Resources Team

a year ago

Report

Thank you for sharing your resource. This resource has been recommended for teachers by the TES Resource Team and will feature in the Primary newsletter.


smurfatik12

4 years ago

Report

Excellent - looking forward to using these with my bilingual mentor/ tutor group.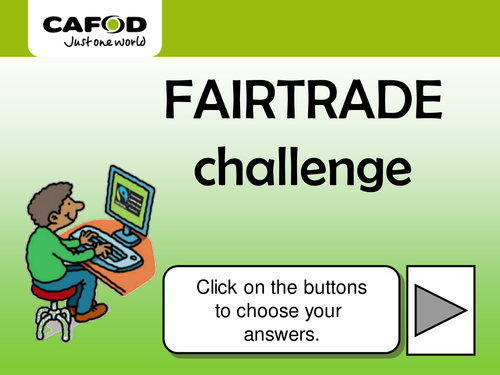 Popular resources by this author