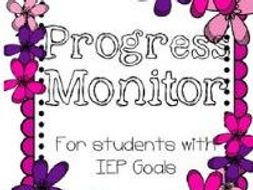 Progress Monitor Sheets
Here I have put together a collection of 19 pages of various different data sheets to record for student IEP/behavior goals. The data sheets differentiate from trial numbers, and specifics. They are completely editable as well.

I have included a few sample IEP goals as well-to give some examples of how these can be used.
Read more