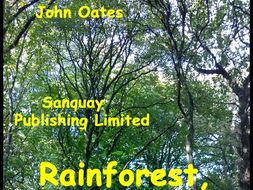 Rainforest, Rain on Me! - MP3s (Backing Track) & Score - John Oates
This song is about the beauty on the rainforest and its multi layered diversity of plants and animals. Suitable for children between the ages of 6 and 11 it encourages singing in several parts.

A short clip can be heard at www.sanquaypublishing.co.uk or by searching in iTunes or Spotify.
Read more