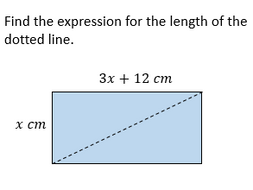 TES PICKS
SK18Maths SSDD Questions Set 1
This idea is from Craig Barton @MrBartonMaths . No copyright infringement intended.
Google SSDD problems to find out more about Mr Barton's website.
Other resources by this author
I created these booklets last year before I had seen the new GCSE exam. I will update them in the summer of 2018 and add a geometry and ratio and p...
scottyknowles18
This checklist is based on the Edexcel AS level scheme of work. It can be found at https://qualifications.pearson.com/content/dam/pdf/A Level/Mathe...
scottyknowles18
This is a selection of Rich tasks to use over a sequence of lessons on sequences. The slides are designed to be slotted in to a sequence of lessons...
scottyknowles18
Popular paid resources
A self-contained game to be played in pairs. Use to revise reading coordinates on a grid. Best played once coordinates have already been introduced...
Miss-Becky
Recommended by TES Panel. An investigation which allows the learners to find the rules for transformations plus some example questions. PLEASE REVI...
kmbheck
2018 VERSION NOW AVAILABLE HERE! (copy and paste link) https://www.tes.com/teaching-resource/new-2018-ks2-sats-revision-ultimate-3-in-1-maths-organ...
ambowers2
Updated resources
This is a whole lesson looking at forming and solving equations. It is specifically designed for more able classes who are looking to tackle some o...
ajf43