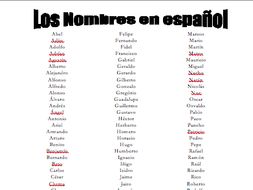 Spanish Names - Los Nombres en Español
List of over 130 boy and 130 girl Spanish names on each page. Simply print the two pages and copy about 20 of each onto blue and pink sheets of paper respectively.
Great to hand out at the beginning of the year when students choose their Spanish names. Collect them and reuse year after year.
Read more