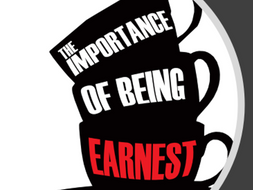 The Complete 'The Importance of Being Earnest' (7 Individual 90 minute lessons)
Oscar Wilde's skills of wit and complexity are clearly evident in this masterpiece of comedy. These power point lessons provide a stunning introduction lesson followed by a futher 6 lessons that cover all acts and scenes. The slides are beautifully illustrated and very engaging for the students. I have taught this play many times and have used these specific resources to lead my teaching in class, as a homework assignment and even as a revision tool – all have worked well for the students.
These lessons each contain a starter activity, a recap on previous learning, a glossary of terms connected to the scene, summary and analysis questions, an academic writing task, an extension task, a homework assignment and a plenary – these are complete resources that aim to take all the time consuming work away – enjoy!
Read more
About this resource
Info
Created: Jun 14, 2018