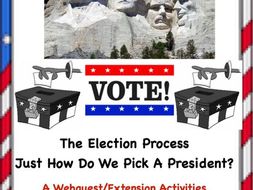 The U.S. Election Process: A Webquest/Extension Activities
Teaching citizenship?
Students will learn about the election process in the United States including requirements to run for office, requirements to vote, the Succession Act, the Electoral College and more. There are 12 web questions, a Did You Know? fact section and comprehension questions. The Teacher Page includes extension activities, the keys and additional links.
Read more