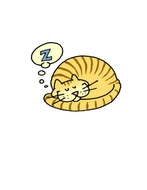 Tienes animales?
<p>un gato, un pájaro, un perro, una cobaya, un caballo, un conejo, un pez, un ratón, un hámster, una tortuga, una serpiente, No tengo animales.<p> You will need to print and laminate them.
About this resource
Info
Created: Jan 19, 2012
Updated: Aug 19, 2015
This resource is designed for US teachers. View UK version .
Other resources by this author
A Spanish pop song with 15 examples of the preterite tense in the lyrics, both regular and irregular. Worksheet for students Solution for teachers ...
tobyr2385
LO: Making excuses in Spanish. Starter: Students fill the gaps on the worksheet. Main: 'No puedo' PPT. Revision of 'tener' in the present tense. Yo...
tobyr2385
Worksheet that explains how to conjugate regular 'ir' verbs in the present tense with 'vivir' as an example. Full paradigm is presented. Activities...
tobyr2385
Popular paid resources
This resource contains 18 pages full of information (facts and statistics) covering all aspects of the themes covered in year 1 of the new Spanish ...
corcuera
This 2-page file includes: ~A biography about Rigoberta Menchú, the Guatemalan indigenous woman from a poor background who went on to world fame as...
ninatutor
Bundle includes 10 biographies in Spanish on famous hipanic women at 50% off! Queen Isabel I -Spanish Queen Shakira -Colombian singer Celia Cruz -C...
ninatutor
New resources
Get your pupils to experience the Spanish festive season in a fifty-minute lesson! A sequence of activities and games. You will need to print off a...
boatie
Updated resources
A churro shape to collect points in students's books
Luisa83
Save yourself HOURS of planning with my Grammar lessons on the Present and Imperfect tenses. Please see individual resource descriptions for details.
teachlearnlovelanguages
Intro lesson made for 30 min lesson observation lots of stretch and challenge and scaffolding to support all students. AFL throughout/ mini white b...
fayesutcliffe