Kevina1957

2 years ago

Report

A good game - thank you.

Lara mfl 05

4 years ago

Report

Like this game, which have played before, but the visual aid is good to use, especially on a wet day to explain the rules.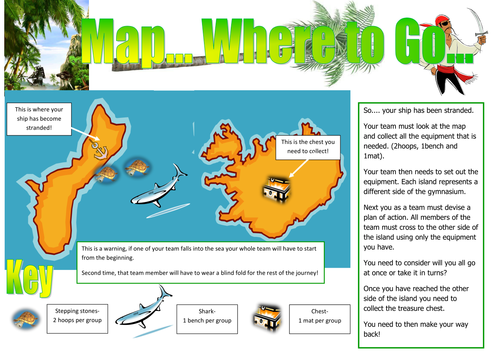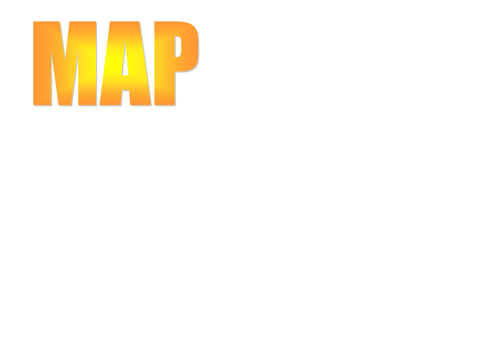 Downloads

9866

Views

13836

Created

Aug 10, 2009

Updated

Dec 11, 2014
Related resources
Popular resources by this author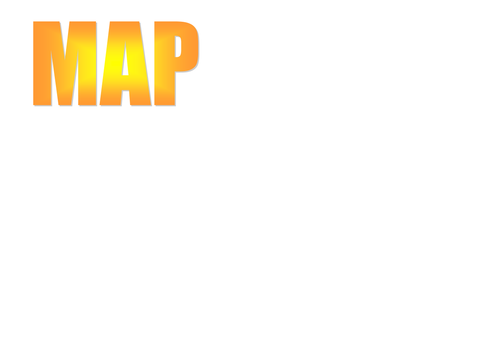 Perfect 15-20 min activity to be used for problem solving and teamwork. Can be easily adapted for higher and lower ability.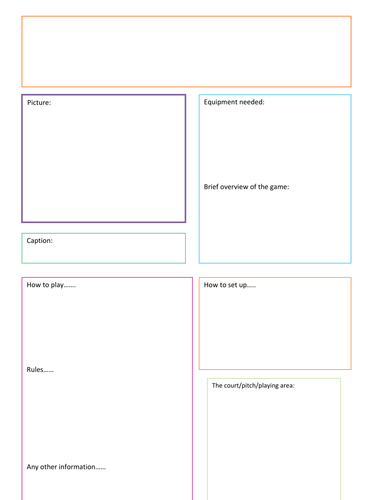 Used as a wet weather lesson with limited space. students divide their tutor groups in two and design their own game with rules, equipment etc....they could also combine games they have played before dodgeball/fball.My year 7 and 8's loved this....they showed each other their games and then choose their favourite.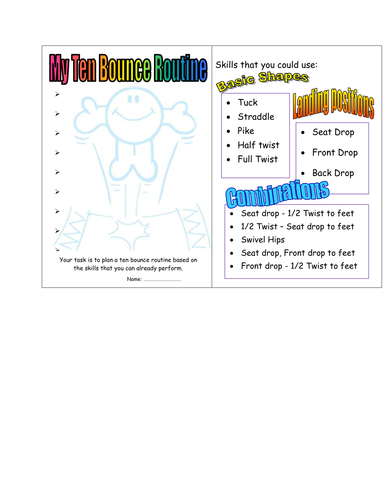 This is a student worksheet designed for students to use in order to plan their own ten bounce routine when trampolining. It can be easily adapted to an eight bounce routine if required. The idea is that Students can to refer to each lesson.
Popular paid resources