Use of Commas for Clauses
Here is a PowerPoint on the use of commas for clauses. It got me an outstanding but does need tweaking slightly e.g. take the part out about phrases!
Last updated Nov 5, 2014, created Jul 2, 2011
Error occurred while adding this resource to your favourites list. Please try again later.
Ages
Categories
Great thank you

Never heard of a subordinate phrase. Some of the definitions are not very accurate. Nevertheless, a great resource.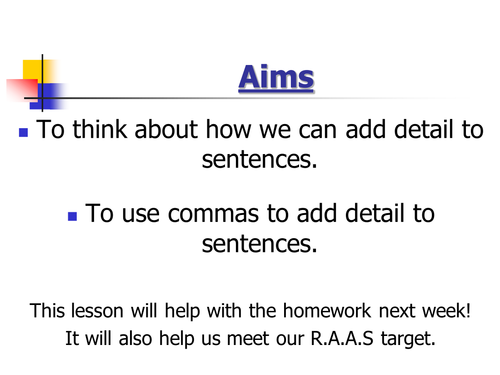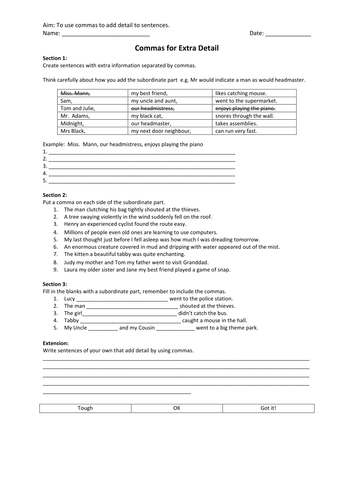 Downloads

109191

Views

160094

Created

Jul 2, 2011

Updated

Nov 5, 2014