Ecology and ecosystems: vital connections in the world around us
Discover a range of ecology and ecosystem resources which can be used to help your students explore the world around them
We have pulled together a selection of ecology and ecosystems resources to make your planning load a little lighter. From full lessons to knowledge organisers, we have selected a range of resources suitable for secondary students which can be teacher-led or used by students independently. You can also find GCSE and iGCSE biology resources in our science collection.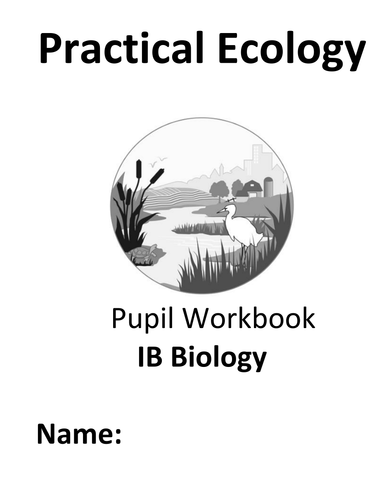 I booklet I put together to teach some of the basic sampling techniques required for ecology fieldwork e.g. quadrats, Simpson's Diversity Index, transects etc
By
Masfar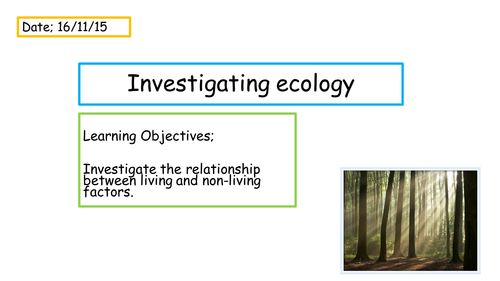 Planning, and carrying out an ecological investigation into the relationship between tree cover and percentage ground cover. light intensity and soil PH are also recorded, and observation of the anthropogenic influence and season are also useful when evaluating results.
By
joecozens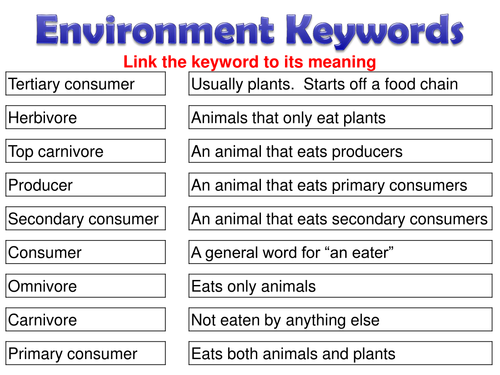 A presentation and worksheets for teaching the keywords linked to feeding relationships. This has been taught to a mixed ability Year 10 group, but could easily be adapted to teach to a KS3 group or a high ability KS4 group.

Also available as part of a bundle
By
amcooke