Handy planning ideas for computing
Detailed plans, schemes of work and lesson inspiration to aid preparation for the new academic year
Can you believe its time to talk planning again? Whether you're looking to refresh well-loved lesson favourites, or you want to experiment with something new, we're here to help. With these hand-picked units, schemes of work and ready to go plans, preparing to go back to school has never been so simple.
KS3 resources
For stimulating classroom activities covering a range of topics, why not consult this selection of planning suggestions? Comprised of a mixture of minute-tasks, mini-sessions and thoughts for fully-fledged lessons, it provides ideal inspiration for when ideas run dry. Equally, this complete scheme of work for Year 7, 8 and 9 is the ideal thing to get you thinking ahead.
Help learners get up to speed with Scratch with this intermediate unit, jam-packed with lesson plans that will refine your students' programming prowess as they create games of Pong.  Or, introduce pupils to binary with the help of this interactive session, complete with handouts and scaffolded help sheets.
KS4 resources
These Year 10 and 11 schemes of work provide ideal inspiration for GCSE lesson planning, covering crucial content for classes throughout the academic year. Alternatively, these digital tools lesson plans provide plenty of activity ideas and learning objectives for the GCSE unit, ranging from database usage to designing digital publications.
For a deep dive into Python, look no further than this detailed scheme of work, which outlines the best way to approach different elements within it. Plus, this comprehensive unit of work on algorithms is great for getting your students' brains ticking.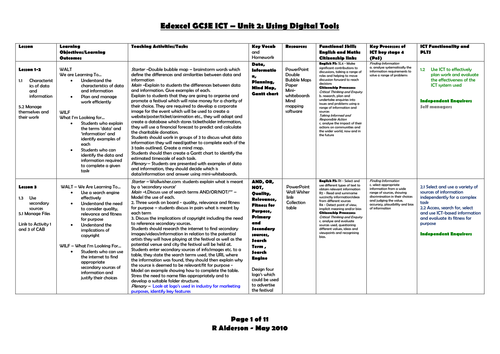 Mapped to Functional Skills and PLTS Feel free to critique!
By
rachaelalderson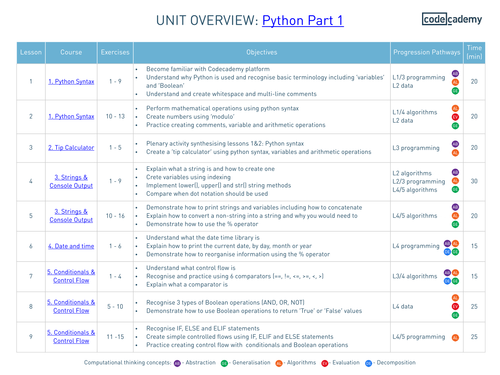 Free online Codecademy Python course broken down in suggested chunks of activity. Each lesson has objectives covered, suggested progression pathway levelling and computational thinking concepts taught. Python is recommended for strong KS3 classes and KS4 Computer Science students.
By
Anon36720871574996040
Post-16 resources
Let the OS battle commence! Complete with a plan, presentation and in-class activities, this engaging lesson will bring students' attention to a variety of different operating systems. 
For the keen video-gamers in your class, introduce them to the world behind the graphics with this technical design unit, where they'll learn about the impact computer games have had on society, before designing one of their own. Or take inspiration from this comprehensive e-commerce lesson, in which your class will explore existing websites to look for best practice ahead of designing one for a client.
Finally, you can't go wrong with these clear set of visual presentations, designed to take learners step-by-step through abstract data structures.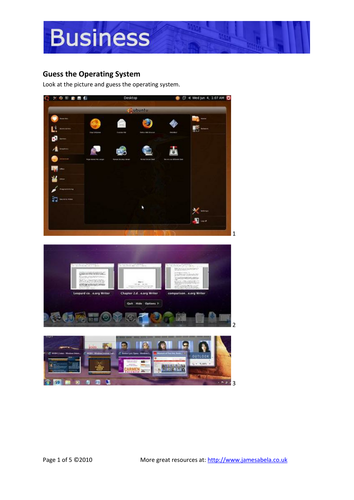 A complete lesson with Slides, handouts, exercises and plan. This is one of my favourite lessons, because it opened up my students' minds to the fact that there are more OSes than just Windows and MAC OS.
By
james_abela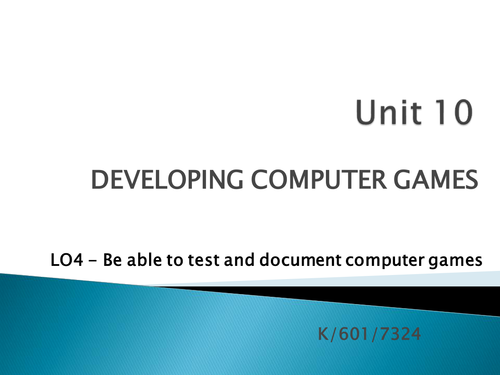 Unit 10 - Cambridge technical - Computer Game Design, complete task by task guide and walkthroughs with moderation sheets and templates. Samples available on request at enderoth@hotmail.com
By
enderoth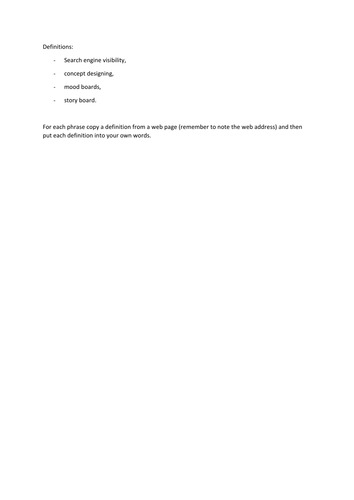 This is for a two hour lesson on 'Being able to design interactive websites'. The aim of this lesson is purely to get the students thinking about what makes a good e-commerce website. Please comment, especially to suggest improvements.
By
nickstewart85