Early years south america resources
Keeping your class engaged with new and interesting classroom resources is vital in helping them reach their potential. With Tes Resources you'll never be short of teaching ideas. We have a range of tried and tested materials created by teachers for teachers, from early years through to A level.

Breathe new life into your lesson plans with our primary and secondary classroom resources. Whether you're looking for fun maths worksheets or brand new guided reading activities, we have thousands of free and premium resources for you to download. From early years to primary, you'll find phonics worksheets and numeracy games and all you need to revise for Sats. From secondary to post-16, we have everything from French lessons to algebra activities, as well as GCSE revision guides and more.
Read more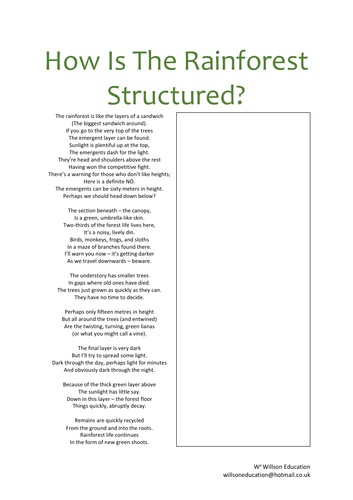 This worksheet helps students to understand the structure/layers of the rainforest through poety
This resource provides student friendly facts relating to Hurricane Matthew. Also included is an associated worksheet which challenges students to find information in the factsheets. The worksheet also provides students with an opportunity to develop their knowledge further through independent or teacher led investigation. In addition, this resource encourages engagement by linking to current events. Please don't forget to leave feedback.
This pack contains fifteen weather related clip art images designed by myself. You may use these images within you own educational products for commercial use but they are not to be resold as clip art. I would appreciate an acknowledgement in your credits by including my logo. The pack contains the following clip art: White cloud White clouds Grey cloud Grey clouds Sunny Sunny spells with a white cloud Sunny spells with a grey cloud Rain and cloud Snow and cloud Hail and cloud Windy Foggy Stormy Tornado Snowman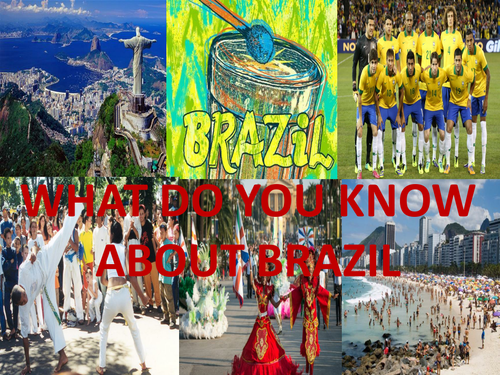 BRAZIL- looking at the size, position,location,size,climate and biodiversity of the country Brazil