Early years French resources: art
Keeping your class engaged with new and interesting classroom resources is vital in helping them reach their potential. With Tes Resources you'll never be short of teaching ideas. We have a range of tried and tested materials created by teachers for teachers, from early years through to A level.

Breathe new life into your lesson plans with our primary and secondary classroom resources. Whether you're looking for fun maths worksheets or brand new guided reading activities, we have thousands of free and premium resources for you to download. From early years to primary, you'll find phonics worksheets and numeracy games and all you need to revise for Sats. From secondary to post-16, we have everything from French lessons to algebra activities, as well as GCSE revision guides and more.
Read more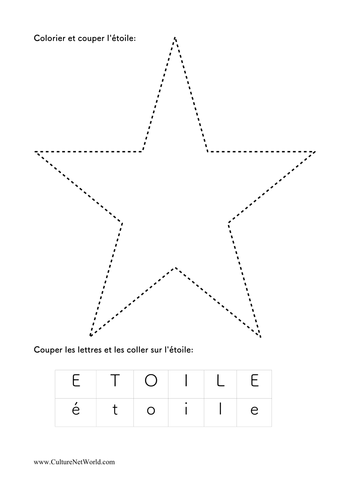 It includes 4 Art&craft activity to realise in French, about the universe.
A ppt I devised to be used as an art session on French Day at our school. It gives information about Monet and Lautrec, impressionism and post impressionism, with links to websites and ideas for children to make and paint from Reception to Y6. Although it could be used for ideas in Y7. It took me hours!
Teaching a language is not just about vocabulary and grammar but it is also about culture. How about embedding some culture while teaching your students about shapes and colors? This complete lesson made of a PPT (38 slides) and an activity booklet (10 pages) will help you teach your students about shapes, colors but also opinions and different types of paintings. By the end of the lesson your students should be able to recognize different types of paintings and they should be able to give their opinion. Here's what you get: - a self-target setting slide - a word search about colors and a dictionary search - a review about clours - an introduction to shapes through a matching up with shapes/colours - drilling of shapes through games (guessing game and multiple choice, colouring activity) - a quiz about famous artists/paintings - a recap about likes/dislikes + fruit/vegetables (through Arcimboldo) - a matching up about artistic movements - a pair work -back-to back game with descriptions - a reading activity with a description about Monet's Femme à l'ombrelle - a writing activity to describe some paintings - a plenary with expressions related to colors - a review of objectives Have fun
Two Christmas songs to practise and learn with your students. The children singing the songs are native French speakers ( the songs were part of a Pen Pal project I currently run with a partner school in France). The lyrics are displayed on the IWB and the music is played at the same time, so it is easy to practise and learn the songs. The lesson comes with a colouring-in activity.
A range of resources focussing on colour. The science of colour, the art of colour, how we perceive it, colour theory. Includes Schemes of Work, information sheets, visuals and more. Useful cross curricular information included.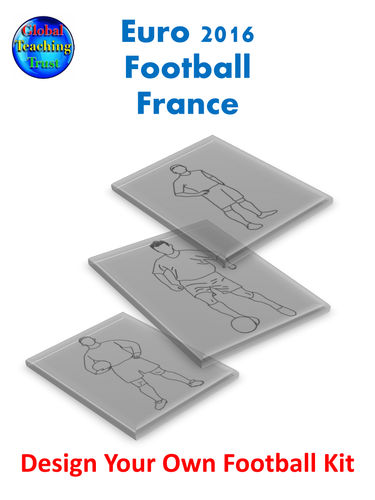 The European Football Tournament is well under way. Join the celebrations by allowing your students to design their own football kit. They can use the templates provided to add patterns and colours. A wonderful way to introduce students to the countries of Europe. Perhaps they would like to design a new kit for their own team or simply add colour to represent their chosen nation? An ideal activity for form time or simply as a bit of fun at the end of a busy day. Suitable for KS2 and KS3. Whichever team you and your students are supporting, good luck and enjoy the tournament!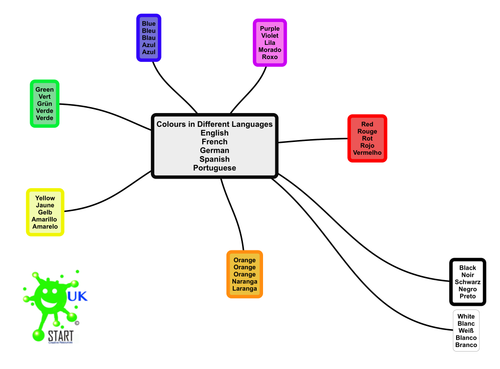 This printable visual resource shows the names of Primary and Secondary colours in English, French, German, Spanish and Portugese. A useful resource for encouraging cross curricular teaching and learning.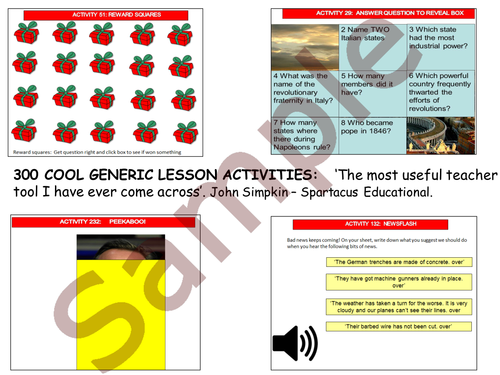 This is a 25% sample of my very popular resource. The full resource can be found by searching for '300 generic lesson activities'. (Following its success in the summer sale, I have kept the sale price of £3). The description for the full file is as follows: Create lessons in seconds with this HUGE PowerPoint of animated lesson activities. There are HUNDREDS of templates that you can over-type in seconds to create engaging lesson material. Highly praised by John Simpkin of Spartacus Educational and Mark Warner of Teaching Ideas. I am very confident you will like this. If you do, please click on my profile to see my other popular resources. Thanks (This file also has a bank of PowerPoint timers) The size of the file should show you how much stuff there is! Without sounding overly confident - it's the best resource out there! Many thanks Copyright T.Taylor