Early years German resources: advanced level literature and film
Keeping your class engaged with new and interesting classroom resources is vital in helping them reach their potential. With Tes Resources you'll never be short of teaching ideas. We have a range of tried and tested materials created by teachers for teachers, from early years through to A level.

Breathe new life into your lesson plans with our primary and secondary classroom resources. Whether you're looking for fun maths worksheets or brand new guided reading activities, we have thousands of free and premium resources for you to download. From early years to primary, you'll find phonics worksheets and numeracy games and all you need to revise for Sats. From secondary to post-16, we have everything from French lessons to algebra activities, as well as GCSE revision guides and more.
Read more
Advanced-level literature and film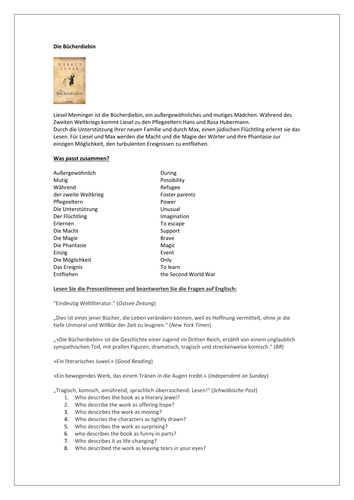 This is a reading comprehension worksheet about the novel "Die Buecherdiebin".
Resources to develop Ab Initio / Standard / Higher German exam skills in the Reading / Writing and Speaking exams. Included: Cultural starters to develop pupils intercultural competence and knowledge. Paper 2 Writing help, frames and guides Paper 1 Reading guide and practice questions Speaking activity to develop picture description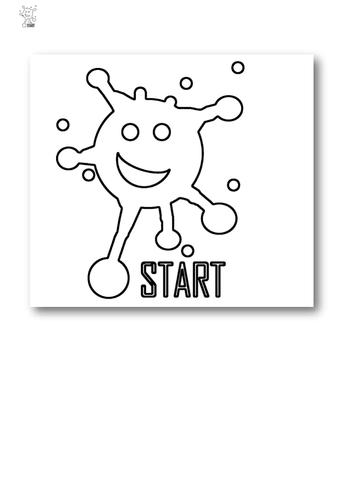 This Lesson Plan template allows lessons to be planned covering all of the key Ofsted targets. Suitable for all subjects and all levels. Fully editable. Updated for 2017-18.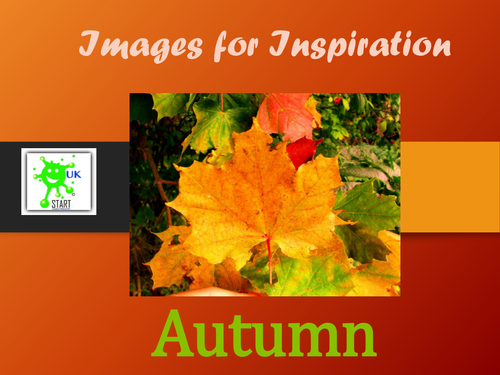 This resource provides 21 individual photographic slideshows (over 630 images) suitable for use with students of all ages and numerous subject areas including Biology, Geography, Art and English (Creative Writing inspiration) Includes slideshows of: Autumn Birds Buildings Dramatic landscapes Fish Flowers Fungi Graffiti Hands Insects Natural textures Numbers People Rust Sky Sea Trees Water Faces Plants Perspective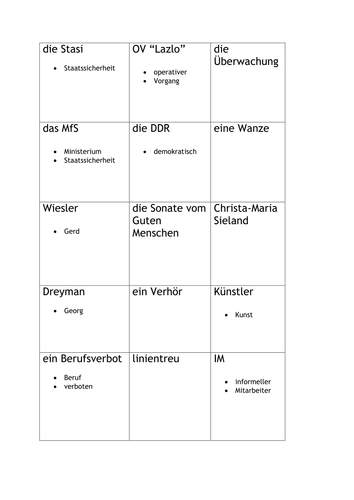 A set of Taboo cards for practising key terminology from Das Leben der Anderen.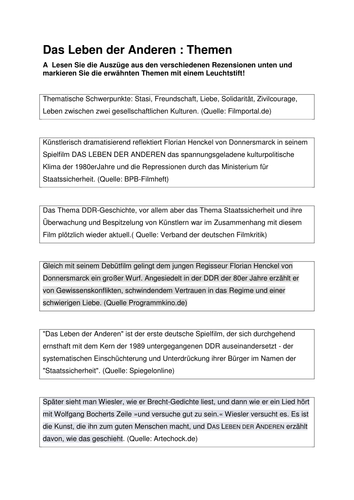 A number of short excerpts from reviews of the the film. Students must identify the references to the themes in each review. This is followed by a Diamond Nine card sort in which students must discuss the themes and agree which are more important and which are less important.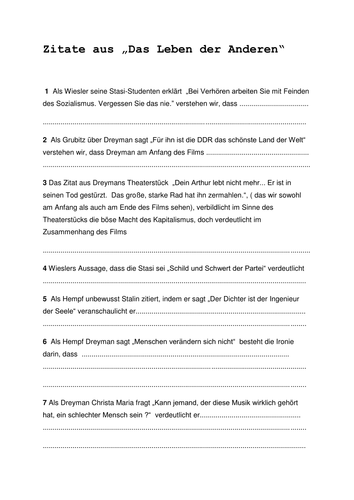 A selection of key quotes from the film, which students must analyse and explain using the sentence starters given.