Whole-school Aboriginal and islander languages resources: nouns and pronouns
Keeping your class engaged with new and interesting classroom resources is vital in helping them reach their potential. With Tes Resources you'll never be short of teaching ideas. We have a range of tried and tested materials created by teachers for teachers, from early years through to A level.

Breathe new life into your lesson plans with our primary and secondary classroom resources. Whether you're looking for fun maths worksheets or brand new guided reading activities, we have thousands of free and premium resources for you to download. From early years to primary, you'll find phonics worksheets and numeracy games and all you need to revise for Sats. From secondary to post-16, we have everything from French lessons to algebra activities, as well as GCSE revision guides and more.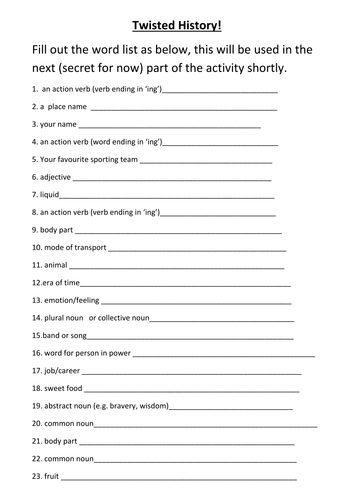 Fun and engaging activity that could be used as a lesson starter or part of a range of lesson activities. Targeted at Year 10 History Cold War studies but suitable for all high school students. Part 1- give students the word list sheet only for them to fill out (print the first two pages 2 into 1- half per student ) and get them to fill it out (guide as necessary). Part 2- give them the next 2 pages (print two into one again two sides per student) and get them to write the list of words they created in order to make a twisted version of this history story. They can then share their story with a friend and complete the questions. ENJOY! Students love this activity. The same idea could be used with a range of history stories (but pick the text and audience to ensure it is respectful where appropriate). Already weird chapters of history work best for this.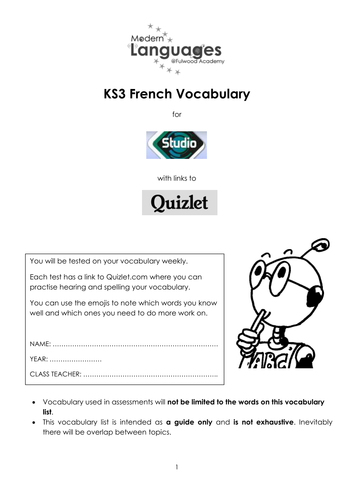 Using the vocabulary lists from Studio 1 and Studio 2 Rouge, the vocabulary has been broken into suitable chunks and sets created on quizlet.com to aid vocabulary learning. Students can rate how confident they feel with each word and the student version has the English meanings blanked out so that the students must complete this themselves.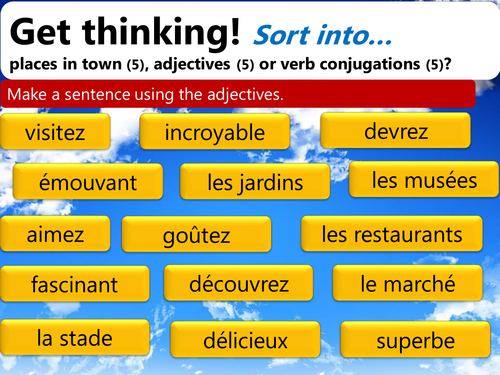 A whole lesson used with top set year 9 to learn and practice the 'vous' imperative form in present and simple future. Differentiated throughout by objective, outome, challenge and with support for the authentic texts about Paris and Chamonix. Uses 'tricheur' cards and pie chart for spontaneous speaking activity. - Find in text activity is colour coded 5pts for red 3pts for orange 1 pts for green. Have then exploited text further in following lessons.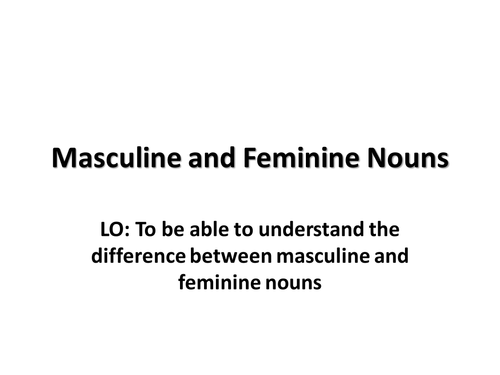 A Powerpoint explaining the differences between masculine and feminine nouns for beginners. Uses boys and girls names in Spanish to differentiate between the endings of nouns and to help students find patterns.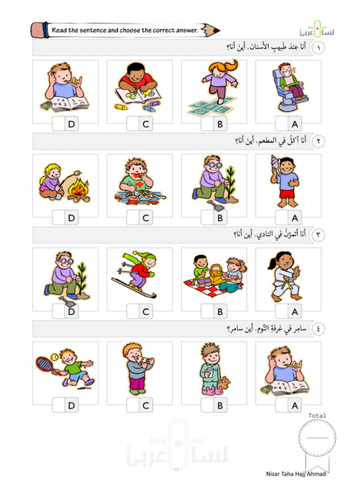 This worksheet can be used to practice reading simple sentences in Arabic and learning some names of places. It can also be used for speaking activities.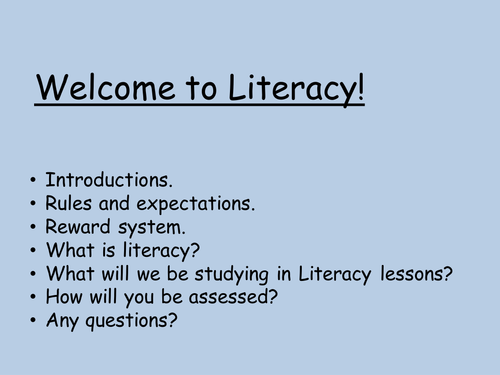 A huge range of Outstanding Literacy lessons aimed at low ability KS3 and KS4 classes. No need to alter- these are ready to teach and will keep you going all year. Separated clearly into sections for sentence types, word classes, punctuation, dialogue, homophones and creative writing. Lots of card sorts, quizzes, competitions, engaging activities, use of YouTube clips to inspire writing etc.