34Uploads
8k+Views
716Downloads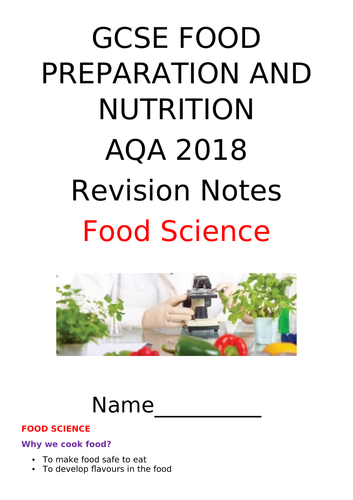 This is the second revision booklet I have put together for my year 11's. It includes exam questions at the end, with mark schemes for the questions. Checkout the first in the series "Food, Nutrition and Health".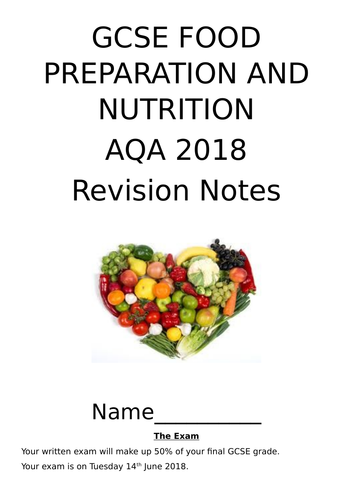 Student book designed to hand out to pupils as an aid to revision. The first edition includes details of the exam, advice on how how to answer questions (including an explanation of exam terminology). This book covers the specification for Food, nurition and health. Very pupil friendly with plenty of pictures and colours - covers the energy balance, Macro and micro nutrients, the Eatwell Guide, current dietary guidelines. It has exam questions and a mark scheme at the end. Booklet for Food Scince, Food Provenance, Food Choice and Food Safety to follow.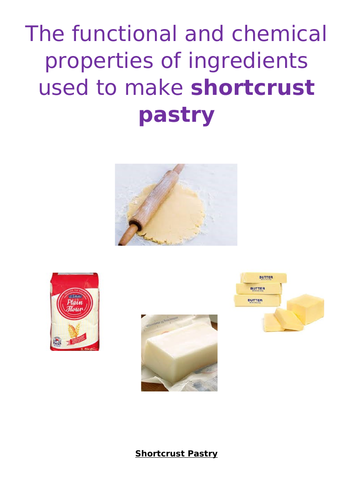 Information handout I have produced for my year 11 pupils to understand the functional and chemical properties of the ingredients used in shortcrust pastry to help them plan NEA1. Three information booklets for pupils or none specialist teachers needing some guidance, for the research of the AQA Food Investigation Task 2018-19 for NEA1 Functional and Chemical properties of: Protein for setting mixtures Shortcrust pastry Batters Feel free to tweek and edit for your own use.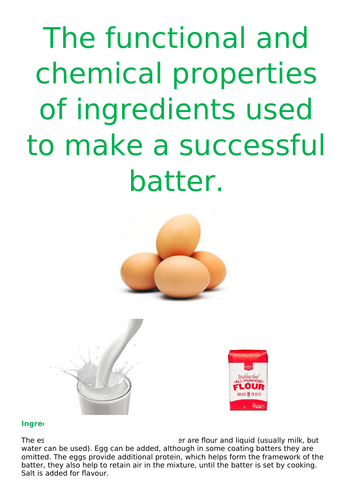 Information to help year 11 students with their research for NEA1 on the Functional and Chemical Properties of batters. All the resources you will need to introduce the new Food Investigation Task (NEA1) to the Food preparation and nutrition GCSE pupils. Includes a detailed powerpoint, starter activities,and template.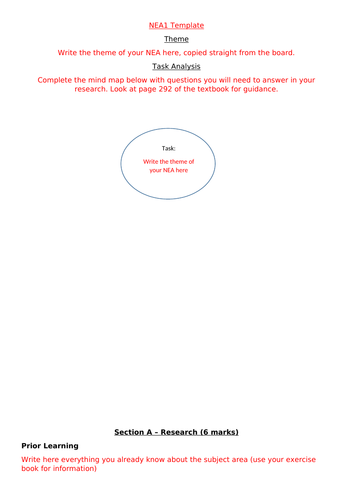 Word document with the headings needed to complete the NEA1, with guidance in red as a reminder for pupils to remember what they need to include. I have found this helpful, as it allows pupils to ensure they include all the necessary information required. This is the mark criteria for AQA NEA1 Food Investigation Task. I give this out to pupils prior to completing the task.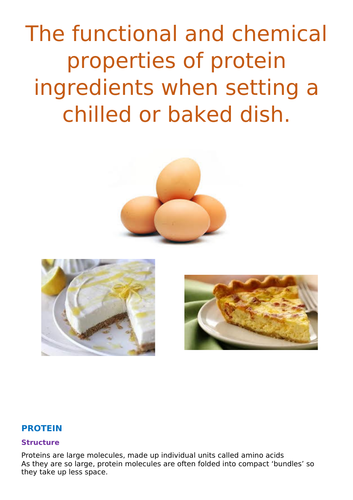 Information hand out for pupils on the functional and chemical properties of protein ingredients when setting a chilled or baked dish. Great to aid those teaching the new AQA NEA1 Food Investigtaion task, that are none specialists.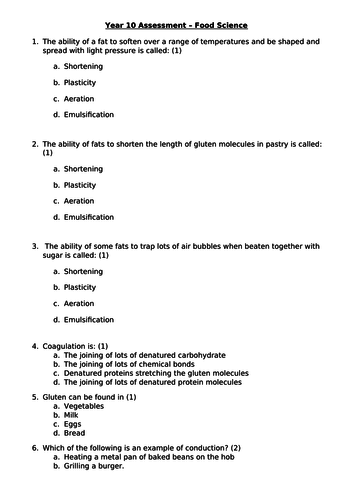 I use this with the my year 10 pupils as an end of unit test. I have tried to recreate the style of the GCSE exam with a mix of question types - multiple choice, one word and more details questions.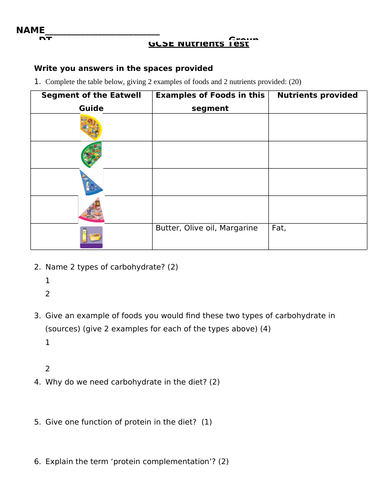 I give this test to my year 10's after we have completed our first module on NUTRIENTS AND HEALTHY EATING. I have used this with the year 7's, as a none specialist I found this an easy project to teach, but still includes lots of skills to introduce the pupils to product design. Includes starter activities, some worksheets and end of unit assessment.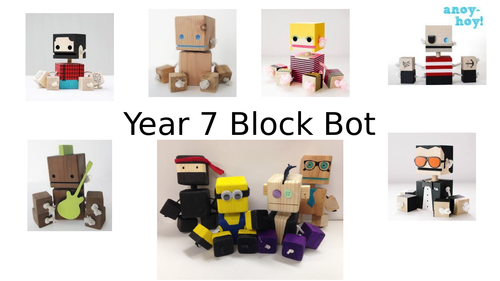 Powerpoint to teach the project,includes starter actvities and presentations to complete the project.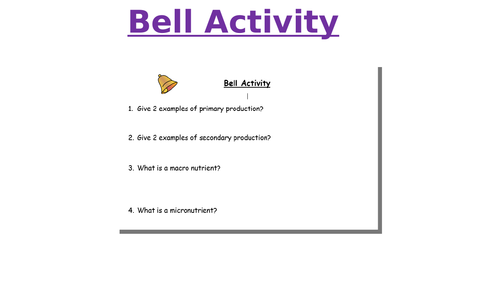 This is a powerpoint that I have put together to introduce the new Food investigation task to the pupils .It includes an explanation of the mark scheme and detailed explanation of what is expected to fully meet the criteria. I have also included a practice NEA, where pupils can try a food investigation task and short write up prior to completing the real one.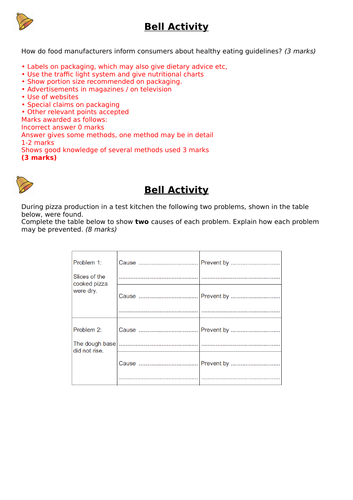 I have put together a series of starter activities for my year 10 and 11 pupils as a recap of content and/or keywords as a revision aid. There are 10 here. The first 4 are short exam style questions and include the mark schemes so pupils can mark their own answers.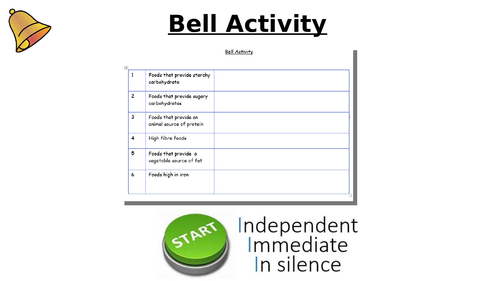 Powerpoint to aid in the teaching of caramelisation and dextrinisation for new GCSE Food preparation and cooking.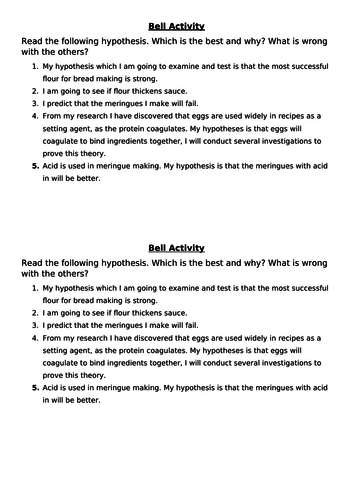 Quick task to get pupils to identify good and bad hypothesis before writing one for their NEA1 Food Investigation Task (AQA)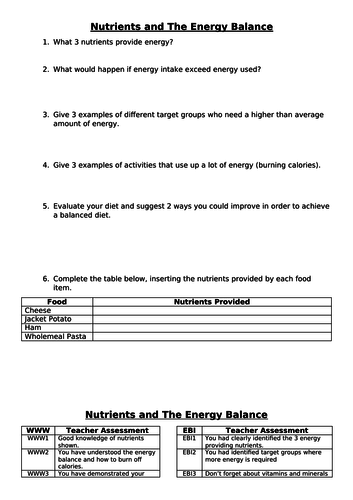 Short assessment (6 questions) or can be done as a written Q&A task in class. Includes a quick marking tool with WWW and EBI, Fix it and levels. Can be used for year 8 or 9 or as revision/recap for GCSE Food Preparation and Nutrition Tried and tested recipes, on a sheet to handout to pupils with room for them to add the dates they are cooking. The year 10 recipes also includes a recipe for Christmas Cake that I cook with them in small steamed sponge tins (Simpson pudding from Morrisons).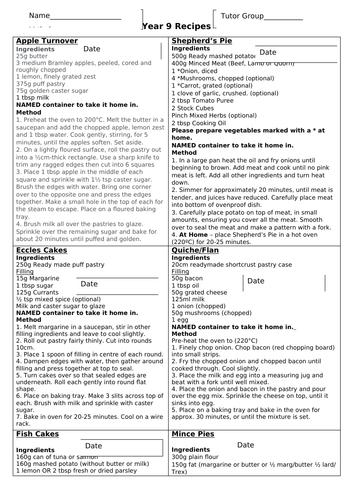 8 tried and tested recipes for year 9 pupils, includes ingredients and methods along with a space for the pupils to write the dates they will be cooking.