45Uploads
27k+Views
3k+Downloads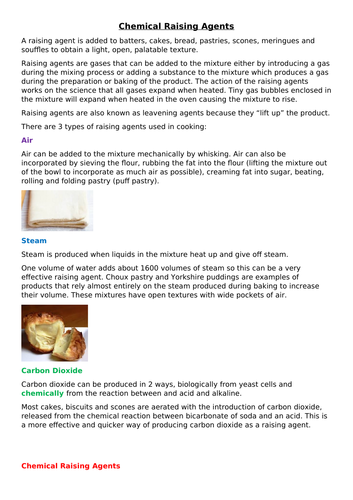 Information sheet on the functional and chemical properties of chemical raising agents to help pupils write the research section of NEA 1 AQA Food Investigation. Includes sources of information, so pupils can refer to these.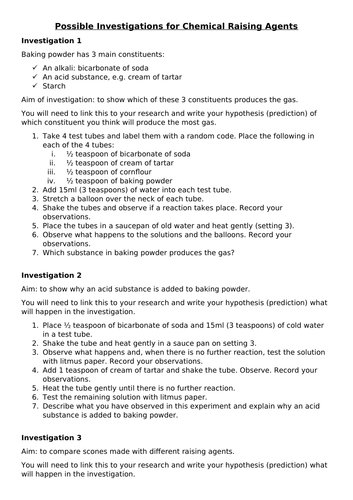 Guidance and suggestions for possible investigations for NEA1 AQA Food Investigation task 2019/20, chemical raising agents. Gives pupils a few variations of investigations along with advice. Provides basic recipes for scones, fairy cakes and biscuits that can be adapted as part of their investigations. All the resources you will need to introduce the new Food Investigation Task (NEA1) to the Food preparation and nutrition GCSE pupils. Includes a detailed powerpoint, starter activities,and template. Excel spreadsheet for NEA marks. Does all the calculations you need. You just need to add pupils names and target grades.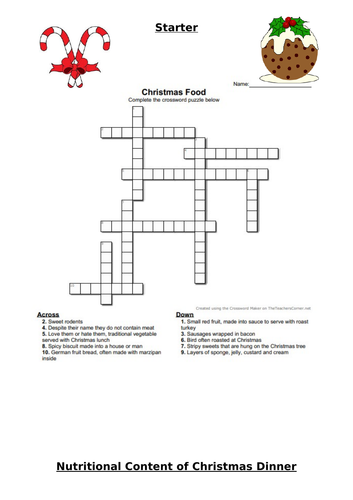 I do this lesson with my year 8's, as we have been working on nutrients. It will require a computer room and involves researching the calorie content of a range of Christmas lunch foods, and calculating the total amount of calories in their Christmas lunch. There is a crossword starter and an extension task, to work out how long it will take to burn these calories off. Should fill a one hour lesson nicely.