37Uploads
8k+Views
2k+Downloads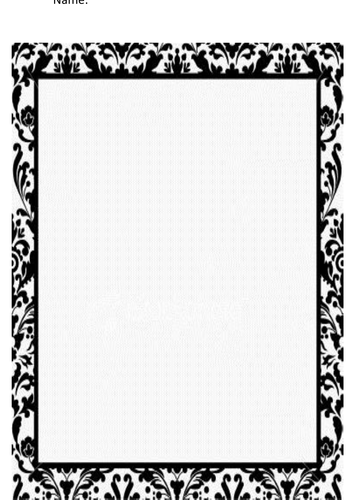 I collated all of the key terms for both papers and created a booklet for my students, that also includes a few vocabulary lists (other words for 'happy' or 'upset' etc). I have also listed other phrases for the dreaded 'this shows...'.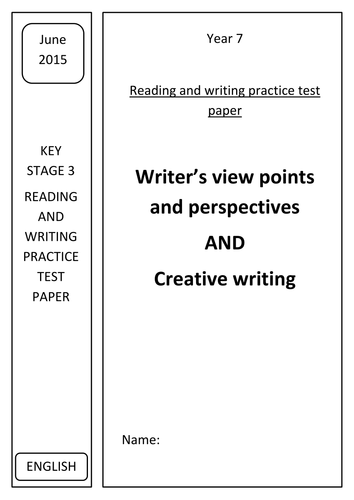 This exam paper is perfect for the new AQA GCSE English Language Paper 2 (Writer's view points and perspectives and Creative writing). The sources are based around the novel Street Cat Bob and an article about an unusual cat called Macavity.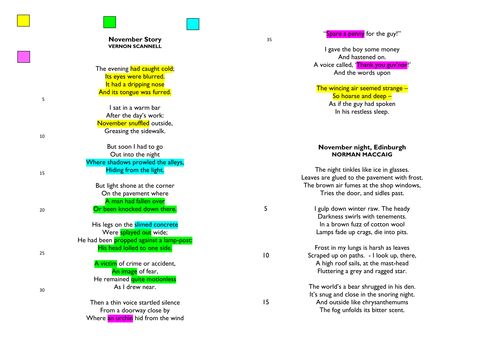 I created a resource for my year 11s for their Unseen Poetry lesson: 1. Copy of November Story 2. Copy of November Night. Edinburgh 3. Exam questions and response boxes 4. Exam responses to analyse (one paragraph per question has been completed) 5. Mark schemes for part a and b. I also included a simplified AO checklist beside each one too 6. Mark a practice paragraph response. A collection of lessons and PPs for a reluctant low ability year 9 set.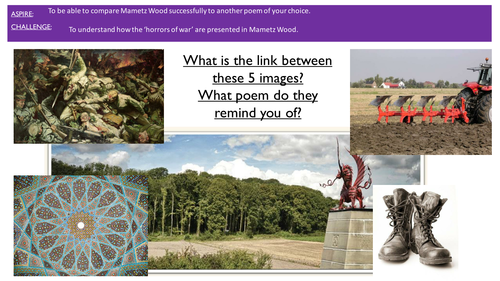 A resource created for my low ability year 11s. I go through Mametz Wood in some detail, as a revision exercise, as they have annotated and been taught this poem before. The process of responding is broken down and I have used images to direct students to the 4 most horrific images in the poem. By scaffolding and modelling the first poem, the second poem is for students to have a go themselves. It worked really well!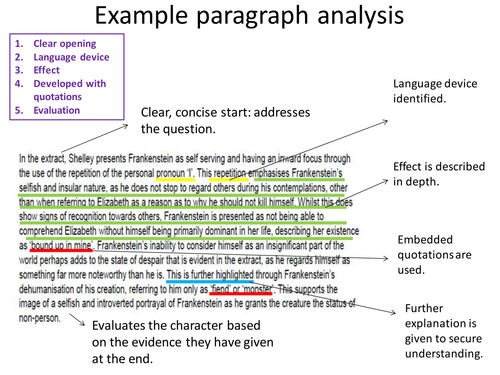 Here is a selection of extracts from The Lovely Bones and some example essay responses.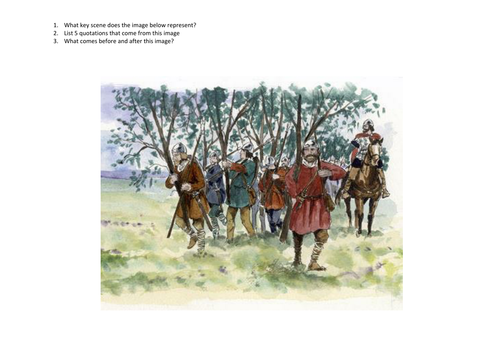 This resource was created for my year 11s who have had enough of Macbeth, the last final sprint! The starter exercise is a range of 8 illustrations of Macbeth with three questions attached to them. The questions encourage the pupils to consider: 1. What the scene is 2. What comes before and after it 3. 5 quotations associated with it. The Macbeth booklet consists of 6 extracts (part A and B questions) and a mark scheme. If you are looking for extensive quotes, themes and motifs then this booklet is not for you. I created this booklet for my low ability year 8, who love the horror genre! The booklet includes: 1. Inference tasks 2. Simple plot 3. Setting comparisons and questions 4. Character profile of the Woman in Black herself 5. Wanted poster exercise (read and retrieve) 6. Persuasive speech. The booklet is basic and has a simply layout. I have also included a PDF copy of an easier version of The Woman in Black novel.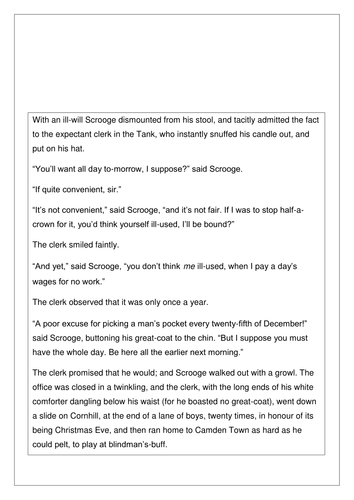 An exam paper that I have created based around AQA GCSE English Language Paper 1. There isn't a marking scheme attached.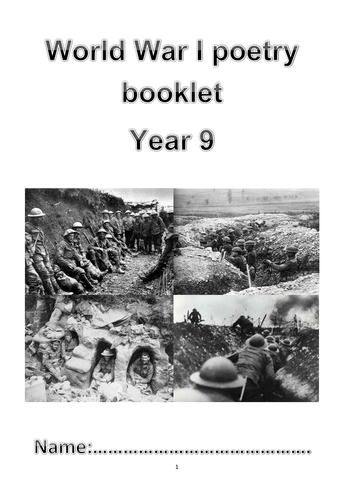 This booklet was created for my low ability year 9s to use and work through. It's an introductory booklet to WW1 and includes: 1. An introduction 2. Propaganda 3. Harry Patch 4. Poppies 5. Poetry techniques 6. WW1 Poets 7. Poet research project 8. Dulce et Decorum Est poem 9. Trench Idyll poem 10. Suicide in the trenches poem 11. In Flander's Fields poem 12. Who's for the game? poem 13. A lost war poem 14. Two small poem passages (perfect for starters)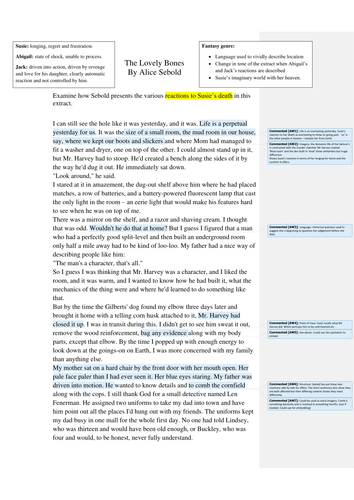 Here are two mock exams for AQA's AS & A level English Lang and Lit exam.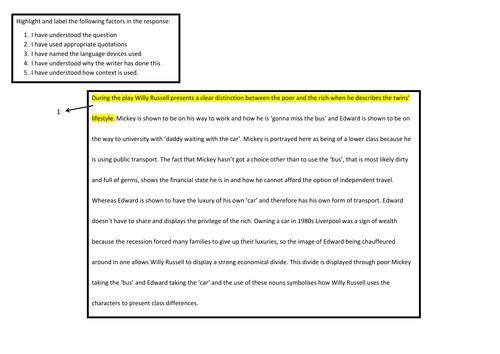 The assessment question is: How does Russell use the characters of Mickey and Edward in Blood Brothers to explore ideas about class? There are various resources here: a planning table, PP, target marking sheets and an example paragraph (for post-assessment reflection). I have produced this resource for my low ability year 11s. The extract used is from Twelve Years a Slave and is shorter than an average AQA extract. The questions and bullet points also use simple language, although I have tried to keep them as similar as possible. This doesn't include a mark scheme. A very brief selection of Chickenfeed lessons, PPs and activities. There's a folder of non-fiction texts that I used to break up the novel, I used some of these for homework tasks too.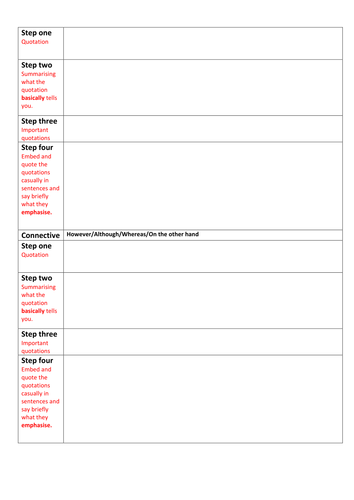 GCSE English Language Paper 2 Question 2 activity. The activity includes extracts from Rose West and Oliver Twist (an extreme contrast!). The question asks for a summary of how people are treated differently in both texts.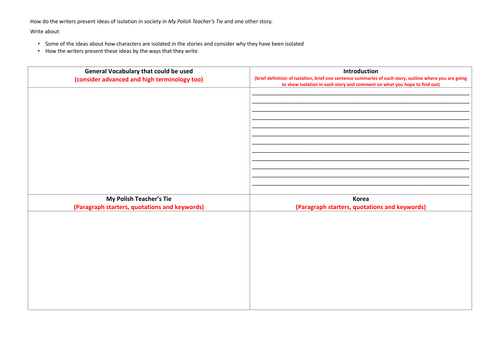 Here is an assessment on the Telling Tales Anthology. It includes stories: My Polish Teacher's Tie and Korea.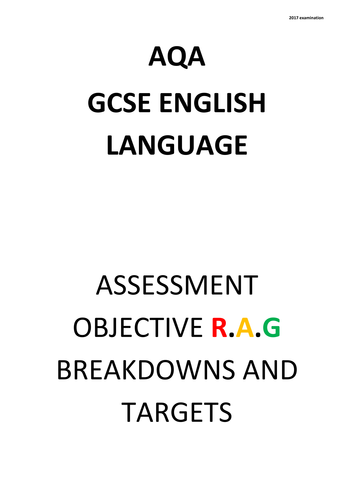 This document breaks down every AO so that pupils can R.A.G. rate themselves. Once R.A.G. rated, pupils can then seek advice from the tables as to how to move forward.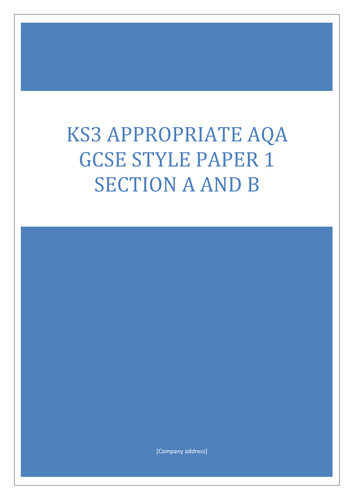 Here you have an exam paper that is tailored to the AQA GCSE English Language Paper 1. All questions are included (Section A&B) and a generic marking scheme from AQA. Please note there is NO INDICATIVE CONTENT.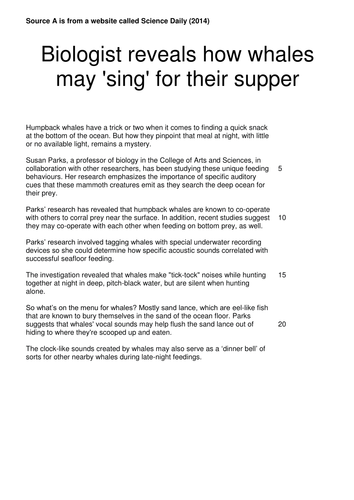 Here is an examination I have put together for my year 11s for homework. It is based around AQA English Language Paper 2 and includes a simplified generic AQA mark scheme.