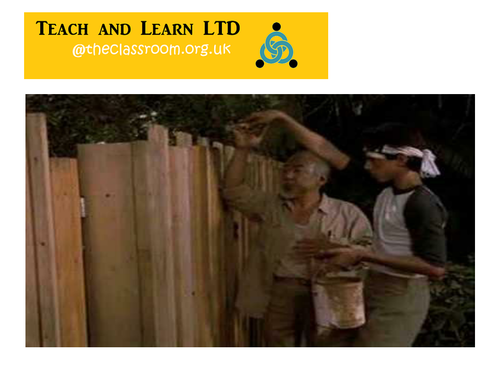 A lesson that covers what Recursion is using Factorials to identify the differences between recursion and iteration. Students have worksheet to help to support them through this topic. Worksheet also provides a list of recommended next steps for students to take. Please take a look at our website, follow us on Twitter and like our Facebook page for support with Business Studies and ICT topics and updates on resources available.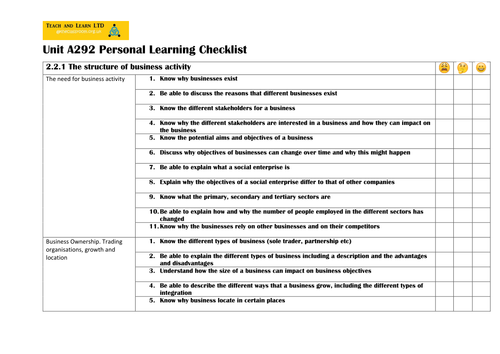 A resource to share with students detailing what they need to know to be successful in unit A292. Allows students to self assess there current knowledge and help to plan their revision activities.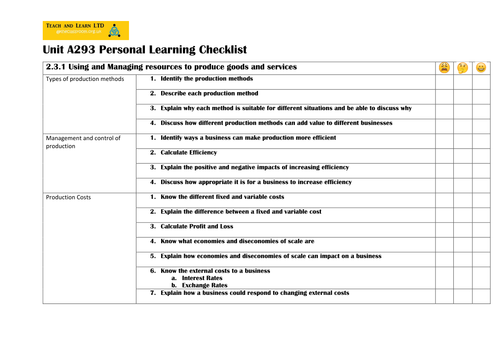 A resource to share with students detailing what they need to know to be successful in unit A293 Allows students to self assess there current knowledge and help to plan their revision activities.
Bundle
Resources that help students to identify there current level of knowledge for both examined elements of the OCR GCSE course, and to support with exam technique, it also includes an exam question database for the A292 unit.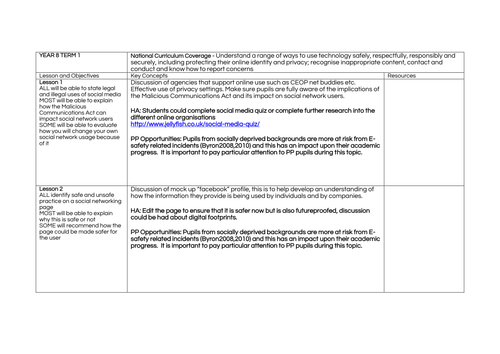 Here is an E-Safety SOL, included is 6 lessons with different resources and activities. The main focus is on Social Media. Topic Include: Tweeting Social Media Profiles Gaming Communities Computer Misuse Act Digital Footprint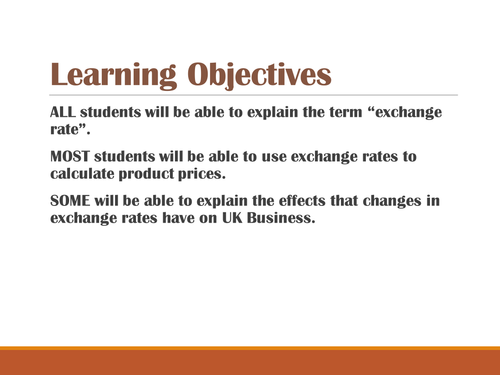 This lesson explain what an exchange rate is, how to calculate prices of products in different currencies and how either the £ getting stronger or weaker can impact on UK businesses. It finishes with a 10 mark exam style question and makes reference to the Exam technique helpsheet.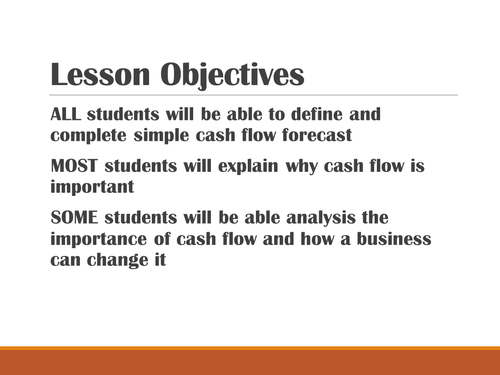 A lesson that teaches students the difference between cash inflow and cash outflow, how to complete a cash flow forecast. It then explains to students how a business can have cash flow problems and some potential solutions. 2 exam questions are also used.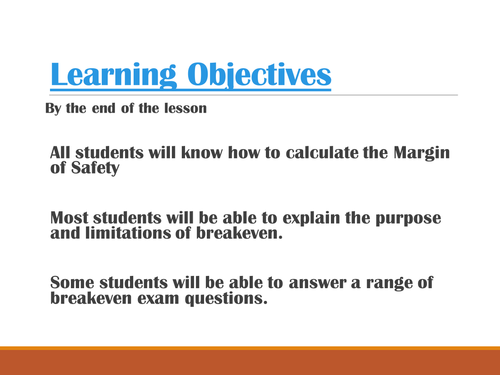 A lesson that recaps breakeven, explain the Margin of Safety and discusses the limitations of the breakeven model. It has exam questions with mark scheme included. This lesson makes reference to BLT paragraphs if you want more information on these please look at my Business Literacy resources.
A lesson that teaches students how to calculate the Breakeven point using both the contribution method and using a Breakeven graph. The lesson uses examples and exam questions to help guide progress.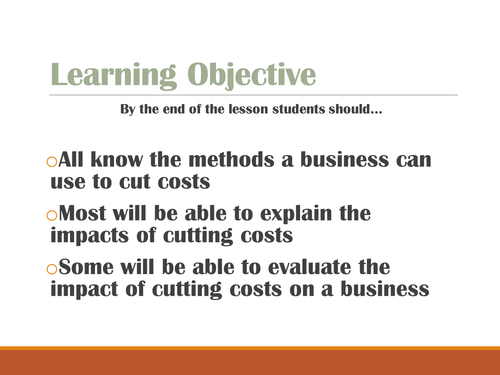 A lesson that covers how to increase profit, and then focuses on cutting costs and how this can have both positive and negative impacts on a business. Due to the use of the ALDI case study the lesson could in turn focus on practical ideas, or JIT and Lean production.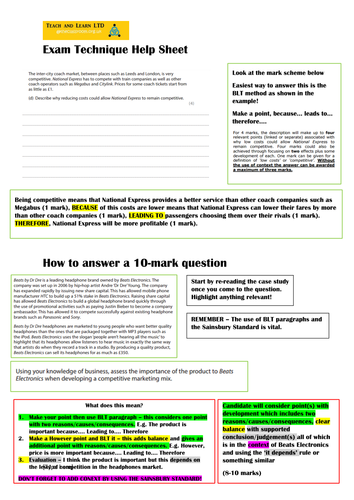 This resource is great for printing out double sided, laminating and allowing students to use whilst answering exam questions. It offers support on how to answer 10 mark exam questions, 3 and 4 mark exam questions and on how to add context. It has examples how to do this, these are based on the Edexcel GCSE but could easily be editing for other exam boards.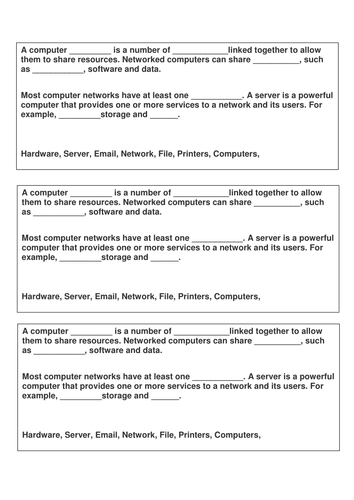 This lesson will allow students to understand what a Local Area Network is and the advantages and disadvantages of connecting to a LAN. Also includes an 8 mark exam question and a differentiated gapped handout for the starter activity.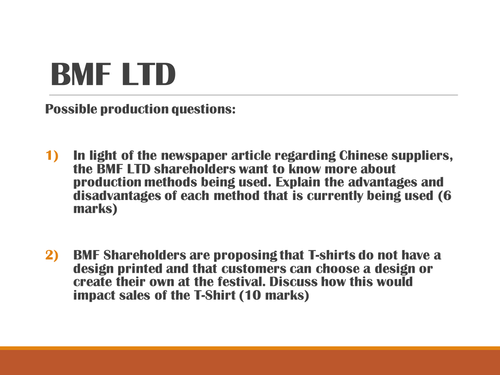 A lesson covering Just in Time and Just in Case stock control systems. Includes exam question for Edexcel exam board and mark scheme for students to self assess.
Bundle
A bundle that includes the resources for three individual topics. Included are the lessons and resources attached to these and teacher marksheets. E-Safety, Creating Audio, Hardware and Software.
A lesson that gives an overview of different input and output. The use of a Venn diagram to get students to select whether a device is an input or output based on a short video. Students then research into different input devices to explain what they do and why they are used.
A spreadsheet which holds all exam questions from OCR Business Studies GCSE exam papers since 2011. You can filter by topic, year, marks etc. A great resource to help students to revise and to help with lesson planning.
A lesson covering Job, Batch and Flow Production. Include video link for starter and exam questions based on scenario for plenary.
Bundle
4 lessons covering; Production Methods Quality Stock Control Adding Value Cost Efficient operations
I have uploaded the master copy of the grade tracker I am currently using for tracking the grades of students. Each topic has been broken down to three columns, one for you to enter a test mark, a percentage and 9-1 grade will then enter into the other two columns. If you enter student target grades it will compare the 9-1 grade column with the target grade and also calculates an average 9-1 grade for students results. The comparison for 9-1 grade and percentage is an estimation based on the information from the DfE please feel free to let me know if you think I have got this completely wrong, you can edit this on the data tab.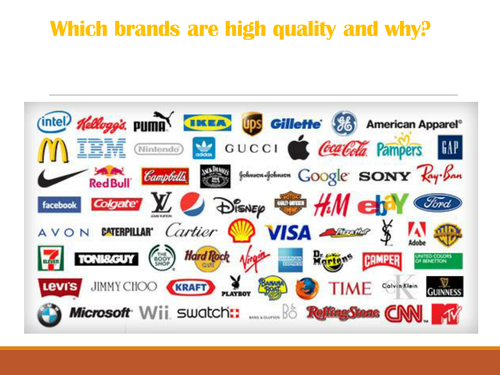 A lesson to discuss the benefits and drawbacks of both methods of quality. Students will learn the advantages and disadvantages of each. Does not cover TQM.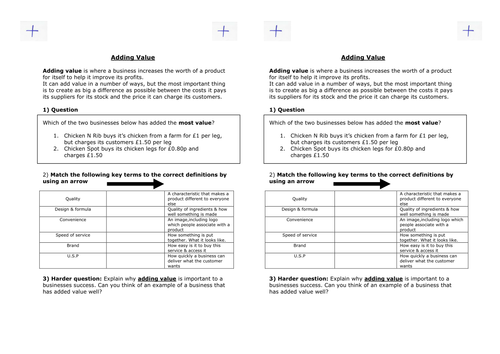 A lesson to teach students the different methods of adding value in production in production.