Bluebell78's Shop
GCSE and A-Level Chemistry Resources, with some more general KS3 Science lessons, PowerPoints and worksheets.
78Uploads
553k+Views
340k+Downloads
GCSE and A-Level Chemistry Resources, with some more general KS3 Science lessons, PowerPoints and worksheets.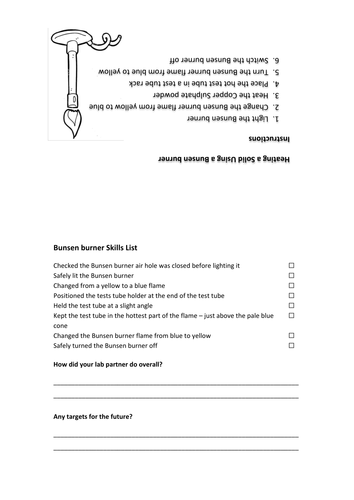 Simple worksheet for pupils just starting to use a Bunsen burner. It should be folded in half and pupils work in pairs to either complete the practical on the one side or assess their peer using the prompts on the other side. You will need to demo how to use a Bunsen before pupils begin the activity.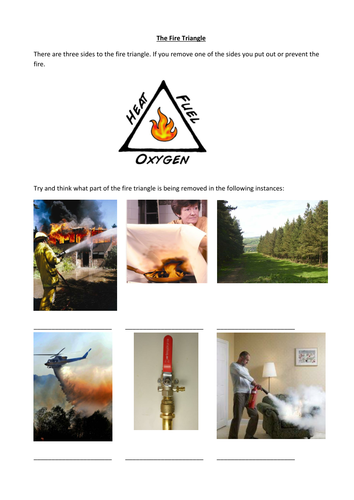 Simple worksheet, which I usually print half size. Pupils look at the pictures and have to determine which side of the fire triangle is being removed/about to be removed.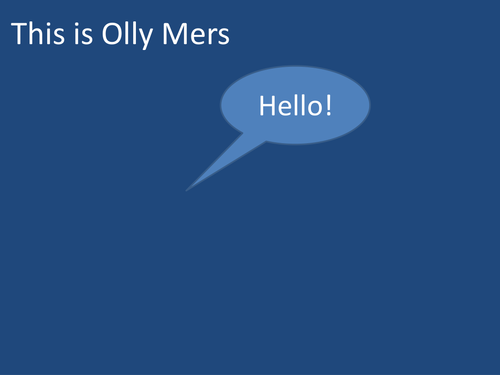 A silly little powerpoint to help introduce pupils to the idea of monomers and polymers by taking a little bit of a liberty with the spelling of the pop stars surname.\nThis isn't really a tutorial, but I wasn&'t really sure which was a more appropriate resource type to select from the drop down menu!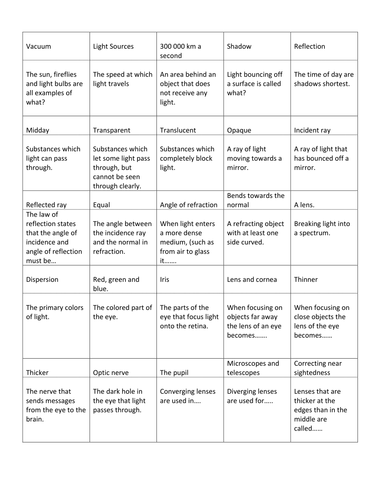 Light loop card game. Light and sound RAFT activity, (students have to choose which activity/row they would like to complete) and lights and sound venn diagram.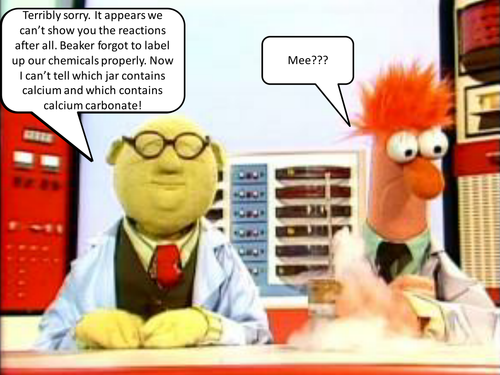 Gas Tests. Pupils will need to have learnt the tests for carbon dioxide, hydrogen and oxygen in a previous lessons. They need to plan a simple practical using this knowledge to identify mystery substance A and B as calcium and calcium carbonate. You will require 1M HCl, limewater, splints and marble chips and calcium labelled as A and B. I usually dish out the calcium and marble chips to the students once they have finished their plan to avoid them taking too much!

Display for the AQA GCSE outlining the different models of the atom developed over time. In Word so you can adapt to suit your personal use and PDF for ease of printing. The posters on Dalton, Rutherford, Bohr and Chadwick are best printed in colour on A3 and linked with the orange arrows. The remaining pages e.g. the alpha particle scattering experiment, could be printed A3 or A4 depending upon the size of your display board.

Eleven posters covering Maths Skills from the Chemistry GCSE. Best printed /copied in colour onto A3 and trimmed around the edges to make a display. The display is particularly effective if pupils get to see it in both the Maths and Science Departments. All posters in Word (so you can edit it for your personal use as you see fit) and PDF for ease of printing. I've included a surface area and volume calculations worksheet too!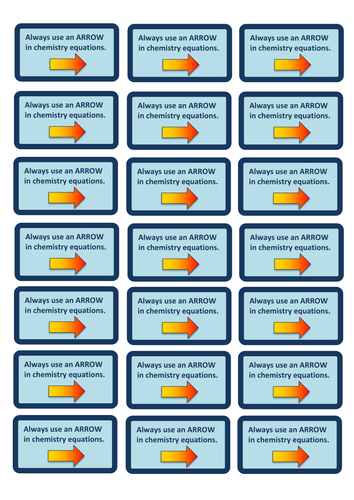 19 Different Marking Stickers! Made to help save time writing the same comments in every book, these also have a greater impact on pupil attention thanks to their bright colours and pictures. They also went down really well during a recent inspection! I have included both a PDF and Word version, (I use a Mac so there may be some reformatting of the later required on PC), so you can make alterations to better suit your classes. I've designed them with a large white boarder around the outside to help save printing 'faff'. To go on a 21 page of stickers (7 x 3). Comments include: Always use arrows in chemistry equations Cations are pussytive Fill the innermost shells first Mass number is the more MASSIVE number next to an element on the periodic table To work out the number of neutrons... Please let me know if there are any others you would like me to add.

A title banner and eleven 'posters' each with details of a useful or interesting chemistry related website. The display also has an interactive element as pupils can scan the QR codes to go straight to the sites. Some cutting a pasting of the banner will be required. The posters look great if you copy them on to A3 and trim around the edges. If you want to copy and paste any of the images onto other displays or worksheets, provided they are for educational purposes and not for profit, you are more than welcome to as these are all my own doodles.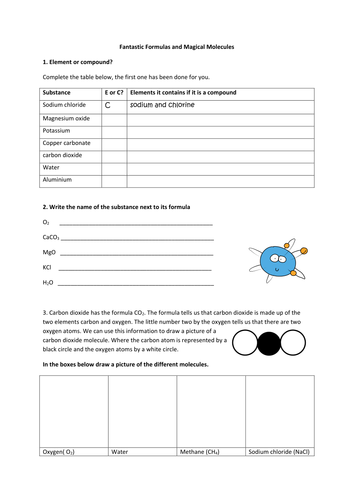 Selection of resources to help teach pupils about elements, compounds and mixtures. Includes a few plenary activities, fun extension tasks, lesson practical ideas and worksheets to introduce equations and help pupils with naming compounds from their formula.

Contains: Chem Maths Skills Display, Cool Chemistry Websites Display, History of the Model of the Atom Display.