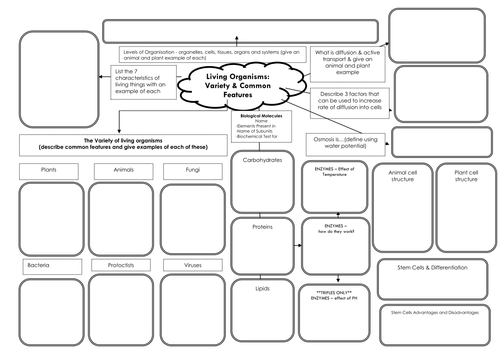 Mind map for the new iGCSE Biology (9-1) Units 1a-2d 1 The nature and variety of living organisms (a) Characteristics of living organisms (b) Variety of living organisms 2 Structure and functions in living organisms (a) Level of organisation (b) Cell structure (c) Biological molecules (d) Movement of substances into and out of cells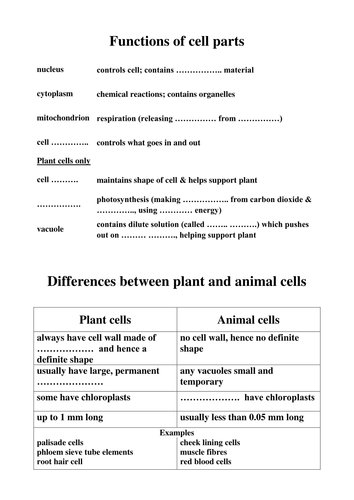 Two worksheets for independent learning of cells and cell organelles - fill on online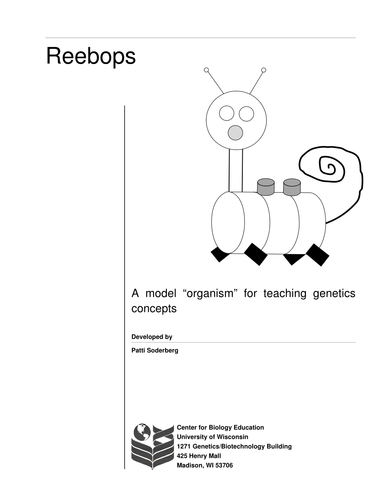 Powerpoint to go along with reebops genetics activity See http://www.nuffieldfoundation.org/practical-biology/making-reebops-model-meiosis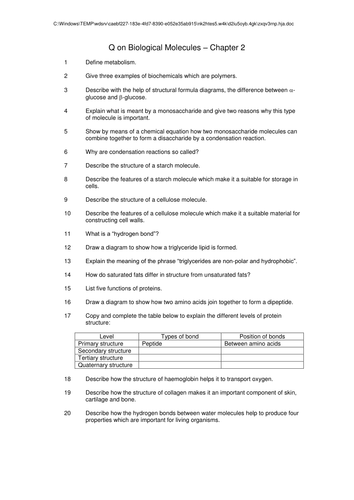 Stand alone lesson for students to go online and answer questions on Biological Molecules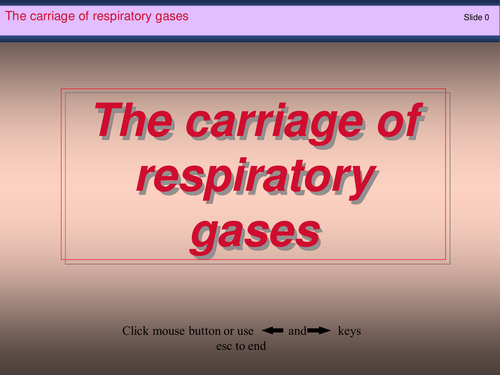 Powerpoint & homework questions on carriage of CO2 and O2 with haemoglobin Bohr effect etc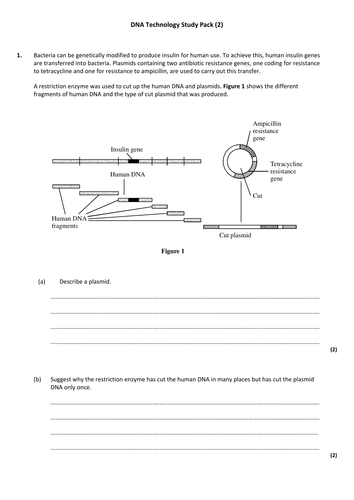 Presentation (with questions/ activities) , exam questions (with mark scheme) for the new AQA A level specification on Gene Technology - In vitro and in vivo cloning, PCR, DNA sequencing and genome projects.
Set of Mind Maps for the New (2017 first exam) A level Biology course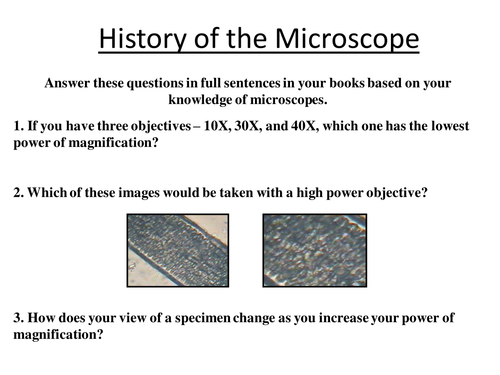 2 slide shows with activities about the history of microscopes used with Year 7 class.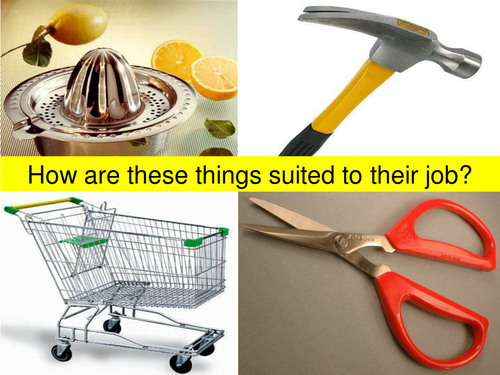 Presentation which includes activities (called a Quest) for Y7 cells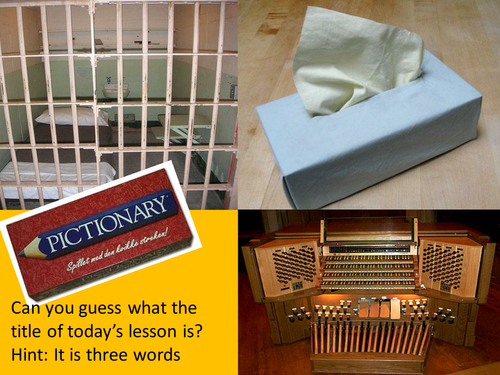 KS3 Biology Cells unit for Y7 Learning Objectives: To be able to describe different levels of organisation of cells in an organism ALL: will be able identify a group of cells as a tissue MOST: will describe organs as structures of tissues. SOME: will explain the importance of the different tissues in the organs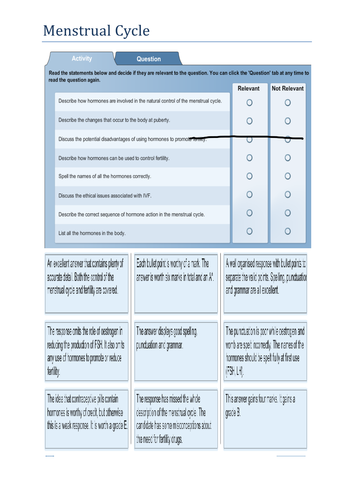 Presentation and Worksheet for the AQA Extended Response 6 mark question - allows peer and self assessment.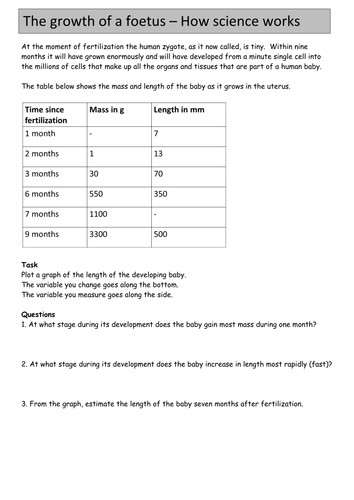 Presentation & Activities for Y7 Reproduction Lesson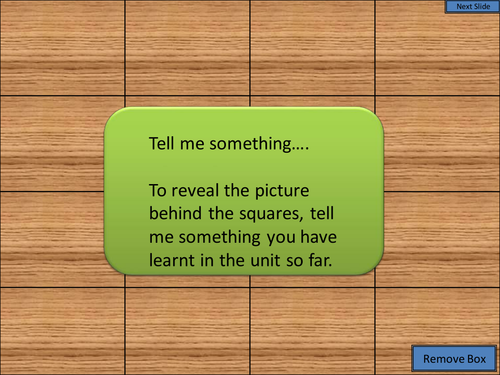 KS3 Biology How Science Works Lesson on estimating populations sizes of animals and plants Learning Objective: To carry out data collection of plants To draw a graph of results ALL: will use a quadrat to calculate percentage of grass (level 4) MOST: will draw a distribution graph (level 5) SOME: will make suggestions why the population may fluctuate (level 6)
Learning Objective: To record the length in development of foetus. ALL will read a table to describe the growing foetus MOST will be able to record the data in a graph. SOME will use their graph to read patterns in data. How science works skills: Independent variable, dependent variable, continuous variables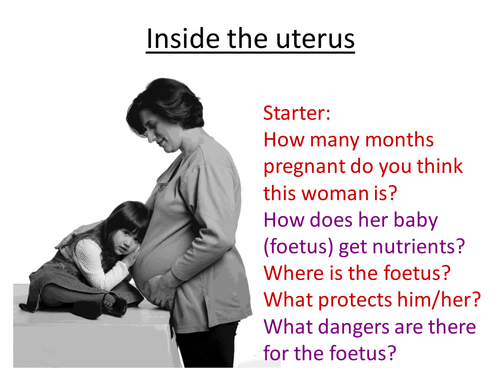 Learning Objective: What dangers are there for the foetus? ALL will identify that substances can be passed to the foetus in the uterus. MOST will explain the role of the placenta SOME will make connections between taking substances during pregnancy and low birth weights.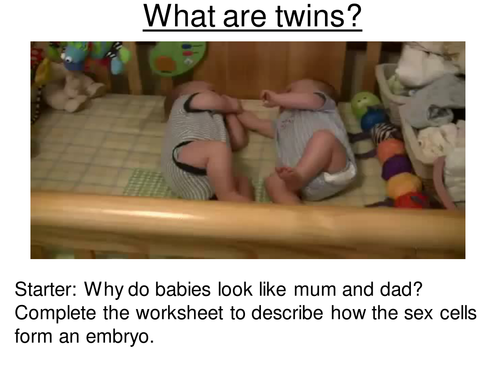 Presentation & Activity To differentiate between types of twins ALL: will identify types of twins MOST: will explain how each are formed SOME: will use the information to discuss how conjoined twins are formed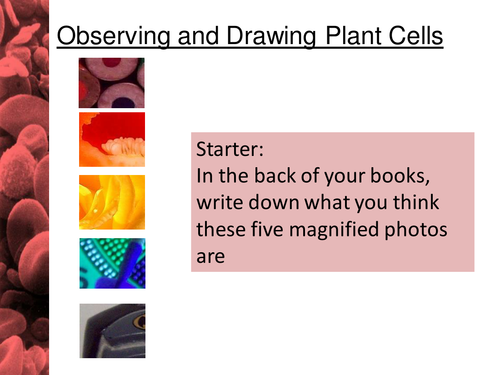 Presentation + practical on plant cells for Y7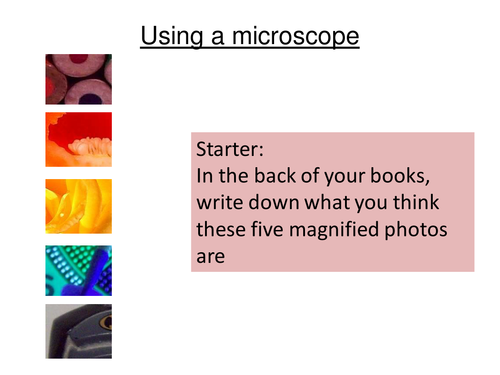 Presentation and worksheet used for Y7 microscope class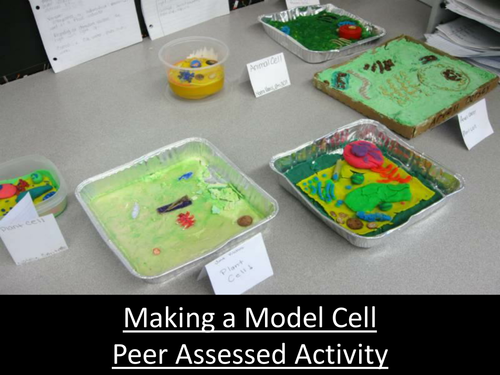 Presentation + activity on creating a model cell out of everyday materials - for Y7