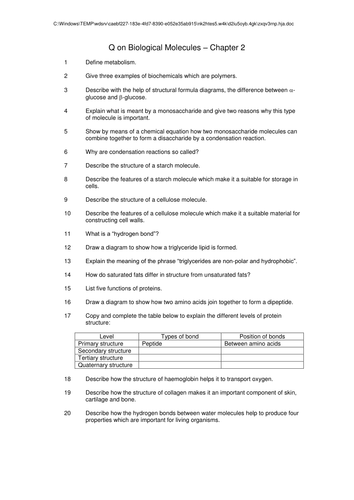 Stand alone lesson for students to go online and answer questions on Biological Molecules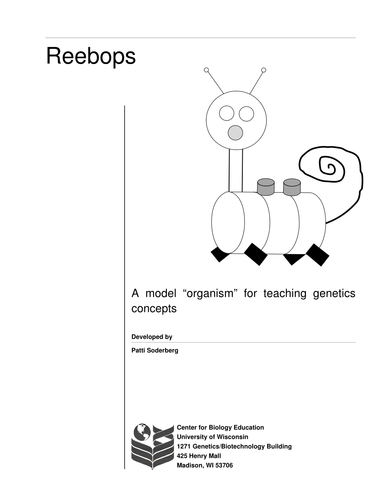 Powerpoint to go along with reebops genetics activity See http://www.nuffieldfoundation.org/practical-biology/making-reebops-model-meiosis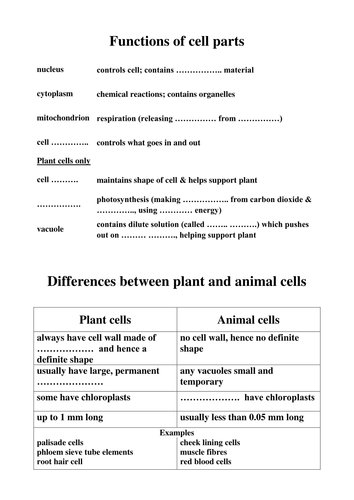 Two worksheets for independent learning of cells and cell organelles - fill on online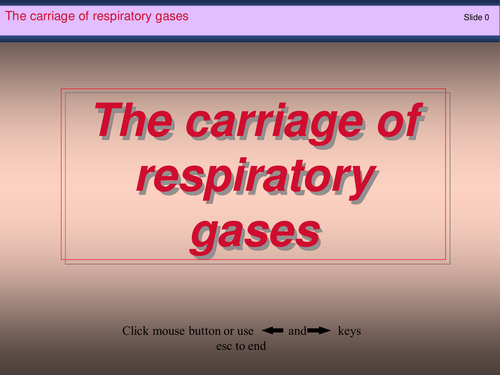 Powerpoint & homework questions on carriage of CO2 and O2 with haemoglobin Bohr effect etc
Bundle
Set of Mind Maps for the New (2017 first exam) A level Biology course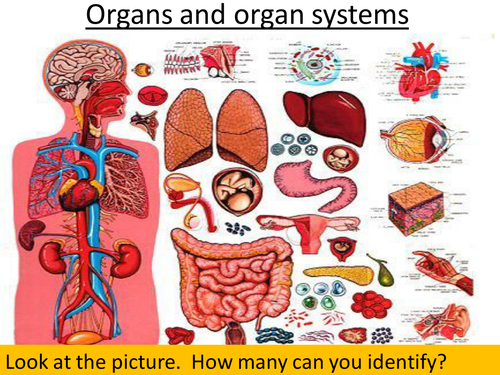 KS3 Biology Y7 - Organ Systems Presentation ALL will describe tissues grouped together as organs. MOST will identify organs and their role in the body SOME will link organs to organ systems
Bundle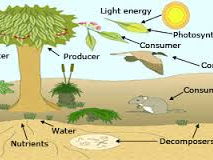 Includes a complete set of activities, practicals, presentations, test, SOW, check-list - save 55%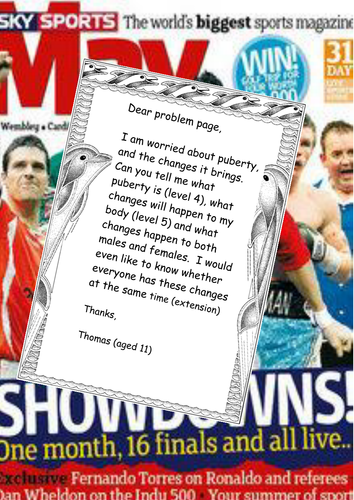 Learning Objective: To describe the changes occurring at puberty in boys and girls ALL: will identify the process of reaching sexual maturity as puberty. MOST: will explain changes that happen in boys and girls SOME: will link these changes to hormones produced in boys and girls.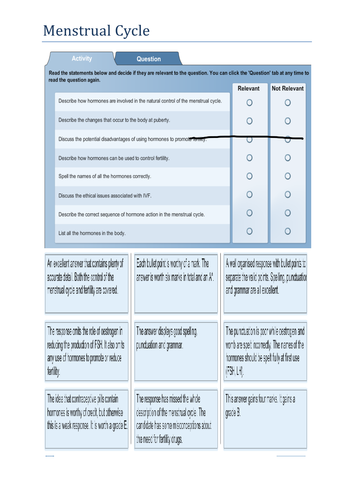 Presentation and Worksheet for the AQA Extended Response 6 mark question - allows peer and self assessment.
Admin for my KS3 Cells unit with test + ms target sheets, revision material and SOW documents which are all editable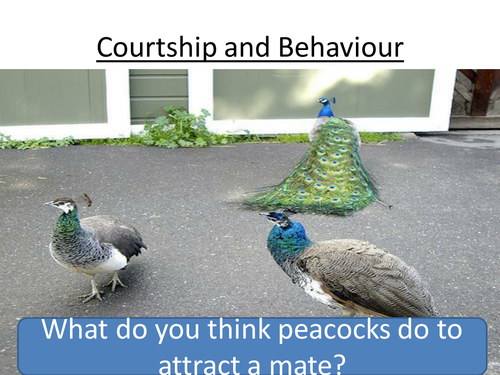 Presentation & Activities for Y7 Reproduction Lesson Learning Objective: What is the role of courtship in successful mating and reproducing? ALL: will identify different ways animals display courtship behaviour (level 4) MOST: will explain the purpose of courtship (level 5/6) SOME will elaborate how a dominant male has an advantage in a harem (level 7)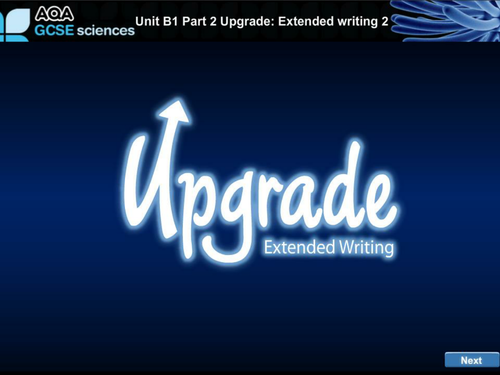 Presentation and worksheet for the 6 mark extended response questions from AQA - allows peer assessment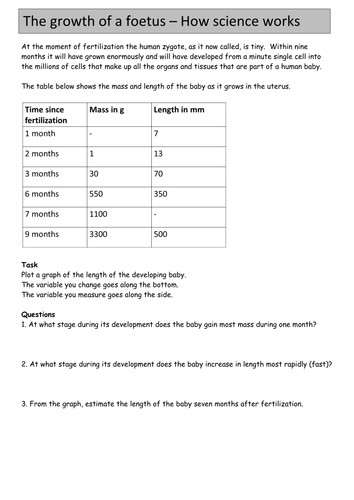 Presentation & Activities for Y7 Reproduction Lesson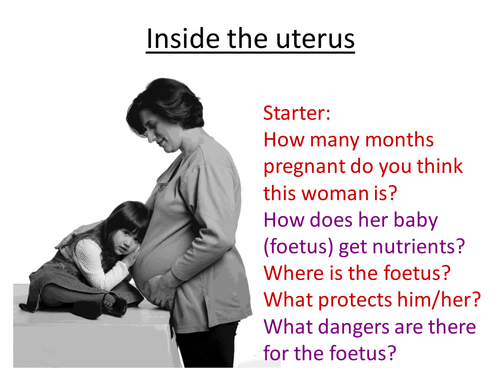 Learning Objective: What dangers are there for the foetus? ALL will identify that substances can be passed to the foetus in the uterus. MOST will explain the role of the placenta SOME will make connections between taking substances during pregnancy and low birth weights.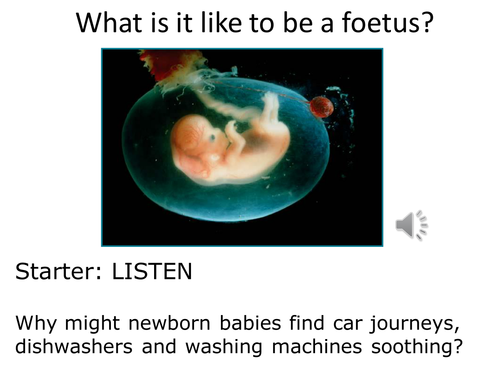 Presentation for Y7 Learning Objective: To describe what happens during labour ALL will recognise the difference between birth and labour MOST will describe the process of labour SOME will enhance the description using keywords and discuss the problems that can occur during birth.
Learning Objective: To record the length in development of foetus. ALL will read a table to describe the growing foetus MOST will be able to record the data in a graph. SOME will use their graph to read patterns in data. How science works skills: Independent variable, dependent variable, continuous variables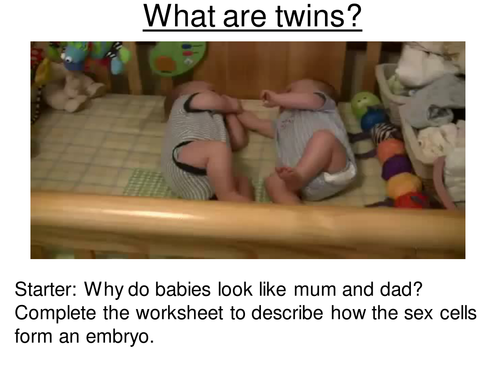 Presentation & Activity To differentiate between types of twins ALL: will identify types of twins MOST: will explain how each are formed SOME: will use the information to discuss how conjoined twins are formed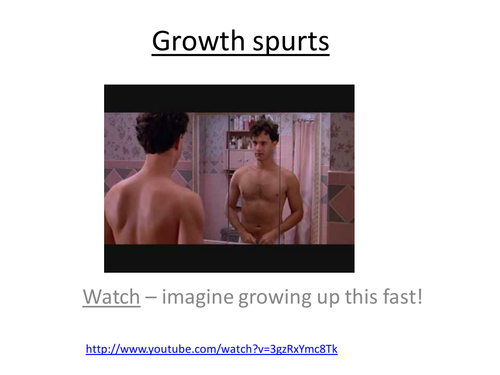 Learning Objective: To carry out an investigation to compare heights on pupils in the class ALL will take measurements to compare heights within the class MOST will use this data to draw a bar chart SOME will interpret information to discuss changes occurring adolescence