25Uploads
20k+Views
34k+Downloads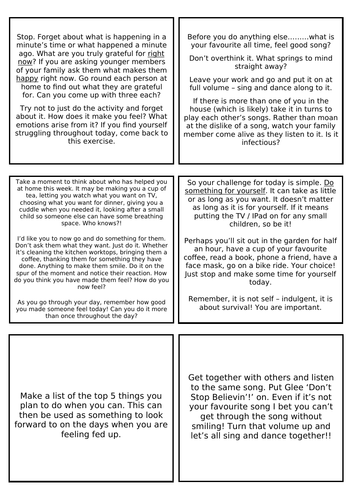 Approximately 60 wellbeing activities to use individually / group. Could also be used in form time or as starters for PHSE / Psychology / Health &Social Care. During the lock down, I sent wellbeing emails to students, staff, parents and the community. I have now adapted them into cards that could be used with individuals, groups or however creative you decide to be.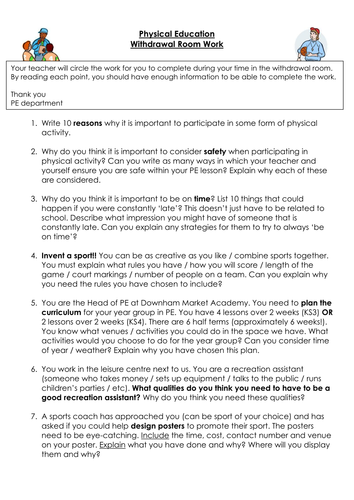 If ever we have to withdraw a pupil from PE (which is rare), we use these as a quick activity to do by simply circling the work we want them to do. Obviously the 'levels&' bit will need to be adapted next year. As mentioned, we don&';t really use it but it 'ticks a box&' if you get me drift!! :)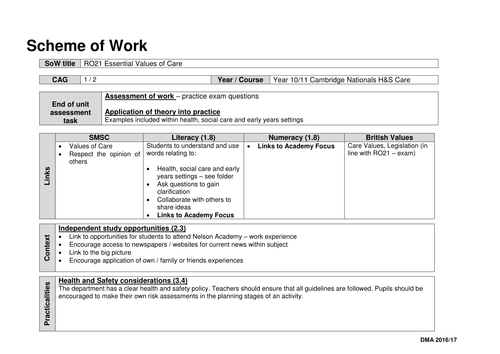 Hope I can save someone some time as we have had to just update them. Some weren't even completed.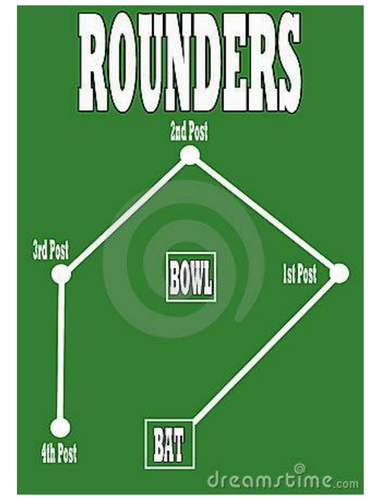 These could be displayed to teach KS2 / 3 what pitches / courts look like/ positions of the team. I use them for non-participants to help coach others and in GCSE PE when planning tactics and strategies.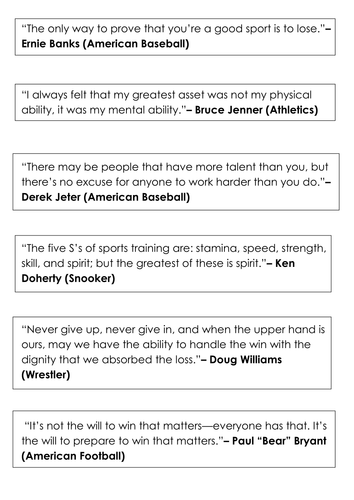 I have used the internet and written down various inspirational sports quotes (both male and female) to be printed out in bright colours to create a display (either in the changing rooms or classroom).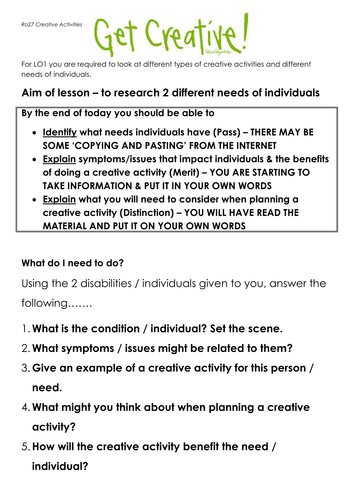 As an introduction to creative activities, I have given each pupil a sheet and 1 or 2 needs / individuals. They have to produce no more than a page. I am hoping you can work this out from the worksheet!! I have then put everyone's together to create a booklet for each pupil to refer to when completing LO1. Please note - it is not their coursework, it really helped collate a lot of information into a booklet for them to use. I was also able to differentiate the group by the 'need' given. Hope this helps.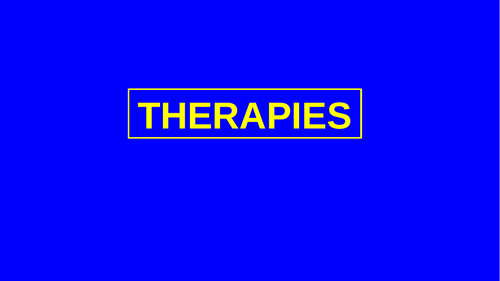 PowerPoints with information on therapies and well-being activities. During lockdown, these were produced as part of a newsletter to students and parents / carers. Could be used as starters in health and social care / psychology / activities for PHSE and well being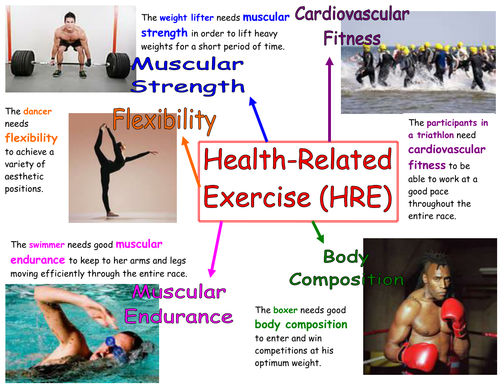 A few posters here to display in your changing rooms (obviously you can make them as big as you like!) After getting our changing rooms decorated,we wanted to make it as colourful as possible. Some could also be used in GCSE PE room (Edexcel); we are all so busy that making posters is probably towards the bottom of our list of priorities. I hope someone finds these useful?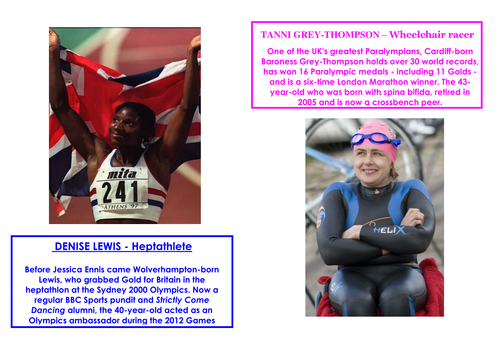 Thought these had downloaded last time?! Have taken bits from the internet to piece together posters to motivate girls in sport.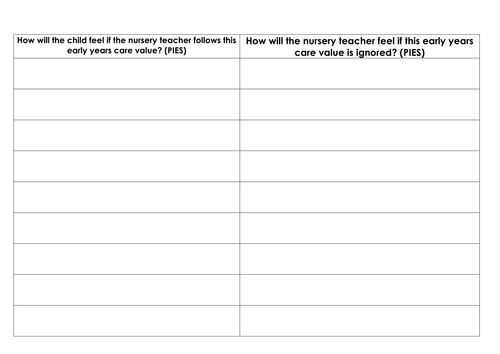 A starter activity (needs cutting up) to match early years care value with definition and basic example. Could differentiate by encouraging more able to put in own example (hence 'blank' column on example sheet). Could then link to PIES using table. I have used this in revision.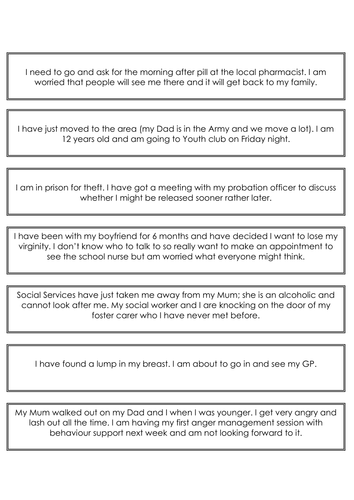 These are slightly random but show a variety of setting within health and social care. I have mine laminated to give one to each pupil (use as starter / main or plenary) and can adapt to whatever topic you are covering. For example communication.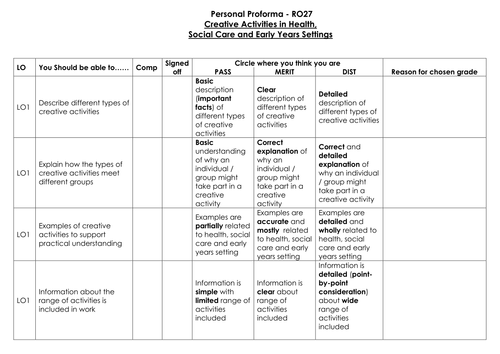 Hope these are of some use - can be used as a checklist / to set targets.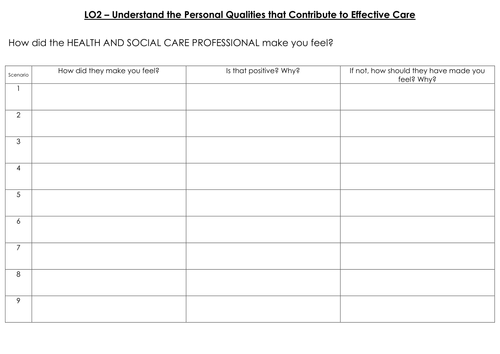 I have tried to make this practical as I have spent a lot of time completing coursework. You can get wheelchairs / walking sticks / dressing aids / food / blindfolds and make it as interactive as you like. I then intend to give the actual written work as half term homework. Record sheet attached as they go round some scenarios to help with the written work if required. I hope it will be of some use to others.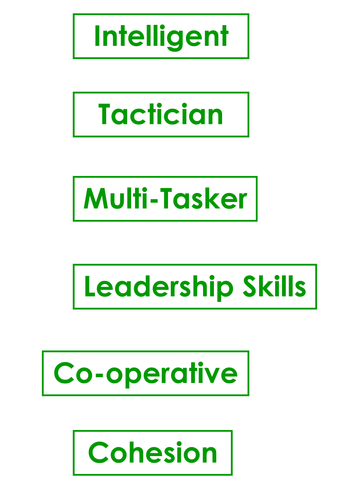 I have taken some of these from various magazines to try and get as many British women (past and present) as I can to display in changing rooms to motivate the girls! I hope this is useful?! :)