35Uploads
3k+Views
999Downloads

Discover the history of electricity with this interesting poster, detailing its discovery to the present time. Including the role of amber, the first town in the UK to install a public electricity supply, the construction of the National Grid and impact of war and climate change.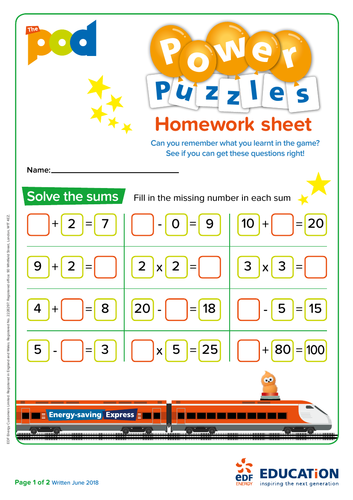 Reinforce what children have learnt in the Power Puzzles game by sharing this homework sheet with them. This double-sided A4 homework sheet features numeracy puzzles on the first page, and literacy on the back, so you can choose which area of learning to focus on – or hand out both.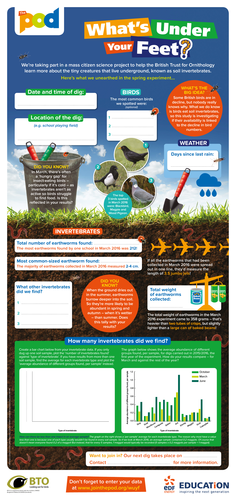 After your lessons revolving around the What's Under Your Feet activities, use this infographic poster to record and display your findings from the March dig. Hang it up in your classroom and everyone will be able to admire your hard work!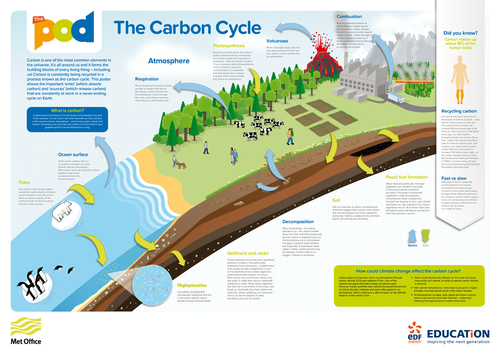 Help students learn more about the science of the weather and climate with our infographic Carbon Cycle poster, written with the help of our friends at the Met Office.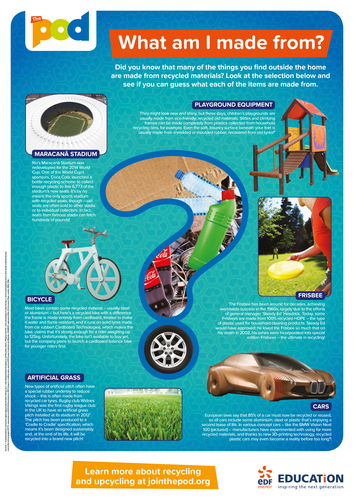 Did you know that many of the things you find outside your home are made from recycled materials? Discover how playgrounds and football stadiums are often made using recycled materials.

This pack offers an in-depth look at the topic of bumblebees and pollination. An ideal research resource for older students.

Learn more about weather and climate, the greenhouse effect and climate change with this assembly. It contains colourful images and diagrams to engage students. There is also a teachers' notes section with all the information you will need to discuss each slide – see the notes panel in 'edit slides' mode.

This activity helps students to understand the impact of the production, use and disposal of plastic on the environment. It encourages them, through a class or whole-school campaign, to reduce the amount of plastic bottles sent to landfill in their household, and demonstrates the cumulative effect that can be produced on a large scale by small individual action.

Learn about Biodiversity. Contains teachers' notes – see the notes panel in 'edit slides' mode.

In Flight Test Engineers, students will learn how to make, test and fly their paper aeroplanes. The lesson focuses on developing students' understanding of how to carry out a 'fair test' and forces to explain the motion of their paper planes. Students share their ideas about how different wing shapes lead to different forms of flight. They make a prediction and plan a test, make and record measurements, and present and evaluate their results.

Discover the mechanics of a wind turbine and consider the benefits of this energy source. Carry out a school survey, collect data and evaluate it to see if there is a potential site for a wind turbine. Explore opportunities in the local community for fundraising and awareness events.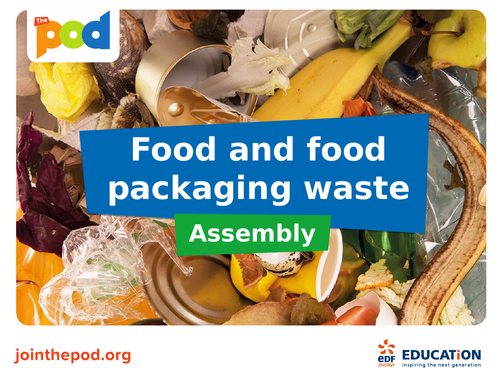 This is an assembly about waste associated with food and its packaging, with NEW content added for Waste Week 2018 You can use these slides to discuss the topic with students and/or to launch your Waste Week campaign. Contains teachers' notes.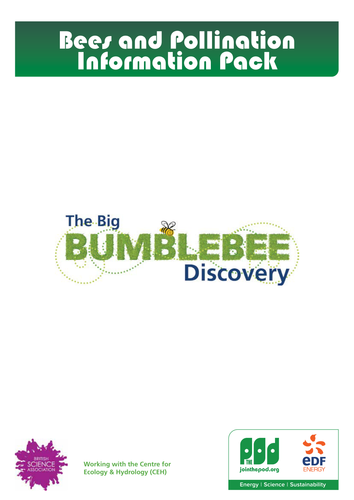 Learn more about ecology and biodiversity with this in-depth look at the topic of bumblebees and pollination. This is an ideal research resource for older students to discover the symbiotic relationship between flowers and bees.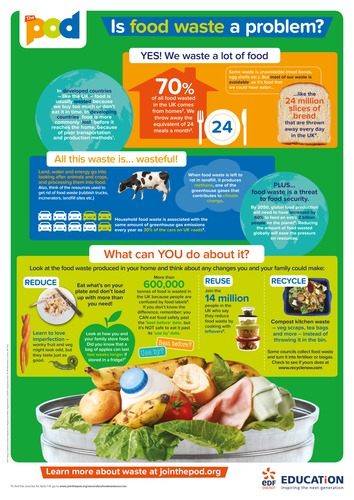 Find out more about the food we waste in the UK - includes fascinating facts and tips for reducing the amount of food you waste.

What are the pros and cons of electric vehicles? Students discuss the environmental pros and cons of electric vehicles. In this activity students learn how electric vehicles operate and work out how often they need to be charged.

Biodiversity is the variety of life on Earth. Biodiversity does not just include plants and animals in wild places. It encompasses all forms of life, from micro-organisms to oak trees to whales, in all places: city centres, wastelands, garden ponds, forests, oceans. This comprehensive information pack covers the importance of biodiversity and how it can be protected. It includes activities to do in school and at home to learn about and care for the biodiversity around us. These fact sheets, and all information included within them, have been provided by the Eden Project. EDF Energy is not responsible for the content of the fact sheets, or the content of any website or document referred to within the fact sheets.

The Big Energy Show is designed to get your whole school interested in using energy efficiently. It's also a great opportunity to identify and work towards an energy reduction target. At the heart of the activity is a big bar chart. Designed by students, it should be big, bold and colourful and illustrate past and present electricity consumption. By showing the whole school how much energy you are using and setting reduction targets, everyone will be able to get involved to use energy more efficiently!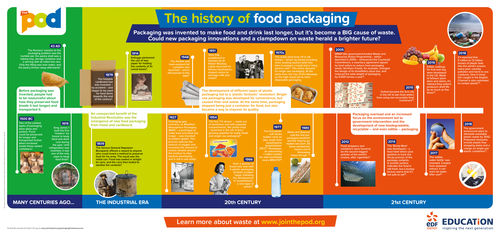 A fascinating timeline showing how packaging has evolved - Packaging was invented to make food and drink last longer, but it's become a BIG cause of waste. Could new packaging innovations and a clampdown on waste herald a brighter future?

Why do we need to keep carbon balanced? In Carbon Cycle Capers, students learn about how carbon moves throughout the climate system in the exciting illustrated story of Casey the carbon atom. There is also a fantastic interactive game on carbon sinks and sources which reinforces learning. This activity should be run over two sessions if you intend to complete the whole lesson plan. Your step-by-step guide to getting started and all the resources you need are below. Produced in collaboration with the Met Office.