Ewan Melling Flavell's Shop
All of my resources are free, just consider contributing your own. :-) Enjoy
10Uploads
12k+Views
10k+Downloads
All of my resources are free, just consider contributing your own. :-) Enjoy
Basic differentiated Jigsaw Activity, kids work in groups of 4, their are four stations, each learner goes off to learn about a key area of 21st Century Science module C4 - Halogens using their rough books. They then return to their group and teach the other students in their team about the other 3 areas. They then complete a demonstration exercise based on this learning, e.g. plan to teach your nan and granddad about this topic. Thanks to Ali Kipping and Joy Murphy for the ppt I built this from and BBC Bitesize for the source info for the word document.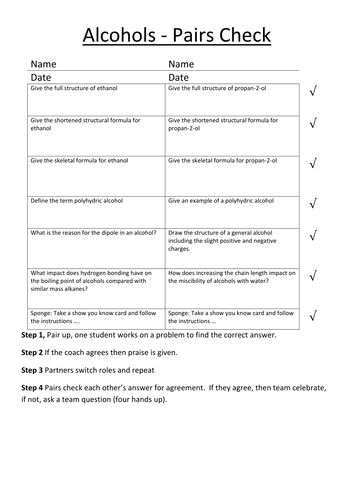 Differentiated AfL document for cooperative review of ideas about alcohols. Does exactly what it says on the tin. Students work in pairs. The higher attainer gets the questions on the right. When complete, cut the sheet in half so each student has a copy of their half. PIES Alive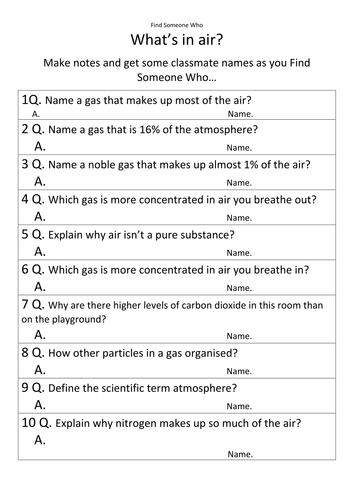 Jigsaw activity,with 4 differentiated stations. Followed by a find someone who Co-op activity, to really engage your students. Written for 21st century science C1, lesson one. **Please rate this resource and comment** Many thanks to the BBC website for some of the raw material I restructured.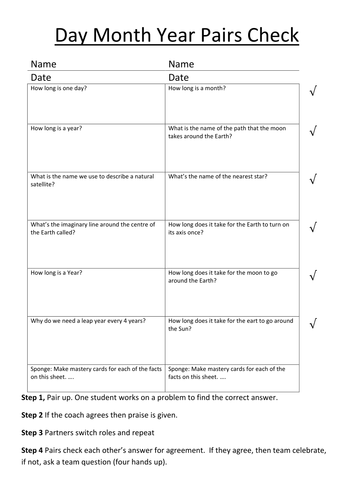 Activity for reviewing KS2 knowledge on day month year relationships cooperatively in teams of 4.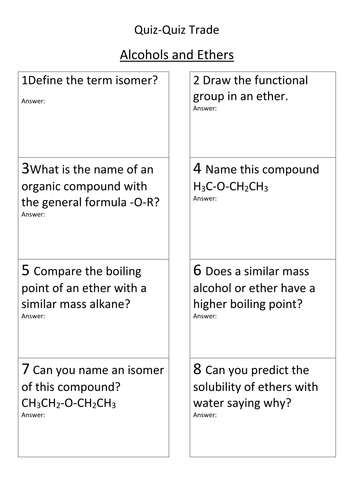 What's the difference between these two possibly isomeric compounds I hear you say. Help your students review with this activity. Students each have a card, they then have think time working out the answer and checking against a text book for accuracy. They then write this onto the card. Students stand up, hand up, pair up each asking their question in turn. Then swap cards and repeat.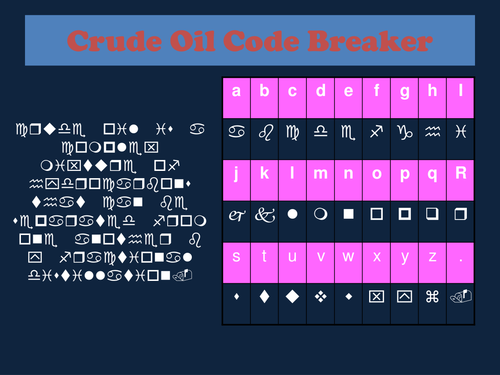 Reviews basic hydrocarbon facts cooperatively, PIES Alive Please leave a review. :-)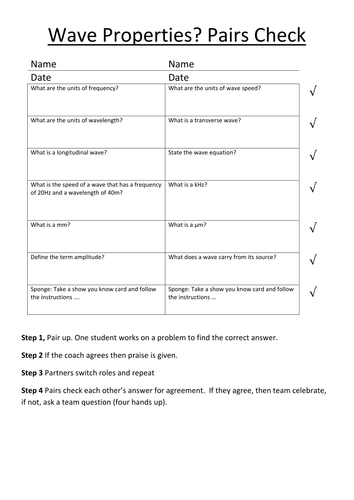 Focused on P1 for 21st Centrury Science, this resource allows students to work in pairs answering similar subject knowledge based mastery questions. Then sharing using a cooperative structure. PIES Alive. :-D
Jigsaw Activity on Alkali Metals Physical and Chemical Properties, Thanks to Joy Murphy for the initial Power point format. PIES Alive