Elite tutoring's Shop
Fiver Account : https://www.fiverr.com/alphaaservices?up_rollout=true
20Uploads
2k+Views
38Downloads
Fiver Account : https://www.fiverr.com/alphaaservices?up_rollout=true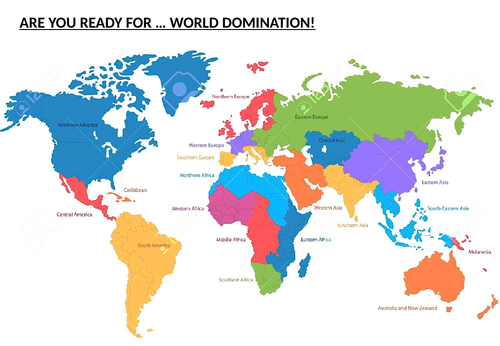 Make Electricity revision fun by conquering the world!!! TOTAL DOMINATION!!!
This powerpoint will 100% enhance your knowledge on the Moroccan crisis, contains a 8 MARK question in the end as a plenary to knowledge check your understanding. Perfect for years 10 &11
This part of chemistry can seem tricky, and by no means is it easy. However, with this lesson I hope I can help you to at least understand the fundamentals of Quantitative Chemistry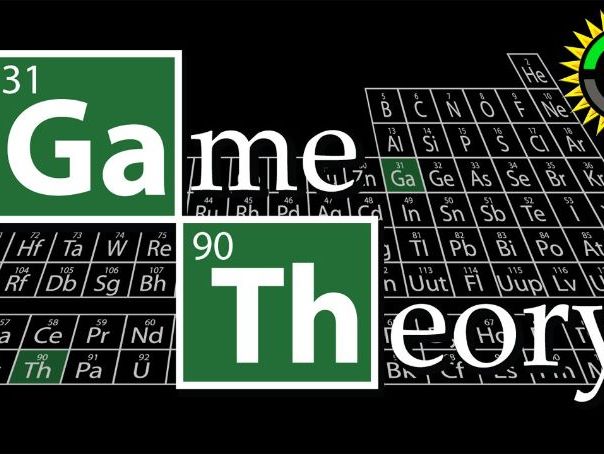 A concise & sophisiticated presentation/lesson about Game Theory. Very useful for those who are studying Economics
The actions taken by Mr Roosevelt to counter the great depression was both good and bad. This lesson will show you what i mean in depth.
If you're finding a level differentiation hard, this lesson will help enhance your knowledge on it. If you're in year 11 this resource is also benefical as a level maths can be tricky. There is A level style QUESTIONS WITH ANSWERS at the end of the lesson.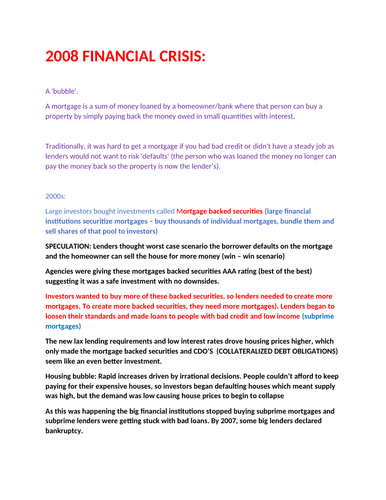 The financial crisis in 2008 notes explained fully with pricise notes at a one time cost.
This is a model answer of a english langauge paper 2 section B question from the November 2018 paper! This answer has been marked by several aqa teachers that have given it a grade 8-9 so please make sure to take note!
America in the 1920's can sometimes be an interesting yet controversial topic. This presentation is an excellent way of understanding what really went on during the 1920's.
An exciting topic on biology is Selective breeding & Genetic engineering as it may in the future find solutions to our medical problems. This lesson will make sure you understand the fundamentals of this illuminating topic.
Concise & sophisticated notes on the menstrual cycle that will make sure you fully understand it.
SAVE 65% on help for maths a level & gcse. Would recommend if you're looking to achieve that grade A*/9 in your final exams :)
This unit of work will help you understand everything you need to know about the topic 9 of the aqa chemistry spec.
This lesson is designed to help you understand what exactly is Micro and Macro economics and to sharpen your understanding of how exactly they are related and different. I promise you will learn something valuable from this lesson!