Elle Lavelle's Shop
Resources for EPR lessons; Ethics, Philosophy & Religion
24Uploads
4k+Views
2k+Downloads
Resources for EPR lessons; Ethics, Philosophy & Religion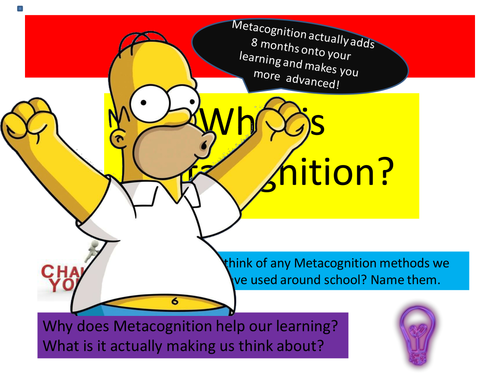 Although "DEAP" is mainly used in English, please do not limit it, you can use it for any lesson. This is a method that my previous school used and it has been very successful at my new school when I brought it across as an idea. I have left a short description of each file below. DEAP stands for: D- Describe: What do you need to improve? E-Explain: Why is this important i improve? A-Analyse: Why do i struggle with this? P-Plan: What am i going to do to ensure I make progress? Lesson Presentation. Named: DEAP-REFLECTION. SLIDE 1: This is just a quick starter to get the pupils thinking about what metacognition really is and why it is important. * You do not HAVE to use this slide but as I used this whole lesson for my pupils, I just thought I would leave the whole thing.* SLIDE 2: This is the lesson objectives for the lesson. I am aware that not a lot of schools address this the same way mine does so please do feel free to edit anything you wish to edit. SLIDE 3: This is just a slide you could show on your SMARTboard to show and help the pupils through this lesson. It includes what the pupils need to do and includes a few tips. Teacher Example DEAP: I am also aware that not many schools complete "DEAP", So I have left a completed Example for the teacher to use as a guide. As I said before, I used this specific lesson for a history lesson as you will see when you open the document, but can be used for any lesson what so ever. I have left two documents of the pupils worksheets. You can give your pupils either one. One has sentence starters, which I tend to give to the pupils who struggle with writing tasks or with ideas. I hope this has come to good use! :)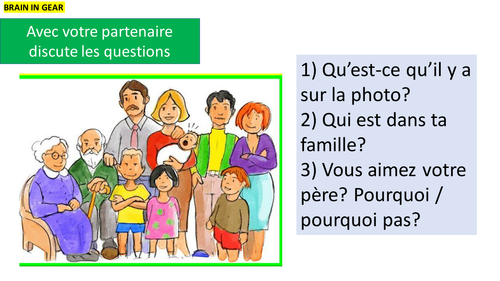 I used this with my year 10 students before their end of year mocks; however can be used with any years if applicable. I am creating some other french lessons to upload soon- please comment any suggestions that you have. Please rate and comment reviews :)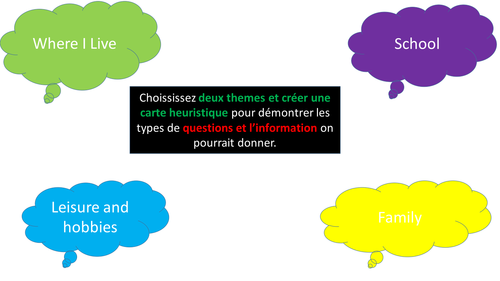 I used this lesson for my last year 10's to help them revise for their speaking photocards. I have attached the lesson, the main task is the Photo Card Carousel which included the pupils moving around the room and with the help of their friends. I set the ones they didn't manage to get round to as homework as it really helped them! AQA History British Empire requires a slightly different approach to revision than the Germany course; via the six key questions instead. This is a short session that I gave to my year 13s who are about to sit their mocks in December- giving them a guide of how to revise. Includes tips specific to history. Includes revision activity. Includes two worksheets- table and knowledge organsier If you like the knowledge organisers please let me know as I have them created and ready for the whole of the two year course for both the British Empire and the Germany course, if they are requested I will upload them! With the April term about to start, I have put together this assembly to help my Year 11s get through the last 'push' before their exams start. Includes advice regarding how to handle the next few weeks of their lives regarding their revision, lifestyle etc. My top 10 tips! There is another assembly coming soon :) I have charged a small amount because alot of effort and energy was put in. Please rate and comment :) This is a quick revision recap of all the topics and subjects in The People's Health unit. It follows OCR GCSE HISTORY B (SCHOOL HISTORY PROJECT) and includes everything students need to know. My students found it useful before their exam and although the exam has passed it can be used with current year 10s, next year 10s and revision for the next exam in 2019. I have also uploaded a resource for Elizabethan England of which follows the same layout. Please leave any comments. I created this to help with my year eleven's revision of their upcoming History GCSE exams. It follows the specimin of OCR HISTORY B (SCHOOLS HISTORY PROJECT) *** I have combined all lessons together to create this powerpoint so it deinitely includes everytihng of which is needed. Elizabeth's courts Privy council and Chamber Patronage Parliament Opposition The Catholic Threat Spanish Armada Family life and poverty Golden Age & Culture Witchcraft *GCSE Exam Questions This is what i put together for my year twelves over their summer break so that they can come back in September with a fresh mind to begin the new year with. A range of different activies covering: Plato Aristotle Soul, Mind, Body Utilitarianism Kant Business ethics Augustine and human nature Death and the afterlife The Arguments The problem of evil Situation ethics natural law Euathanasia Christian moral principles Christian moral action (Bonhoeffer) Also includes essay writing techniques and sample essays and essay questions! All feedback would be appreciated as it did take me a while to create and put together.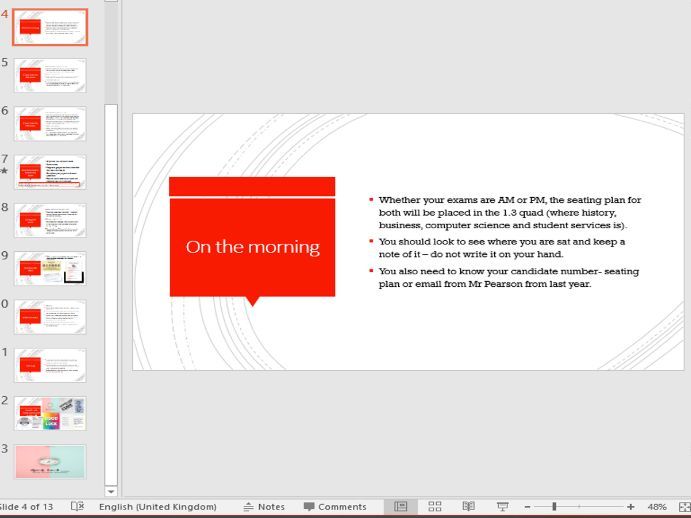 Year 13 mock exams are commercing on Monday at my college! This is the powerpoint I talked through with them in assembly! It is a nice little overview of any confusions they had regarding the exams and some nice tips for before, during and after the exam… of course true Ms Forde style ending with some cute quotes too. This can be edited for GCSE or year 12 if needed- it doesn't contain any specific year 13 or A Level content. It is also suitable for a tutorial activity too. Please leave your reviews and comments! I have just finished teaching this unit, using these lessons and resources to my year eleven class with great success. I thought it would be some use to other teachers as well. Please leave any comments and rates :)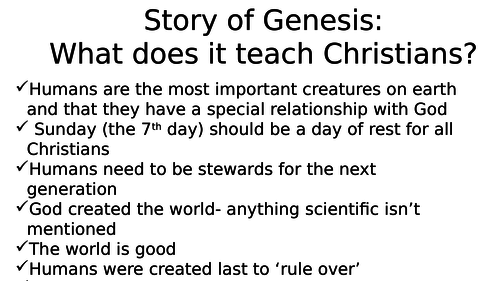 I used this to help my Year 11's to revise for their November mocks however can be used for any aspect of revision. Edexcel Religious Stuides B Christianity Unit 1 Creation Includes: Genesis Sanctity of life Jesus' last week Atonement Salvation Evil and suffering I am planning on creating one of these for each unit. Please leave feedback to how I could improve this and tips for my future RS resources. Thank You! Enjoy EFO X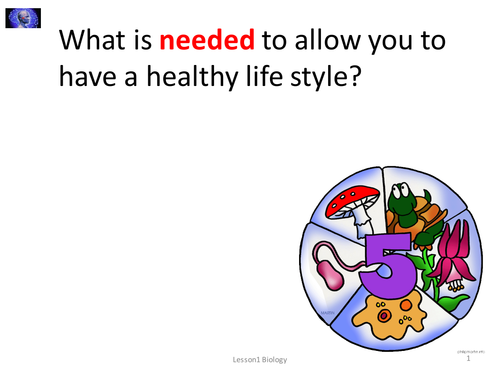 Includes starter, main task and plenary. There may be some areas whihc you might want to edit , drop or add to.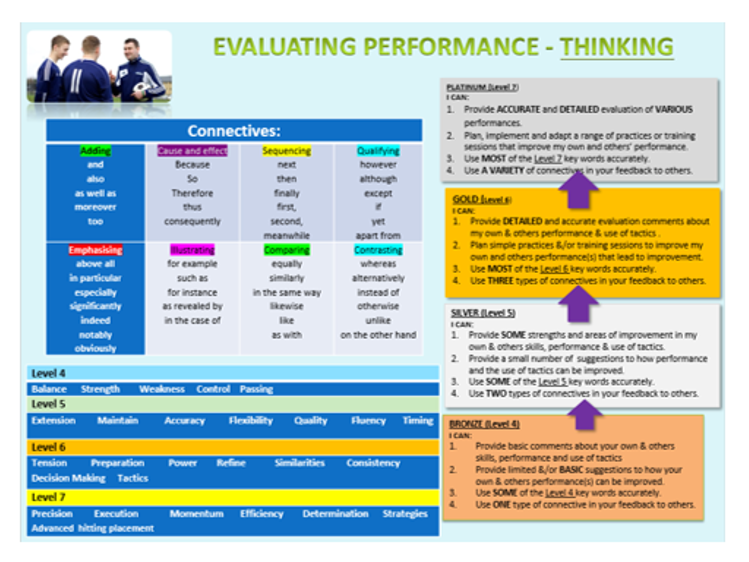 Great resource! Includes learning objectives, self reflection, activities to complete in the lesson and homework. Pupils have a booklet each and have 100% responsibility for their work. This is great for the last few weeks of PE, especially in the gorgeous weather! Please leave reviews and suggestions! This is a homework that I set my class last year; however it can be used as a starter, plenary or just as something to pass time. The sound clip is attached to the pp but as sometimes technology does let you down, I have attached the original audio clip to this also. Please review and keep me updated with ideas for resources that help you.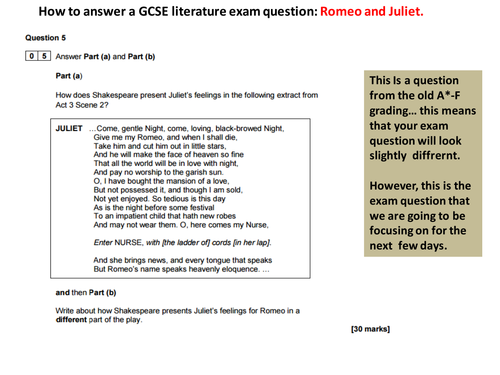 Please leave any requests or suggestions for me and my resources. Smiles, Mrs Forde :)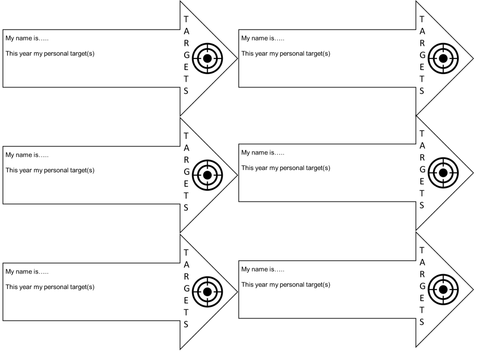 Personally, I have created these documents to help me with my form group in September. I am hoping as they are coming into a new year they have steady goals and know what they want to achieve this year. The arrows will help them get to know their aims and ambitions as well as me as their form tutor. They can be used on a display so pupils can reflect on them at the end of the year or if they happen to have one or two let downs throughout the year. I believe that this resource can be used in any subject though; either for the whole class or maybe individuals who struggle in your subject or who have no interest and who you wish to engage in your lessons. Please leave a rate and leave any comments and/or suggestions for future resources. Smiles... Mrs Forde :)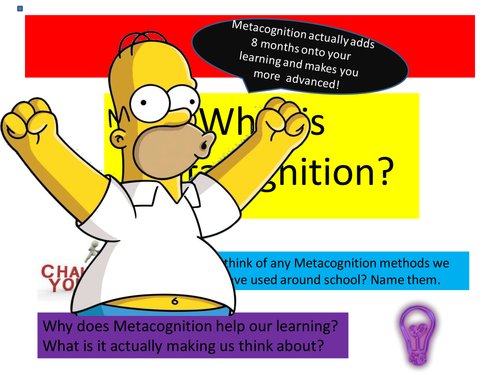 Although "DEAP" is mainly used in English, please do not limit it, you can use it for any lesson. This is a method that my previous school used and it has been very successful at my new school when I brought it across as an idea. I have left a short description of each file below. DEAP stands for: D- Describe: What do you need to improve? E-Explain: Why is this important i improve? A-Analyse: Why do i struggle with this? P-Plan: What am i going to do to ensure I make progress? Lesson Presentation. Named: DEAP-REFLECTION. SLIDE 1: This is just a quick starter to get the pupils thinking about what metacognition really is and why it is important. * You do not HAVE to use this slide but as I used this whole lesson for my pupils, I just thought I would leave the whole thing.* SLIDE 2: This is the lesson objectives for the lesson. I am aware that not a lot of schools address this the same way mine does so please do feel free to edit anything you wish to edit. SLIDE 3: This is just a slide you could show on your SMARTboard to show and help the pupils through this lesson. It includes what the pupils need to do and includes a few tips. Teacher Example DEAP: I am also aware that not many schools complete "DEAP", So I have left a completed Example for the teacher to use as a guide. As I said before, I used this specific lesson for a history lesson as you will see when you open the document, but can be used for any lesson what so ever. I have left two documents of the pupils worksheets. You can give your pupils either one. One has sentence starters, which I tend to give to the pupils who struggle with writing tasks or with ideas. I hope this has come to good use! :) I have put together a powerpoint of some example exam style questions I have completed. Some are worth full marks and some are very poor. The purpose is to help students with the structure of A, B ,C &D style questions. There is also just some knowledge questions which although they won't appear on the exam, the knowledge to go with them is likely to appear on the exam. I have not put a lot together at the moment but its something that I am planning on adding to a lot through the school year. If you buy this now I will make sure that you get all the updates, free of charge of course. I am also planning on creating one for ISLAM as well. On some slides, there are specific tasks whilst on others, students can discuss the question and how they reckon the question will be marked and graded.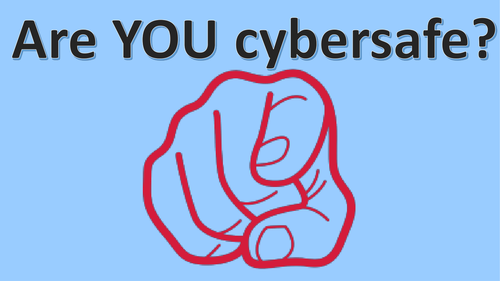 Cyberbullying assembly focused on social media and aimed for ks3 students. However can be used for older and younger. Pleas rate and leave any suggestions or other resources youd like to see.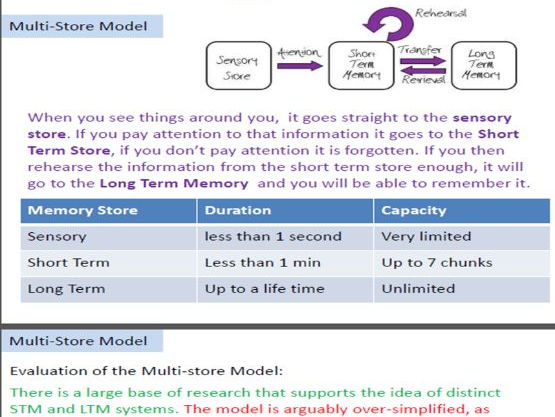 This can be used as a classroom resource, or, how I used it, as a revision pack. It includes all key areas of Memory and most importantly the studies that are needed for their GCSE exam. There is also some past GCSE exam questions inside the pack as well. My pupils seem to struggle with Evaluations so on a few studies the evaluations are empty, for pupils to complete. I hope you enjoy. If you want to see a few more resources let me know. if you also find any errors or have any tips for me please contact me or comment below. Thank You Elz.