FishyTeacher's Shop
I am a third grade (year 4) teacher based in the U.S.
191Uploads
31k+Views
4k+Downloads
I am a third grade (year 4) teacher based in the U.S.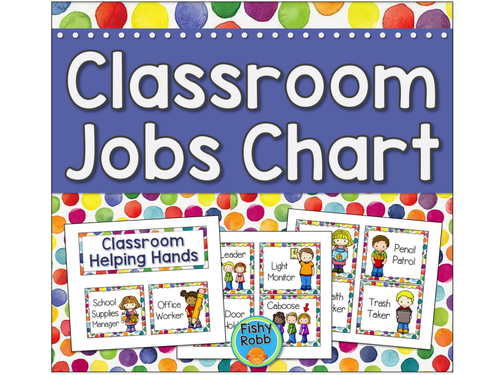 This is a classroom jobs set with a colorful polka dot background! Includes 20 job cards, job chart title card, and blank (editable) name tags. The jobs included are: line leader door holder caboose light monitor mail carrier lunch helper clean team plant care zoo keeper paper passer teacher's helper chair stacker library manager substitute trash taker lunch helper weather reporter calendar helper pencil patrol sub There are also blank job cards are in Powerpoint format in case you need to make more. The Great Desert Island STEM Challenge is a set of 5 different activities centered around the story of a shipwrecked traveler stranded on a deserted island. After hearing the story of the shipwreck, students will read 5 of his diary entries. Each one will challenge them to design something to help him survive and get back to civilization. STEM Challenges: • Island Architect: Construct A Hut • Crocodile Crossing: Build A Bridge • Message In A Bottle: Waterproof Container • Pirate Defense: Coconut Catapult • Float Your Boat: Raft Design These STEM challenges use common materials that you probably already have in your classroom. They incorporate concepts of linear measurement, weight measurement, area, force and motion, properties of shapes, simple machines, and scientific process. Each STEM challenge in this pack includes: • teacher instructions • student challenge sheet • planning and design pages • scoring rubric There is also a set of team member role cards, design process cards, a master score sheet to find out which group is the most successful at helping the explorers, and associated NGSS standards.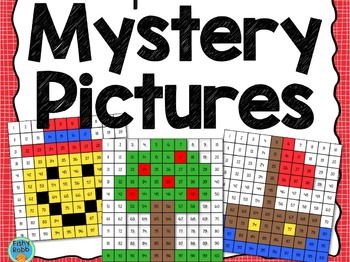 Your students will love practicing their multiplication facts with these mystery colour-by-number picture worksheets! Each page includes a hundred chart and a colouring key. Students must solve the multiplication problems on the key to find out where to place colours on the hundred chart. When solved correctly, the mystery picture will be revealed. The problems involve facts up to 12x12. For larger prime numbers, students will need to have an understanding of the identity property and multiply those numbers by 1. I have also included just a few that require multiplying a larger number by 2 with no regrouping (for example: 2x23). Includes 9 multiplication mystery pictures and answer keys.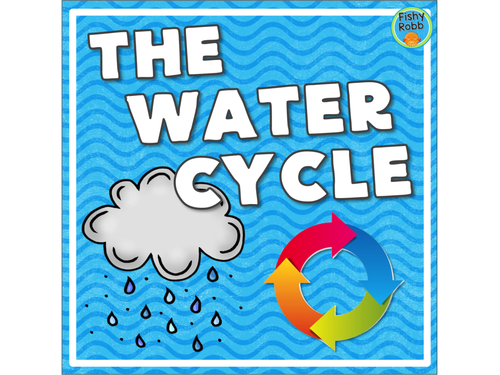 This water cycle resource will be a great supplement to your unit. Includes: Vocabulary Cards - Separate word and definition cards can be used for a matching activity, to introduce vocabulary during instruction, or for display in a pocket chart. Task Cards (12) - Students will answer multiple-choice questions about the water cycle. These can be used for centers, Scoot, whole group review, or assessment. Includes recording sheet and answer key. Water Cycle Diagram - Students will cut out the vocabulary words and glue them into the correct spot on the diagram to show the stages of the water cycle. Water Cycle Foldable - Vocabulary foldable for interactive notebooks. Includes steps in the water cycle and definitions.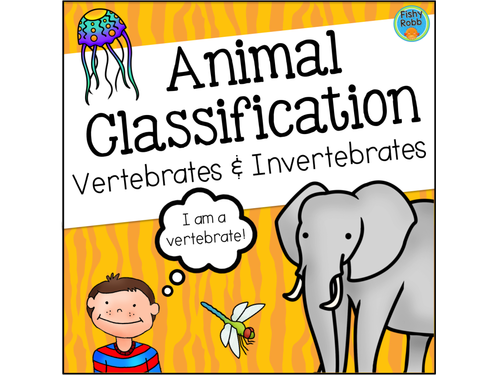 Animal classification can be fun with this pack of games and activities! Includes: Vertebrate and Invertebrate Vocabulary Posters Animal Classification Tic-Tac-Toe: 2-person game, students determine if animals are vertebrates and invertebrates. Guess Who Game: Quick review game that takes just a few minutes to play. Use classification clues to figure out the animal. Animal Classification Sort: Cut and paste activity for sorting animals according to type. Animal Classification Flap Book: Foldable for interactive notebooks. Vertebrates Sort: Sort animals according to the type of vertebrate they are. Warm or Cold Blooded: Sort types of vertebrates according to warm or cold blooded and write examples of each. This is a set of activities for teaching about human body systems. Includes the following systems: ✓ circulatory ✓ digestive ✓ endocrine ✓ excretory ✓ lymphatic ✓ muscular ✓ nervous ✓ reproductive ✓ respiratory ✓ skeletal POSTERS This pack includes 11 full-color posters with a description and diagram of each system. There are two posters for the reproductive system - one for male and one for female. VOCABULARY MATCH Includes a picture card for each system and a description card. These can be used as an independent activity in a center or during whole group instruction. READING COMPREHENSION There are 10 reading passages with comprehension questions. Each worksheet also includes a diagram of the system that students will label. Includes answer keys. WORKSHEETS Two worksheets that require students to identify the function of each system and name three major parts of each system. These are provided in two versions to allow for differentiation: fill-in-the-blank and cut-and-paste. Includes answer keys. Your students will get plenty of practice identifying main idea and supporting details with this set of no-prep activities! There are 3 different types of worksheets included: SET A: Each page features a short informational passage. Students will read the text and then answer two text-based questions (one true/false and one short response). At the bottom of the page are four sentences to cut out. Students will glue these onto the graphic organizer to show which is the main idea and which are the supporting details. In some of the passages, the main idea is implied rather than explicitly stated. There are plenty of details in the text to help readers determine the main point.The answers to the other questions are found directly in the text. I like to have my students highlight where they found the answers (as pictured on the cover). This shows me that they referred back to the text to find the information. SET B The second set of worksheets feature three different main idea statements. Students cut out the details at the bottom and glue them under the correct main idea. The three main ideas deal with the similar topics, so students will have to read each detail carefully to determine which main idea it supports. SET C These worksheets help students discern between supporting details and non-pertinent information. They will read a short passage and underline or highlight the sentence that does not support the main idea. Each page contains three passages. Includes 13 student worksheets (5 for set A, 4 for set B, 4 for set C) plus answer keys. These work well as homework, in literacy centers, or even for assessment. Your students will love learning about the food groups with this fun game and posters set. Includes: 45 food sorting cards, sorting/game mat, and 6 food group posters The cards and mat can be used as a simple sorting activity or a fun game for 2 to 4 players. For the game, students will take turns picking cards to fill their food group plates. The first player to fill all 6 is the winner. Posters are included for the following food groups: vegetables, fruits, dairy, grains, meats/protein, and sweets. Two versions of the meat/protein poster are provided so you can choose which terminology you wish to use. This forms of government resource helps students learn to distinguish between a dictatorship and a democracy. Includes: • Democracy Vs. Dictatorship Sort – Includes 22 characteristic cards. Students determine whether they describe a democracy or a dictatorship and sort them under the correct heading. • Graphic Organizers – Includes a Venn Diagram and Double Bubble Map for comparing and contrasting the two forms of government. • Dictatorship or Democracy Task Cards – Includes 6 different scenarios describing a child's daily life. Students decide whether the scenario would take place in a democracy or under a dictatorship. Includes recording sheet and answer key. This works well as a short formative activity.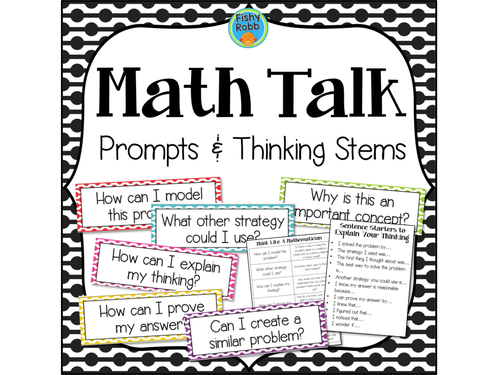 Engage your students in authentic math talk with these prompts and thinking stems. Includes: • Math Talk Display/Posters: Think Like A Mathematician Title and 6 Math Talk Prompts • Math Talk Reference Sheet– Includes the same prompts as the posters along with clarifying questions. Can be used as a teacher guide or for students to refer to. • Explain Your Thinking Sentence Stems – reference sheet for student folders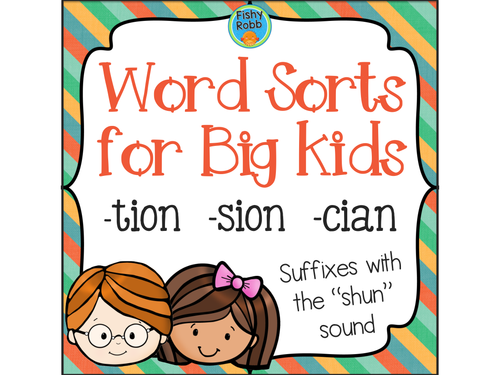 This resource will help students learn suffixes that make the "shun" sound. They will sort the words according to which suffix each should end with. Definition cards are included to help build vocabulary and reinforce the meaning of each suffix. Includes: • TION, SION, and CIAN heading cards • 23 Word Cards for sorting and adding the correct suffix • 23 Definition Cards • Recording Sheets • Cut & Paste Worksheet - Students add the correct suffix to each word and glue in the corresponding definition. • Answer Keys These can be used for just learning the spelling patterns or for reinforcing word meaning as well.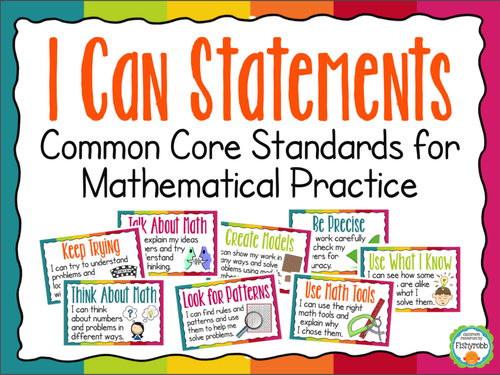 This is a set of kid-friendly "I Can" statement posters that support the 8 Common Core Standards for Mathematical Practice. These posters are provided in four formats: color half-page, color full-page, black and white half-page, and black and white full-page. The actual standard number is also listed on each for easy reference. This is a set of posters, task cards, and worksheets for finding area and perimeter. These activities deal with both regular and composite rectilinear shapes. The posters provide definitions and examples of how to find area and perimeter. Hanging them as anchor charts while working on your measurement unit will help students be successful with the activities. The task cards include 12 cards with different shapes. The shapes all show the square units. Students will determine the area and perimeter of each shape Two differentiated recording sheets are provided. There are also three different worksheets. One guides students through finding area and perimeter of regular shapes by counting units and sides. One requires them to find area by multiplying columns x rows and perimeter by adding the lengths of the sides. The last worksheet deals with irregular shapes. This resource also includes exit tickets for both types of shapes. Answer keys are included. This is a set of 12 posters plus a corresponding activity to help students understand and use text features. With Common Core putting a heavy emphasis on non-fiction, being able to use text features is essential to reading success. Each poster includes a picture and definition. They can be left whole or cut apart for a center activity (i.e. match the text features to the corresponding pictures). The student activity is a reading response worksheet that gives students practice identifying and using text features in a book. The text features included are: • diagrams • table of contents • headings • boldface type (also provided as "Bold Print") • maps • timelines • glossary • index • captions • graphs • bullet points • sidebar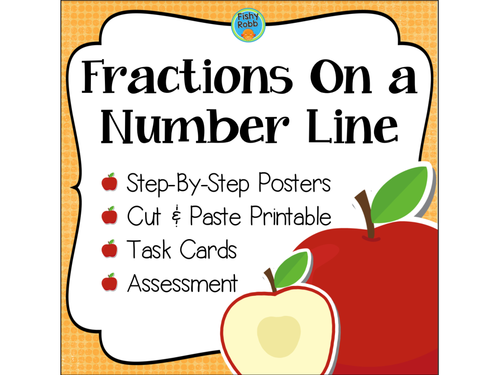 Teaching fractions on a number line can be tricky. This resource walks students step-by-step through the concept. Includes: • Fractions on a number line posters (3 versions) - Shows students how to model and identify fractions on a number line using concrete representations of apples and candy bars. (Preview shows these as half-page posters but they are actually larger.) • 8 task cards with recording sheet • Fractions on a number line cut & paste - Students will cut out the fractions and choose the correct placement on the number line. • Fractions on a number line assessment/worksheet - Students will evaluate each number line and identify how many equal parts, the fractional name of each part, and label the fraction on the line. • Answer Keys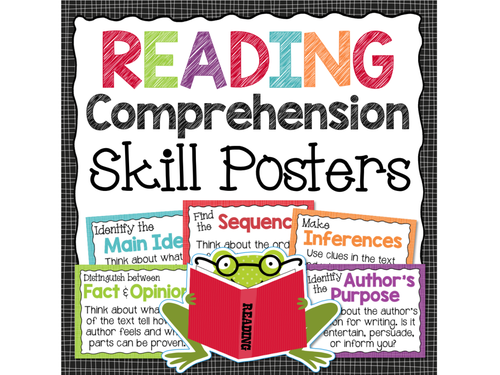 READING STRATEGIES: These reading comprehension posters will help your students zero in on reading strategies that help build understanding of text. Each poster explains a specific comprehension strategy. Includes: • Main Idea • Author's Purpose • Compare and Contrast • Make Inferences • Connect With The Text • Cause and Effect • Predict • Sequence • Fact and Opinion • Use Background Knowledge Enhance your unit on plants with this scavenger hunt activity that combines science, reading, and movement. Students will move about the room, reading short text passages to find answers to questions about plants, their structure, and growth. Includes 20 fact cards, two versions of recording sheets (basic and challenge), and answer keys. Can be used with any size group. This is a whole-group Bingo game to practice finding 10 more and 10 less of a given two-digit number. The game includes 22 different Bingo cards and a Powerpoint presentation for calling out the game. Each slide of the presentation shows a number pattern with the middle number missing. Students must find 10 more or 10 less to determine the missing number. Then they mark the corresponding number on their Bingo card. The slides will advance automatically so you can start the game and then get something else done while your students play. This is a great activity to build number sense and math fluency in a fun way! It's easy enough to use that it can be left for a sub. EARTH DAY is April 22. Enjoy these free posters to help celebrate the Earth any day of the year!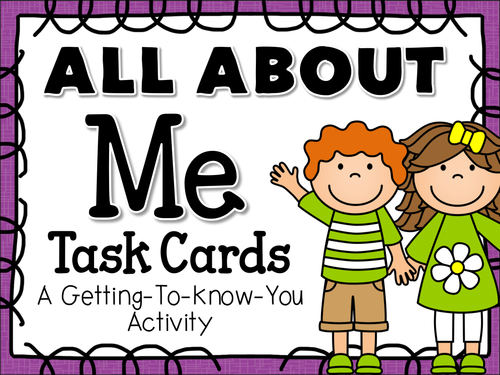 This is a set of task cards to guide students while creating an All About Me mini poster. Each task card includes a short rhyme that prompts students to draw or write something about themselves on their poster. When complete, the posters can be hung for a class All About Me display.