Dawid Soltysik
Media Studies & Design Technology Resources
10Uploads
3k+Views
2k+Downloads
Media Studies & Design Technology Resources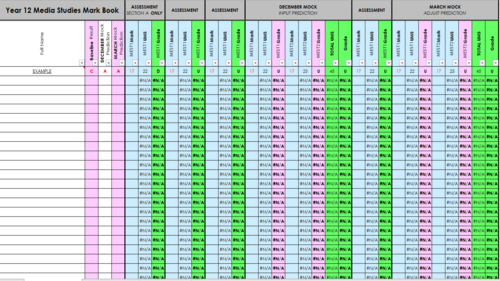 This is a very simple resource. Do you have lot's of marking and then converting the marks to a representative grade is just another thing to add to your workload? Then this Mark>UMS>Grade Boundaries converter is just right for you! It's designed for the AS & A2 Media Studies Course and all you have to do is enter the raw marks for each unit and then the UMS, and final grade is calculated. The things you only have to add are highlighted in red. With Clearly labelled conversion tables, it's easy to adjust the grade boundaries to UMS for a particular unit depending on the difficulty of a given paper but the UMS > Grade conversion should stay the same every time as that doesn't change!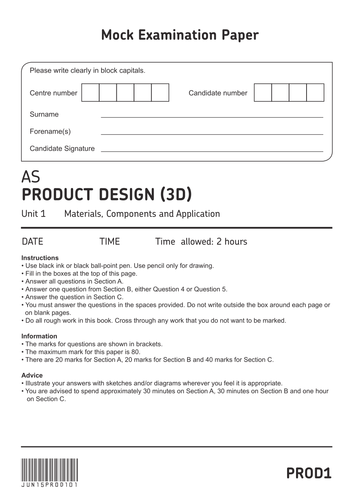 Based on current AQA Specification for AS Level 3D Design. It can serve as a good practise paper to use in class for revision. Questions include; recycling, suitability of polymers and timbers, moulding processes, metal processes and matching questions. The layout of the paper is the same: 20, 20, 40, with a choice of Qs in Section B. Mark Scheme will follow shortly as a separate resource and lower price.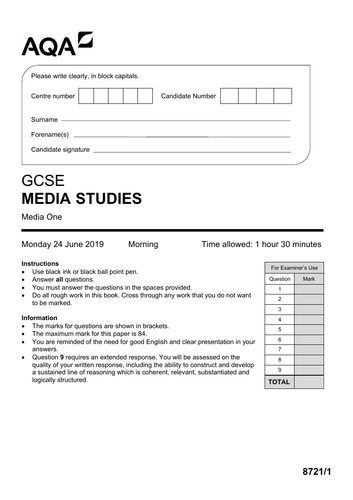 AQA Media Studies GCSE Mock Paper; very quite self explanatory. Questions structured according to the AQA spec so students will be familiar of the layout. Feel free to leave a review.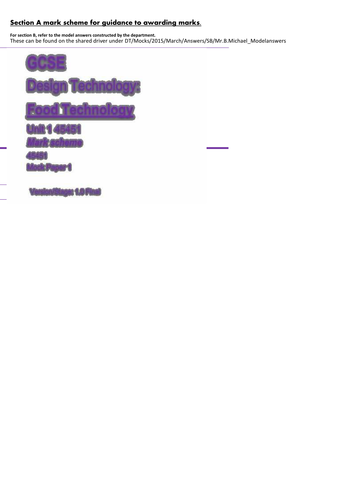 Here is the mark scheme for Section A. For section B, we did model answers, which I might upload soon.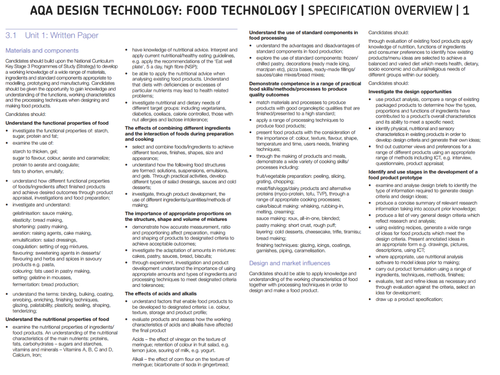 Very Useful to find areas of weakness. We will soon be uploading the power point for Mondays Revision Class. You can see the notes in the powerpoint if you do not want to be in the revision session.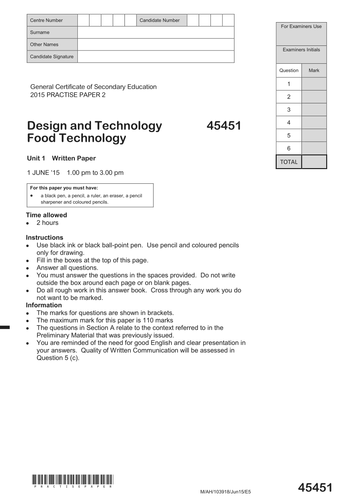 PAPER 1 & 2 which can be used as practise. Highly recommended as mocks or practise papers for use in lessons. The design section is aimed at 2015 context but you may want to adapt it and use section b as it is. Please rate/comment etc.