GoGoTeacherArms's Shop
Producing original teaching resources of the highest quality. Thanks for looking :)
22Uploads
9k+Views
2k+Downloads
Producing original teaching resources of the highest quality. Thanks for looking :)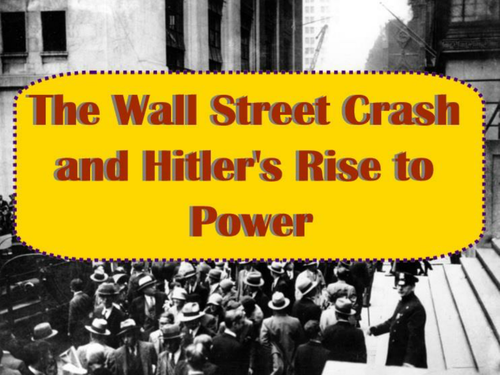 This highly comprehensive and detailed PowerPoint looks in depth at 'The Roaring Twenties', 'The Great Depression' and how this laid the foundations for Hitler's rise to power. Throughout the presentation there is detailed study of primary sources as well as a link to a video clip showing the roaring twenties and the Great Depression. The economic problems caused by the great depression are considered as well as statistical data regarding employment in Germany, seats held by the Nazi Party and The Dawes Plan. Throughout the PowerPoint, there are key questions and mini tasks posed for discussion and paired/group work completion. At the end of the PowerPoint, there is time to refelect and debate how much the Wall Street Crash contributed to Hitler's rise to power. This PowerPoint is fully editable and can be used over a series of lessons.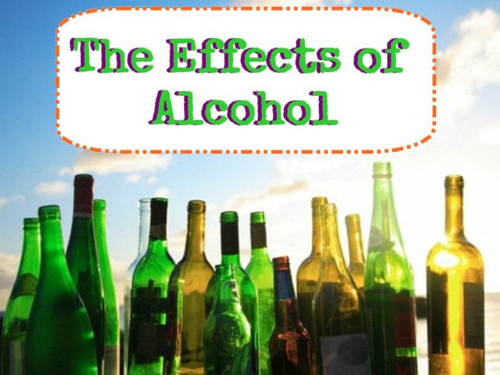 This comprehensive and engaging PowerPoint details the effects of alcohol on the human body. Using Barney and Homer from the Simpsons to make the presentation more relevant to students, the PowerPoint covers: Alcohol and the law The short term effects of binge drinking Measuring alcohol - units and percentage Drink driving The effects of alcohol abuse Images and photographs showing the effects of alcohol on body organs Foetal Alcohol Syndrome There is also an activity at the end of the presentation instructing students to show off their knowledge by presenting a range of options to present their learning.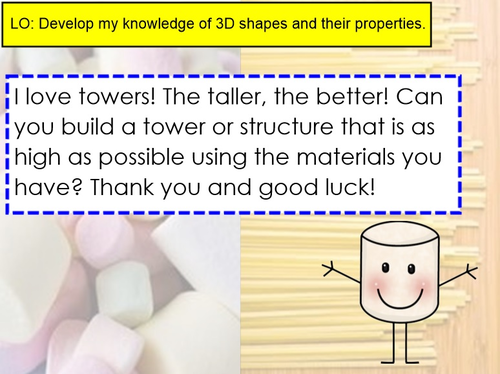 A SMARTBoard file that provides colourful, fun and engaging slides that encourage children to take part in the spaghetti/marshmallow tower activity/maths investigation. Micky the Marshmallow features throughout the slides providing a success criteria for the children in order to make a strong tower that will house him (as he loves being as high as possible!) The slides have clear and detailed instructions for the challenge for teachers and children alike. A great problem solving/teamwork activity. A starter is also included at the beginning of the slides which asks children to spot the odd one out in a series of 3D shapes to get children's brains into maths gear!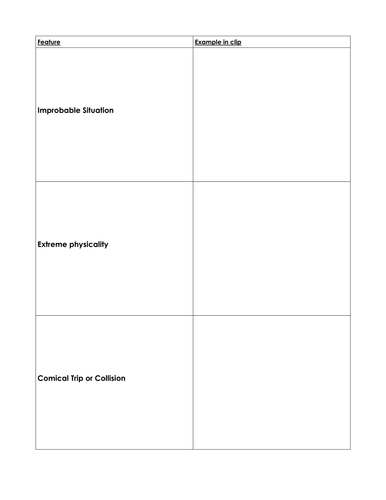 This is a SMARTBoard presentation and worksheet for an outstanding drama/English. I have taught this lesson to Year 6 pupils (where it was extended into two lessons) and also to Year 8 as part of a drama lesson. The lesson explores the art of slapstick and physical comedy. To start, the children play a game of rumours, exploring the idea of changing a rumour very slightly through Chinese whispers each time it is passed on and then seeing how crazy and ridiculous this rumour can become (focusing on expression and emotion as the rumour is being spread.) The children will also watch a clip from Fawlty Towers and try to identify examples of the features of slapstick comedy and make notes of these example on their worksheet. The children then work independently (in pairs) on laptops to research their own slapstick comedy clip and go onto identify further features of slapstick comedy. This can then generate ideas for the children to work in small groups creating their own slapstick scenarios using success criteria of slapstick comedy features. (Ideas for comedy clips for children to look up - Abbot and Costello, Laurel and Hardy, Fawlty Towers, Charlie Chaplin, Buster Keaton, Four Marx Brothers, Three Stooges, Tom and Jerry.) Clips are freely available on YouTube and are very easy to locate.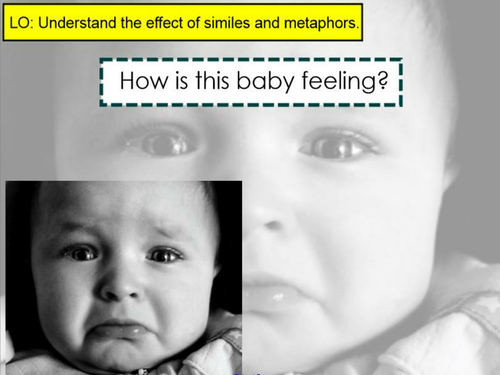 This fun, colourful and engaging PowerPoint and accompanying images of giants from the BFG are to be used in conjunction as a whole lesson focusing on similes and metaphors. Utilised at it's best in KS2, this resource begins by getting children to focus on emotions and thoughts and feelings, going onto show emotions through facial expressions. Classmates then guess the emotion they are trying to portray. Children, with minimal prior knowledge of similes and metaphors, then explore extending sentences using 'like' and 'as'. Talking frames are provided within the PowerPoint. Shared writing then takes place focusing on the senses and similes to describe the green giant from the sweetcorn tins! Children then work independently to write their own description of a giant from the BFG using the levelled success criteria provided. Children then assess each other's work through peer marking and evaluation. Metaphor is seen as the 'next step' and the challenge throughout the session.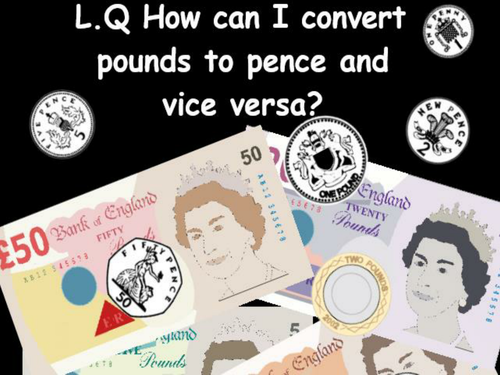 This engaging PowerPoint is a great introduction to solving problems with money - it looks in detail at converting pounds to pence and vice versa as well as moving onto solving word problems with money. There is an effective activity where counters are represented as coins, therefore providing an early link with algebra. It encourages children to work in pairs or independently to calculate with money. Scaffolding can be provided with [real] money. Most suitable for lower KS2.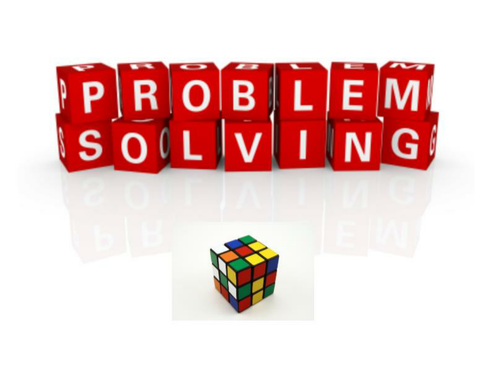 This presentation / training was created to be utilised with the new curriculum in mind. With a focus on Primary, this resource has been used within staff INSET and teacher training sessions in order to demonstrate the importance of problem solving within mathematics. The aims of the presentation: Focusing on to Ofsted - moving from Good to Outstanding. Understanding the importance of problem solving within a creative, relevant and exciting maths curriculum. Considering how we, as teachers, show progress within problem solving maths lessons. There are opportunities for staff involvement in looking at quick problem solving starter activities as well as problem solving pedagogy. There is also a link to an exemplar video (SLIDE 5) showing problem solving in action. Can be used as training resource with teaching staff, governors and/or parents.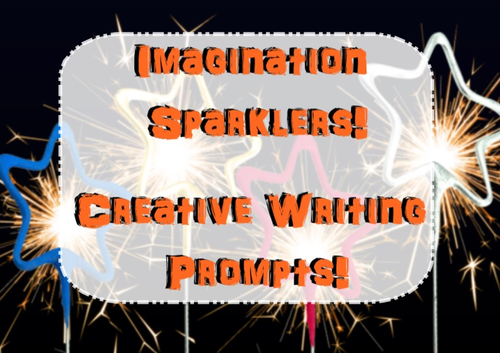 A fantastic, engaging and hugely original bank of images/story openers to spark even the most reluctant writer's imagination. Each image has been carefully chosen and is accompanied with a story opener. This is a sentence or two to further encourage ideas for creative writing. The most reluctant of writers can use these sentences as a starting point for their piece of creative writing. The images are also effective starting points for discussion, story planning and descriptive writing. Presented on SMARTBoard and fully editable, these creative writing prompts are best suited for KS2 and KS3.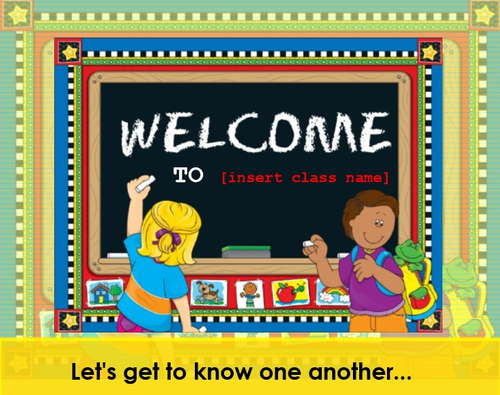 A SMARTBoard providing a full week's worth of activities to get to know your class and for them to get to know you whilst getting on with learning straight away! Activities cover: Welcome to new class Just the one getting to know you game! Classteacher's golden rules Designing a class charter by generating 'Do Bees' Goal Setting PSHE Art Making a class knowledge tree (based on your theme/topic) This will explore what the children know about the theme already and what they would like to find out leading to children taking greater ownership of their learning journey. This SMARTBoard is fully editable to put your theme in as well as your name and your year group/class name. All activities are very clear with instructions on the slides. (The PSHE art will require torches to create silhouettes for the children to draw around!) These engaging activities will last a week and will provide exceptional learning and displays immediately. Suitable for all primary year groups across KS1 and KS2.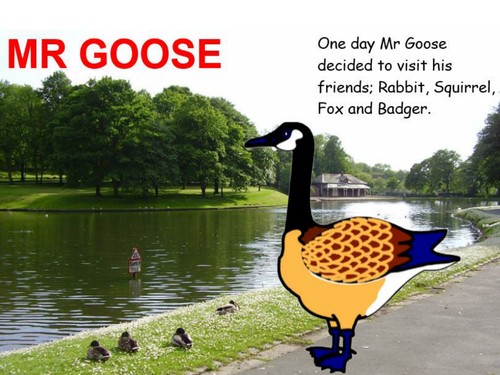 This is a great Key Stage 1 Assembly PowerPoint that demonstrate to Key Stage 1 pupils the idea of 'finding all possiblities' using a storytelling format. Bright and colourful, this is a great assembly to kick start a Maths Day or Maths Week. Using some children as volunteers, you can show all the different ways that Mr Goose can visit his friends on his day out! At the end of the PowerPoint, there are some slides with the characters on, should you wish to print them out and use to make the assembly even more visual. Check out the Key Stage 2 assembly that goes in conjunction with this one!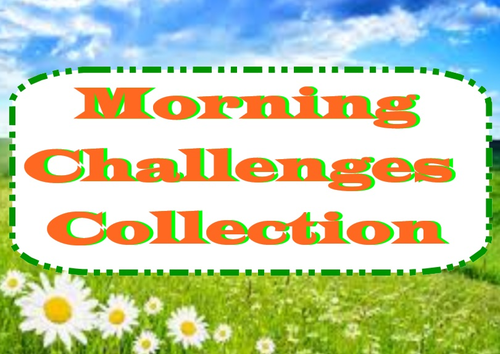 Super quality collection of morning challenges presented engagingly on SMARTBoard to get children's brains thinking first thing in the morning during registration time. Can also be utilised whenever you have a spare 5 or 10 minutes during the school day. Keep this up on your computer and you will always have an effective and meaningful time filler. Activities concentrate on vocabulary and thinking skills to encourage children to improve and enhance creative skills and imagination. Please see preview for examples. All slides are fully editable.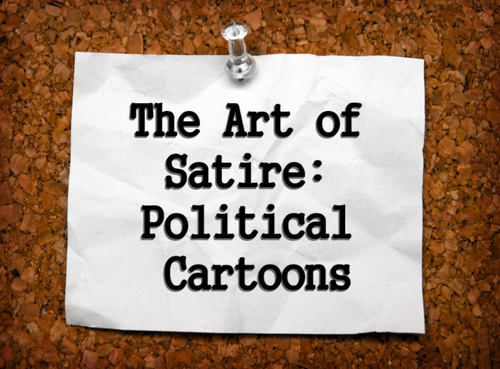 This engaging SMARTBoard focuses on the art of satire and political cartoons. Looking at politics through the eyes of a cartoonist, this presentation unpicks the features of satire including: Caricature Metaphor Stereotype Irony Symbol Satire These features are then shown in a political cartoon with prompt questions for students to consider. Can be utilised within whole class teaching or small groups.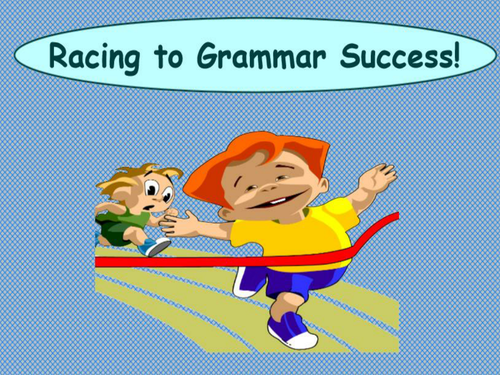 A bright, colourful and engaging PowerPoint made for SATs revision but can be used in upper KS2. Revises the grammar terms of synonyms, antonyms, homonyms, acronyms and prepositions. A great general introduction to these grammar terms with opportunities for discussion and individual or paired work.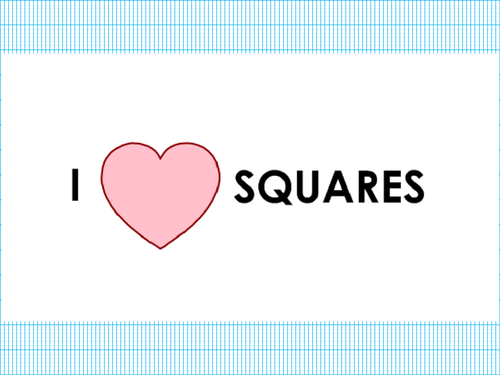 A brilliant maths investigation focusing on working out how many squares there are on a chessboard. Can be used in Key Stage 1 and Key Stage 2, however I have had most success in upper KS2. Looking at problem solving and working systematically to spot mathematical patterns, this maths investigation should allow pupils to discover the link with square numbers. The PowerPoint is very clear and works through the investigation step by step - however, the children get plenty of time to investigate independently. The PowerPoint includes an 'Odd One Out' maths starter and 'Self Assessment/Next Steps' at the end of the lesson.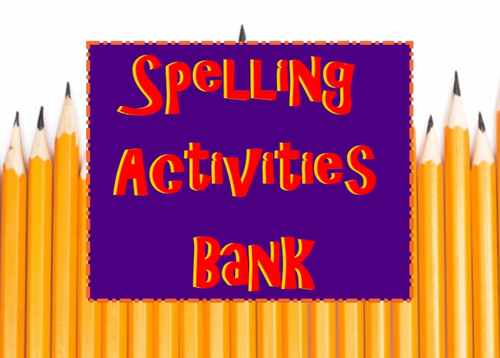 Make teaching spelling easier! A comprehensive resource bank for spelling activities - looking at a range of spelling strategies including rules, phonics, syllables, spelling in context, suffixes, contractions and manipulating words. Presented using SMARTBoard, these slides are fully editable if needed and are excellent for revision as well as quality first teaching.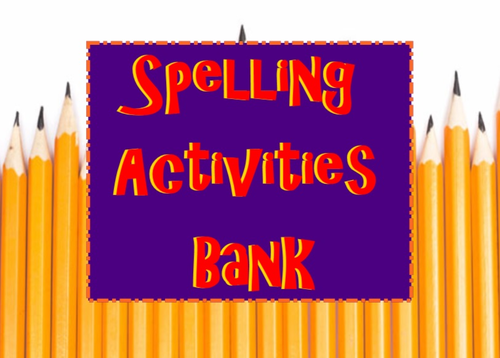 A comprehensive, high quality outstanding bundle of English / literacy resources for Key Stage 2. Whole lessons / presentations, display materials and SMARTBoard resources are included: Creative Writing Prompts - set of 50 for use in creative writing / big write / extended writing sessions. Outstanding Drama Lesson - Slapstick Comedy. Roald Dahl - Outstanding BFG Similes Lesson. Spelling Activities Bank - engaging activities to teach spelling. SPaG / Grammar Revision - set of outstanding activities to aid revision. Mnemonics Display Posters - scaffold to remind pupils of spellings. Bought separately, these resources would cost £12 - only £5 when purchased as a bundle.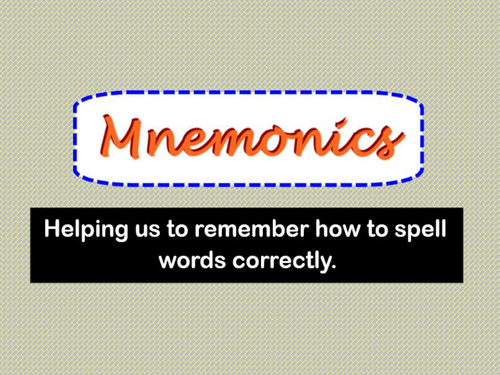 This is a versatile PowerPoint showing a range of mnemonics that can act as reminders to aid children with spelling words. Can be printed off as slides for an effective display, used as whole class input or within intervention groups. Most suited to Key Stage 2.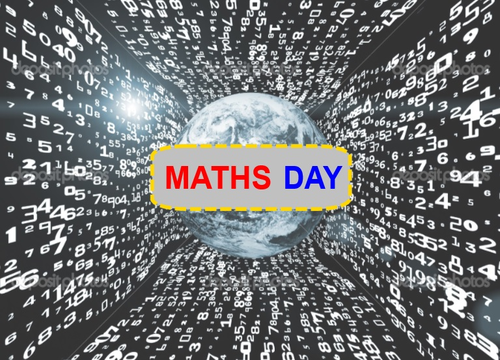 A brilliant SMARTBoard file to launch a Maths Day / Maths Week at school. The presentation looks at the wonder of numbers and engages children with questions such as 'Were numbers discovered or invented?' and looks at 'number trickery' where real life situation are explore through photographs of supermarket offers and parking tariffs that don't actually provide the special offers that they suggest they do. A clip from Young Apprentice is also shown to demonstrate the importance of basic maths calculation skills as one of the teams cannot work out the cost of their overheads. Engaging and inspiring curiosity, this assembly has been made with Key Stage 2 in mind but can be utilised as a whole school assembly also. Also available is a Key Stage 1 assembly that is to be used in conjunction with this Key Stage 2 assembly looking at maths problem solving through storytelling. *PLEASE NOTE* As SMARTBoard files do not generate a preview, I have added a very brief preview of slides (as clipart) to demonstarte the quality of the resource.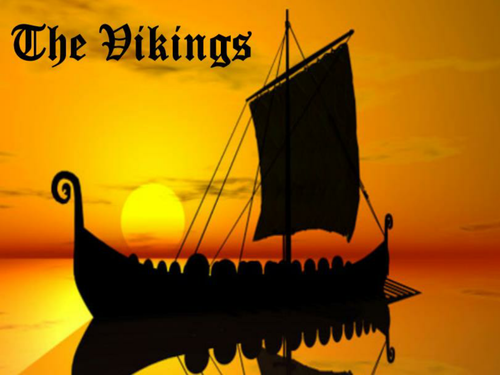 This engaging and vibrant PowerPoint details a wealth of information about the Vikings, covering: Who are the Vikings? Whre did the Vikings come from and where did they settle? Viking Longships. What did the Viking believe? Viking Gods. Viking Arts and Crafts. The presentation includes some analysis of a primary source and asks prompting questions throughout. There are also two recap/quiz slides to check children's knowledge throughout. Most suitable for KS2.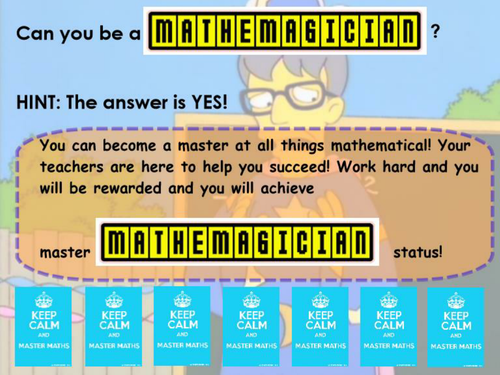 A super maths brainteaser that looks at negative and positive numbers and making them add to '0' in a 'magic square' style format. Can be used at the start of a maths lesson or during registration or even at the end of the day when there is a spare 5 minutes.