Mighty Minds
KS3/4 SEND, pastoral, behaviour management and ELSA short-term and long-term interventions, worksheets, resources and activities
63Uploads
6k+Views
3k+Downloads
KS3/4 SEND, pastoral, behaviour management and ELSA short-term and long-term interventions, worksheets, resources and activities

Gangsta Granny by David Walliams. A complete literacy intervention for SEND and reluctant readers. Currently used for low ability Year 7 but can be used for KS2. Easily adaptable for home learning. Contains complete PowerPoint presentations and supporting resources for 21 lessons (including watching the film). The lessons in this programme develop: Reading and comprehension Creative writing IT and research skills Speaking and listening skills

A 34-page editable PowerPoint presentation for LGBT+ History Month in February for KS3. Includes information on the history of LGBT+ History Month, a glossary of terms, fact files on 4 celebrities, links to poetry and discussion prompts.

This resource consists of a presentation for INSET days, staff meetings or CPD sessions for Child Protection/ Safeguarding and the Prevent Duty. It is important that your staff are up-to-date with child protection regulations and ready for a new school year. This presentation is editable and includes 69 slides. This presentation includes information on: Cyber Crime & E-Safety County Lines & CCE CSE & Grooming Neglect Abuse FGM Reporting concerns Private Fostering Prevent Duty Aims of the session are: To raise awareness of key safeguarding issues To ensure knowledge of your personal responsibilities: How to respond when you have a concern, how to record your concern and who you need to pass this information to To ensure you are confident in following safeguarding procedures and the Safer Working 'code of conduct'

Steps to Success is a 12-session intervention to boost emotional literacy and support personal development. It is aimed at students who display negative behaviour, low self-esteem and/or anger management issues. This can also be used to support students with trauma and attachment issues. The programme is scheduled to run for 2 sessions per week over 6 weeks and is for small groups of up to 6 UKS2/KS3 students. The sessions focus on: Personal development and target setting Developing self-esteem Self-awareness and sensitivity Changing your thinking What is stress? Reacting to stress Understanding emotions Understanding anger Managing anger and keeping it under control Changing the way we respond to anger Developing myself to achieve Planning a better future The programme can be adapted to fit different needs and run as different interventions such as understanding anger (sessions 7-10). This pack contains a full overview of the programme and all of the PowerPoints and resources needed to run the programme. There are 32 documents in total.

The Hunger Games literacy intervention/reading programme. Currently used as part of a KS3 SEND intervention programme that focuses on literacy with links to PSHE. This unit ends with an extended writing task to develop resilience and features quote analysis, speaking and listening and exploring themes of the book. This pack includes all of the resources needed for a 45 lesson unit (including watching the film) and can easily be adapted for higher ability students.

A 25 page football booklet containing reading comprehension on news stories, facts about famous players and creative activities. Aimed at UKS2/KS3 reluctant readers, this booklet has had contributions from students and is proven to boost reading ages in SEND students. Best used in Tutor Time longer term or in a short term intervention twice weekly.

A 28-page ELSA booklet to help boost the self-esteem and overall wellbeing of students who are perceived to have low self-esteem or would benefit from additional support. This booklet is a 28-page PDF of advice and activities, with each page included as a separate Word or PPT document to make this booklet easily adaptable to suit UKS2. Use this booklet to help students develop a better understanding of self-esteem, its influences, its effects and its benefits. Students will understand what can help to create good self-esteem and identify steps to take if they feel they need to improve their self-esteem. Pupils struggling with their self-esteem might: lack confidence say negative things about themselves struggle making and keeping friends struggle to cope when things go wrong avoid new things compare themselves to others

Mindfulness colouring sheets.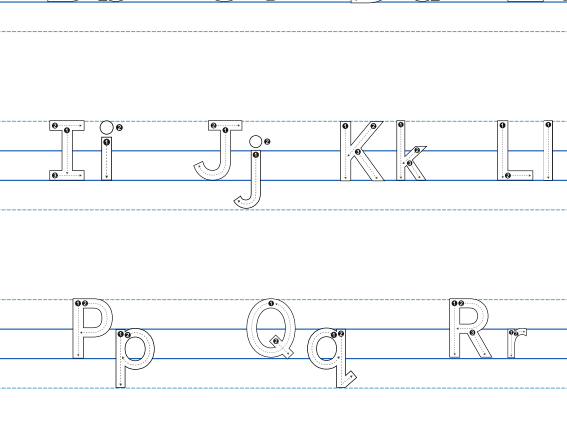 Upper and lower case letter formation worksheets/guides for EYFS/KS1. Blue to aid visual stress or students with dyslexia.

The Boy in the Dress by David Walliams. A complete literacy intervention for SEND and reluctant readers. Currently used for low ability Year 8 but can be used for KS2. Easily adaptable for home learning. Contains complete PowerPoint presentations and supporting resources for 21 lessons (including watching the film). Each lesson is based on group reading, answering comprehension questions and completing an activity. This unit works to develop: Understanding of gender identity Knowledge of persuasive techniques Speaking and listening skills Letter writing Understanding of some different word classes

A poster/visual aid to remind students of DA FOREST techniques to use in their persuasive writing. This is particularly helpful to SEND students.

A 40 page wellbeing booklet ideal for end of the day/Tutor time reflection time. A fully editable PowerPoint document and PDF booklet for easy tweaking and printing. Currently used for KS3 but can be used for KS2. Compliments ELSA support.

An editable back to school assembly aiming to encourage positive behaviour choices. It may be useful to add a slide reminding students of your school reward and sanction system.

5 PowerPoint presentations of 10-minute basic maths skills that is used to support lower ability students in an intervention programme. Part of a KS3 SEND intervention but can be used for KS2.

112 pages of advice, creative activites, quotes, gratitude, strength and support to boost emotional and physical wellbeing of 11-16 year olds. Sold as a complete PDF booklet but with editable resources included separately too for you to tweak as needed. Includes information, advice and actvities on: Body image Self-esteem Social media Exercise Journaling Laughter Imagination & 19 more Can be used independently, if appropriate, or with support from Pastoral staff, ELSAs or Tutors.

This unit is currently used as the introduction to a long-term KS3 SEND intervention programme. The programme, and this unit, focuses predominantly on developing reading and writing skills but links to PSHE. This follows a guided reading structure that aims to develop confidence and resilience. This is Year 7 unit so could be used for KS2 too. This unit includes a lesson on role models and understanding anger, as well as comprehension questions, writing activities and opportunities to be creative. This runs for 23 lessons (including watching the film). This pack includes all of the PowerPoints, supporting resources and an editable overview of the unit.

50 editable PowerPoint slides of CPD training covering mental health in young people. This training should take 2-3 hours and is especially useful before Children's Mental Health Week in February. The training includes information on: Most common mental health problems in children and young people Statistics Opening up conversations Signs and situations to watch out for Self-harm and self-injury Suicide risk and safety

An Introduction to Emotional Literacy CPD Training A 30 page editable PowerPoint presentation to develop an understanding of the importance of emotional literacy and the role of teaching and support staff in supporting the emotional development of students. Emotionally healthy children will be better learners because children thrive in schools that care for the 'whole child'. Emotional literacy is the ability to understand and recognise your own emotions through a level of self-awareness. As curriculums continue to place a greater emphasis on RSE and Health learning, the benefits of teaching emotional literacy in children can be far reaching.

An ELSA activity to support understanding emotions. There are 15 scenarios for students to act out their responses. Aimed at UKS2/KS3 but editable to tweak for different ages or needs. This activity can be run a number of different ways, but the instructions on the PPT are: *Think about the emotion you might express in response to these situations. Think about what you might say or do in each situation. Can you act out the facial express and body language you might have?*

An ELSA worksheet to support developing body positivity and confidence. Design for UKS2 and KS3 but editable for tweaks to suit different ages and needs.