8Uploads
2k+Views
1k+Downloads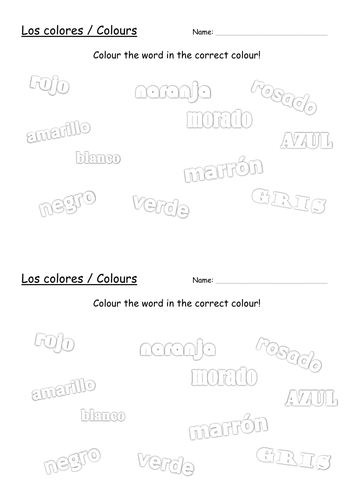 Simple worksheet containing Spanish words for various colours that the students need to identify and colour accordingly.

Easy, two-key combinations to type acute, grave, circumflex and umlaut accents plus all other special characters for French, German and Spanish. For standard UK keyboards on PCs and laptops running Windows. Created by a teacher of Modern Languages. Installing this little program eliminates the need for those Alt codes and/or the hassle of inserting symbols. It works with ANY program: office software, online software (including Google docs etc.), email, internet browsers, chat forums and even naming files on your desktop! áéíóú àèìòù âêîôû äëïöü ÁÉÍÓÚ ÀÈÌÒÙ ÂÊÎÔÛ ÄËÏÖÜ æœ ÆŒ çñß ÇÑẞ ¿¡«» I hope you understand that my having a cost for this reflects that creating this resource has taken many, many hours - but I am convinced that you will think it is worth every penny and wonder how you ever did without it! :-).

Brighten up your on-line marking. Seven useful symbols installed on your keyboard. Tick (check), cross, smile/sad/neutral smilies, and thumbs up/down. Once purchased, you'll get to see my contact details and I'll send you everything you need via email to power up your keyboard!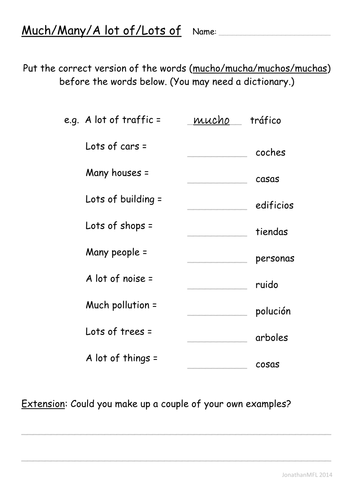 Ideally for use within the Local Area topic, but can be used at any time to practise agreements. Print 2 to a page to produce A5 worksheets.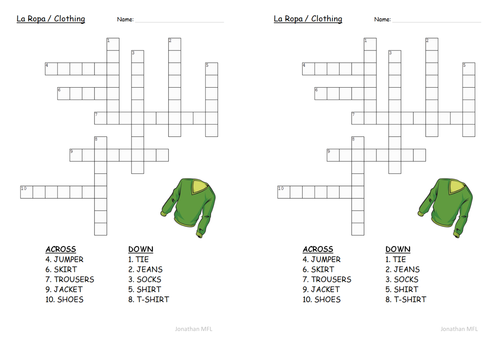 Crossword. The English words are the clues and Spanish translations are the answers.