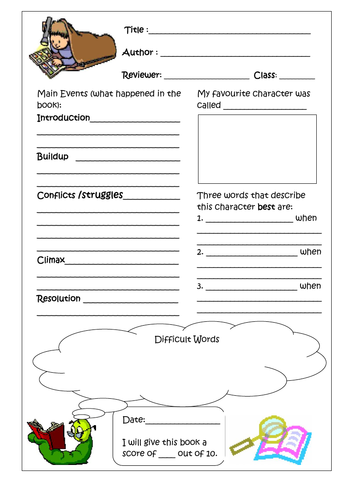 A nice book review activity appropriate for Primary students. PDF and Word formats attached so fully editable.
A GREAT SELECTION OF KS1 ASSEMBLIES INCLUDING: FARMER DUCK SAYING SORRY WORK TOGETHER, LEARN TOGETHER FRIENDS HONESTY SHARING TRYING YOUR BEST FABLES ALPHABET WHAT MAKES A GOOD PERSON?
Lovely little Guided Reading Homework Activity … AND NO MARKING INVOLVED!!! PDF and Word format attached so fully editable! Appropriate for all ages!
Non Fiction Book Report PDF and Word format attached so fully editable.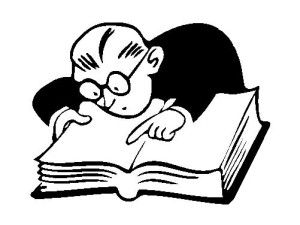 Dictionary / Clarification activity Just put in the words (in blue) you want the children to clarify and off you go. PDF and Word formats attached so fully editable Great Guided Reading 'link' activity
A great selection of book review and book report activities. Appropriate for Upper KS1 or KS2.
A book report activity for Non FIction texts PDF and Word format attached so fully editable
Book Review Activity PDF and Word Format attached so fully editable
6 GREAT KS2 CLASS ASSEMBLIES! ALL TRIED AND TESTED … INCLUDING: DILEMMAS THE PLAGUE + GREAT FIRE IRON MAN TEETH AND HEALTHY EATING 7 CONTINENTS FANTASTIC MR FOX
Questions to ask when listening to readers A useful prompt sheet for additional adults in the classroom (when they are listening to readers). Useful tool to give to parents at the beginning of the year to aid comprehension and discussion based activities during reading. PDF and Word formats attached so fully editable.
School Assembly: What makes a good person? Discussion, story, Q & A, song (Build It High), prayer and slide show included! 10 - 15 minutes long (but could easily be stretched to 20 minutes).
Attached is a fully editable Year 2 Curriculum overview (entire year). Easy to follow!
A great warm up activity for teaching or consolidating doubles and halves.
Year 2 to Year 4 Class Assembly Theme: Saying Sorry 15 - 20 minutes long Fully editable!
A lovely class assembly about self-respect (liking yourself) This assembly tells the story of 'Lily the Leopard' who learns to accept and like the way she looks. Prayer, slide show and song included. Ideal for upper KS1 or KS2 and fully editable. 15 - 20 minutes long (approx.)
EVERYTHING you need to teach **'The Great Plague' and 'The Great Fire of London' ** 2 units of work, all resources, slide shows and a class assembly included!
'Instructions' template to make a healthy sandwich
Design and Technology 2 attachments: Homework project: Make your own percussion instrument (PDF and Word format) Unit of Work: Make your own musical instrument (PDF only)
A great unit of work with ALL activities embedded in a 97-SLIDE POWERPOINT! Videos, diary extracts and loads of activities … just follow the PowerPoint and you can't go wrong! Appropriate for KS1 and lower KS2 students. Approximately 12 - 15 hours of learning resources included.
Class Assembly: Fantastic Mr. Fox A great assembly for KS1 or lower KS2 This class assembly introduces the main characters and tells the story of Mr. Fox stealing food from Farmer Boggis, Farmer Bunce and Farmer Bean. It describes 'The Shooting' (where the farmer's shoot off Fantastic Mr. Fox's tail) and the farmer's attempt to dig the foxes out using shovels and tractors! The assembly ends with the foxes escaping and finding their way to the farmer's sheds full of food and cider. The foxes will never go hungry again … Hooray!! Approx. length of assembly: 15 – 20 minutes (depending on class size) Parts: Introducer (1) Farmers (3) Fantastic Mr. Fox and family (5) Readers (10) Slide Show (1) You can always add more speaking parts by separating the 'main' readers into smaller sections. PDF and Word format attached so fully editable.
Farmer Duck Class Assembly Script, music (2 songs) and lyrics attached. Ideal assembly for Year 1, Year 2 or Year 3 PDF and Word (so fully editable)